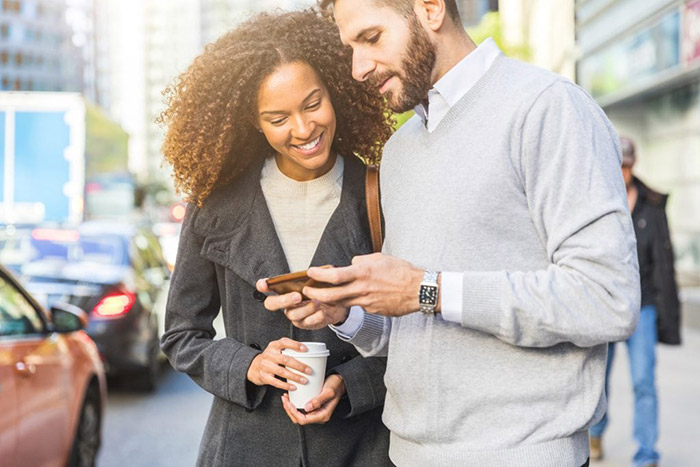 Canadian phone numbers for your business can put your product or service in a country that leads the world in several categories. Canada is the second largest country in the world. Spanning from the Atlantic Ocean to the Pacific Ocean, it shares the largest border on earth with a neighboring country (the United States). Canada has more lakes and more miles of coastline than any other country.
Although Canada is not heavily populated as compared to its size, the population is greater in the urban centers spread across Canada's southern areas. The country is comprised of ten provinces and three territories, but generally, the country is divided into four regions — Western, Central, Atlantic, and Northern Canada.
Canadian provinces collect their own taxes and manage their own social services, with some support from the national government. The provinces are almost completely autonomous, although there are some laws passed by the federal government that the provinces must abide by.
Canada's Well-Rounded Economy
Canada has the tenth largest economy in the world and is one of the world's top ten trading nations. Many areas, such as British Columbia, are experiencing their greatest growth in a decade. Quebec's economy grew more in 2017 than it has since 2000. For the first time since 2011, every Canadian province experienced economic growth in 2017. As a result, Canadians have greater dispensable income, more than the world average.
Because of its expansive border with the United States, trade with the U.S. is common and brings in significant revenue. Canada is also a huge overseas trading partner with European Union countries and China.
Canada puts its own resources to good use; petroleum and forestry are the most important part of the national economy and trade. Wheat, grains, zinc, and steel are among other exports. Canada has 13% of the earth's global oil reserves, and the nation exports natural gas and oil overseas.
Science and Technology
If you're looking for ways to be a part of Canada's innovation and modern business culture, Canadian phone numbers can be a huge help. Canada has produced 15 Nobel Prize winners in various sciences, and was ranked fourth in scientific research.
Numerous technology businesses call Canada home, and about 94% of its people have internet access — ideal if you're getting Canadian phone numbers to promote an online business.
Canada has its own Space Agency, which builds and develops satellites and rockets, and was the third country after Russia and the United States to build their own satellite in the 1960s. Today, Canada is a leader in space robotics, and the aerospace industry continues to develop new satellites and rockets.
A Growing and Educated Population
Getting Canadian phone numbers for your business puts your product or service in a country that is growing in population. From 1990 to 2008, Canada experienced a 20% growth in population. Much of that was from immigration. Canada has one of the highest levels of immigration in the world, which puts your business in front of a wide variety of ethnicities and nationalities.
An educated population makes a great customer base, and Canada ranks first in the world for adults with a college degree; over half the population has attended college or has a university degree. The literacy rate is 99%, and Canadian students are ranked as some of the most educated in the world.
Urban Development
If you market a business in Canada, you're exposing yourself to a healthy, vibrant economy. Despite the fact that there are vast expanses of undeveloped land, Canada still is considered an urban, industrial nation.
Much of that development is made possible by Canada's temperate climate in the more populated areas. Canada has many areas that snow almost year-round or which are considered polar climates. But not all of Canada gets buried in snow. On the coasts, especially near the southern border, average temperatures are a temperate 70 degrees.
Canadian phone numbers can be local to the various provinces and urban areas of Canada. A virtual number can be used to market to Quebec City, largely considered to have the ambiance, scenery, and culture of France. Old Quebec features cobblestone paths, and 17th and 18th century bakeries, stores, and landmarks.
If you're looking for someplace more modern for Canadian phone numbers, Toronto would be ideal. Toronto features one of the tallest buildings in the world and the world's largest underground mall. The population is multicultural; over 200 ethnic groups live there. Greektown, Little Italy, and Chinatown provide a vast array of cultures that your business will be exposed to when you put your marketing dollars into Toronto. Toronto's stock market is also the seventh largest in the world with over 1,500 companies listed.
Numerous other metropolitan areas feature population epicenters, including Montreal, Ottowa, and Vancouver.
Natural Wonders
If you're looking for things to do, or if you have a business that is related to recreation, tourism or relaxation, Canada offers plenty of nature-based activities.
Prince Edward Island features golf courses, beaches, and even native seals that roam the area. Niagara Falls is one of the world's largest waterfalls. Banff offers the ambiance of a Swiss village in the Canadian Rockies. If you're a fan of watersports or hiking, Jasper National Park has plenty of whitewater rafting, fishing, and hiking trails.
Canadian phone numbers can put your business in front of the people of Canada, allowing you to market to this vast country with minimal investment. Your Canadian phone numbers will have the same characteristics as the locations they are created for. A phone number in Vancouver, for example, will have a Vancouver area code, ring-like Vancouver phones, and in all ways will appear to be a local number.
You don't have to deal with phone companies because virtual phone numbers go through the internet. All you have to do is contact Global Call Forwarding to set up your Canadian phone numbers, and begin marketing yourself in this diverse and progressive country.