Global Call Forwarding specializes in toll free forward USA to Europe phone calls and numbers. Forwarding calls from the United States to Europe is easy with our services. Whether you are travelling abroad or plan to do business in the United States, having a toll free forward number can save you on expensive international call forwarding rates.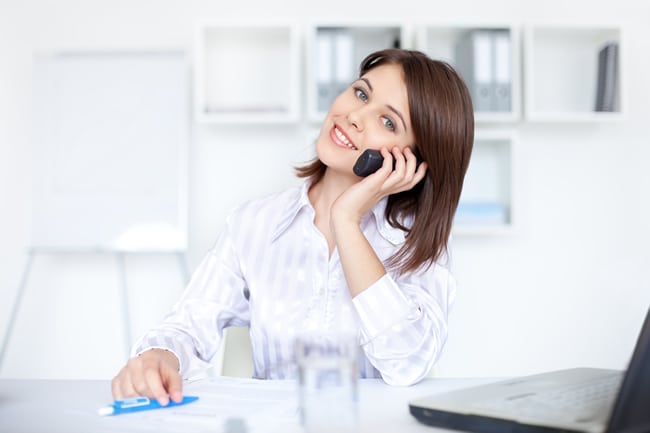 Our work as a telecommunications provider pushes us to explore the many ways our numbers can benefit a great deal of customers. With our local and toll free numbers in the United States, we can forward calls from those numbers to anywhere in the world, including Europe. Here's how our toll free forward USA to Europe service works, why you need it, and what you can expect when you use our service.
How Toll Free Forward USA to Europe Works
If your business is located in Europe, but you're attempting to target consumers in the United States, a local or toll free number can work wonders at improving your international stance. An excellent example of this would be if you are attempting to secure business in the USA, and your customers dial your US toll free number, they get connected to our network which then forwards the call to you. You get to choose whether the call is forwarded to your mobile phone or home phone, and we do the rest for you.
We have a wide selection of toll free 800 numbers that ensure that your business' number is 100% compatible with your country of choice (in this case, any state in the USA). Within the United States phone numbers have ten-digits, but depending on the European country you need to forward calls to, this can change. Our unique and cutting-edge call forwarding system ensures you receive calls from any customer calling you from the United States seamlessly.
Customers in the USA are more likely to contact your business when the call is free and the number is easy to dial.
Who Needs Toll Free Forward USA to Europe?
If you are wondering if you need toll free forward USA to Europe based services, let us explain who uses them with the greatest frequency.
Businesses
For starters, businesses enjoy this service. Remote call forwarding allows businesses to benefit in plenty of ways. First, with our service, businesses are able to configure their local or toll free numbers based on their goals. If you are attempting to market your business more widely, a vanity number might be in order. Should you want to establish a presence, a local toll free number is a must. Our team can ensure that you get the best deal and save on costs in the process. We can also offer you customized plans to meet your monthly minute requirements.
Additionally, you can expect an increase in sales from foreign markets with a familiar phone number. When that market is the USA, customers are particularly skeptical of foreign businesses, including those established in Europe. With a local or toll free number, customers can call your business without paying high fees, and you secure yourself a local presence that is more approachable. The reality is, if you wish to do business in the USA, you simply have to have a local toll free number for people to call. Our Global Call Forwarding feature provides that number along with comprehensive forwarding services. Customers are more likely to dial your number and you are four times more likely to receive incoming calls, leading to increased revenue as a direct result of international call forwarding.
Individuals Who Travel
If you are traveling to the USA, and expect to be there for any length of time, international call forwarding is a must. Our toll free forward USA to Europe allows you to travel throughout the country and secure communication with your friends and family back home.
More than Call Forwarding
Besides toll free forward USA to Europe service, we also provide a complete rundown of advanced features that you can tap into any time you like. For example, our call forwarding feature comes with the option to customize your phone number. You may also add a local ringback tone or a customized greeting to make your customers feel comfortable doing business with you over the phone. Other features such as our sequential forwarding and simultaneous ring can be utilized to ensure you never miss a phone call. With more than 10 other advanced features, our toll free forward USA to Europe service is more than just a call forwarding service, it's a comprehensive telecommunications package.
Countless established corporations use our call forwarding services to ensure their customers are well taken care of. To never miss a call and to establish your business in the lucrative USA market, our toll free forward USA to Europe phone numbers are the perfect place to begin.
Exceptional Call Quality & Rates
Our toll free forward USA to Europe call service allows European businesses to achieve greater brand awareness and presence in the USA. However, it is our exceptional call quality and affordable rates that separates Global Call Forwarding from other call forward providers. We use the best technology to guarantee your calls come through crystal clear. Our local and toll free numbers in the United States can be forwarded anywhere in the world with no additional fees.
To learn more about our toll free forward USA to Europe services, please contact our friendly team today or view our rates here.