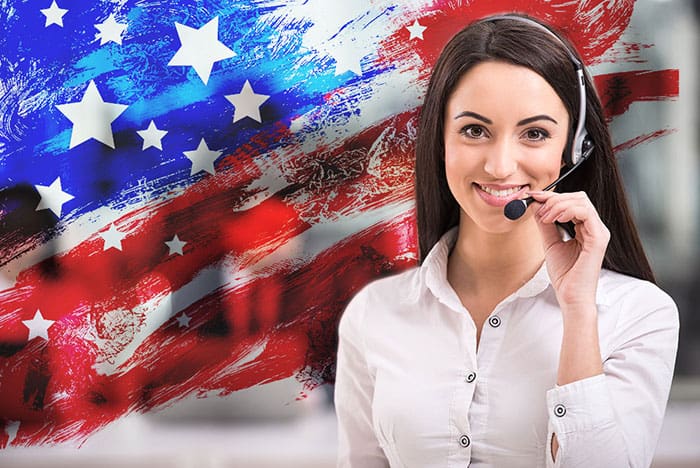 Businesses today are becoming increasingly international. Modern technology has been a major help in making businesses go global without needing to have multiple physical addresses. What if the same thing could be done with phone numbers? US toll free forwarding is one way to expand the reach of your business globally without going beyond the budget or changing the current business model. Even when you are located in one country, it is possible to reach customers all over the world without the need of multiple physical phone lines.
Toll free forwarding allows you to build a virtual presence for your business in any country for receiving incoming calls. A toll free forwarding service will automatically route all of your incoming calls to your physical phone number.
Why use toll free forwarding
Businesses are going global, and having a single physical address is not a limitation any longer. Opening a brick-and-mortar office in different parts of the world is not convenient, and it also does not guarantee success. Testing the foreign waters first is a wiser option. Toll free forwarding is one way to make this happen.
If your business has a physical address in the UK, but you have clients in the US that you want to reach over phone, the process can often involve hefty international call charges. However, using a toll free forwarding service in immensely helpful in such cases, enabling the ability to connect your business to your clientele, without the costs of international calling fees, while still using your physical phone line in your office in the UK, for example!
How to set up U.S. forwarding
The process of setting up toll free call forwarding for US numbers is straightforward. You must first buy a local US toll free number, and select the device where you want to route your calls.
Once you have selected the device, you can ask your service provider to set up the system, or you can do it yourself. You can start receiving calls on your chosen device once the US toll free forwarding service is set up.
If your customers are located in multiple parts of the US, you will need to purchase a number of different US toll free numbers specific to certain cities. No matter how many different places you receive calls from, all of these calls will be routed to the same device, and callers will be able to reach you no matter your location. Even if you are traveling outside your country, US toll free forwarding will allow you to receive calls on your cell phone.
Advantages of toll free forwarding in the US
The impact of toll free forwarding on businesses is huge. While email has become a more preferred way of communication, talking over the phone is still considered more direct and personal.
When you have clients in the US that you want to talk directly with, a US toll free forwarding service helps you bridge the distance between the two regions. It gives the impression that yours is a local business and potential customers or partners from the US may be more interested in working with you knowing you have a local number to call.
US toll free forwarding also offers advanced features like voicemail, IVR service, and call recording. Voicemail can be configured to go to your email, and an IVR system will allow you to greet callers and route them to an extension, while the call recording options will let you record calls for training and assurance purposes.
No matter where in the world you are located, US toll free forwarding will let US callers reach you easily any time.
US economy forecast
The booming US economy has always been a major draw for businesses from all across the globe. The leader among first world countries, the US market is thriving and lucrative, and businesses with a presence in the US have greater rates of success than those who do not.
The current economic scenario looks promising for the US. More jobs are being created and unemployment rates are dropping. Various new industries and businesses continue to emerge, creating more employment opportunities.
In order to expand your business in the US, you don't necessarily have to open a physical address there. US toll free forwarding is the best and easiest way to reach potential clients and partners in the US. Toll free forwarding will let you tap into the US market without the cost of opening an office in the country. Get a US toll free forwarding number, and receive calls from the US on any device no matter where you are located.
Global Call Forwarding is the leader in providing quality toll free forwarding services, for the US and many other countries. Get in touch with our expert team, and explore the myriad of ways US toll free call forwarding can help your business grow.