Toll free numbers were created to allow callers to reach a business or other organization without incurring a charge for the call. The called party, also known as the toll free subscriber, is the individual or business that must pay for the call. Toll free numbers are provided by Responsible Organizations, also known as RespOrgs, that are certified by a database administrator who verifies the availability of each number. There are many uses for 1-800 toll free numbers. Read on to learn more.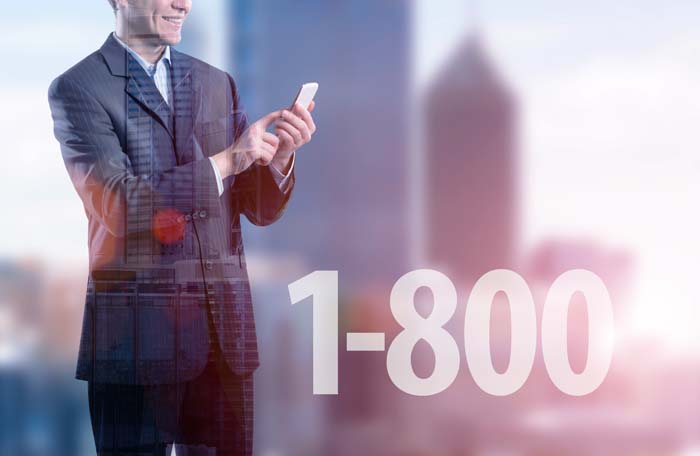 Benefits of Using 1-800 Toll Free Numbers
Many businesses can benefit from using toll free numbers, but these advantages can extend to individual users as well. Some of the top benefits of using 1-800 toll free numbers include:
More accessibility to potential clients, employees, and other business colleagues
Enhanced professional image with an official telephone number
Provides a one-stop telephone number that is simple and easy to remember
Offers free calls for customers, gaining trust and goodwill
Can lower business costs rather than accepting collect calls
Simple and easy to set up
It's an affordable system even for small businesses or personal use
A company can purchase a 1800 number and use it for international communication to the benefit of both the business and the individual. Before the use of toll free numbers, people paid high rates to call businesses in other states or countries. Now, companies can expand nationally or globally and offer free calls to their customers. This benefit can entice more clients.
Also, a 1800 phone number can provide useful privacy options. Corporations can conduct business through this private, official line. Customers will also prefer knowing the toll free number is a direct business line, without fear of privacy violations.
International Communications
In an increasingly competitive global market, most organizations are looking to expand to other markets. Toll free phone numbers, and especially virtual toll free numbers, offer the type of mobility that is necessary to accomplish this type of ongoing growth.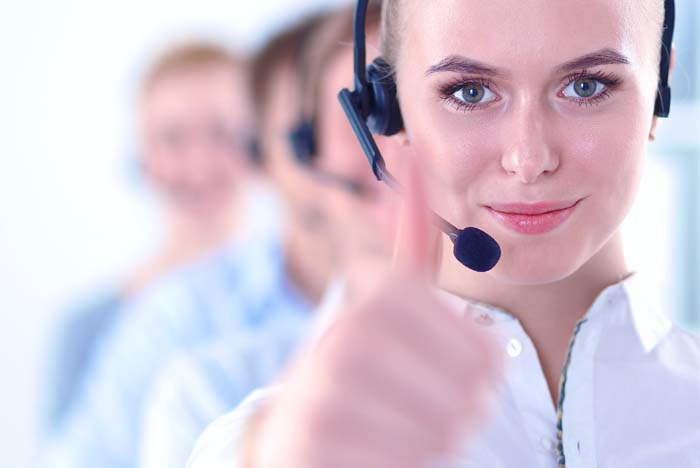 Prefix Options for 1-800 Toll Free Numbers
Individuals or businesses aiming to purchase toll free numbers can choose from a variety of toll free prefixes:
1 888 toll free numbers
1 877 toll free numbers
1 866 toll free numbers
1 855 toll free numbers
1 844 toll free numbers
Toll free numbers have revolutionized the business world in terms of how companies communicate with clients. Customers recognize the ability to call toll free businesses at no cost to themselves, and they are more inclined to utilize those companies, even internationally.
Virtual Toll Free Phone Numbers
Virtual phone numbers can either be local or toll free. Using the toll free number option with a virtual phone number gives a company a larger, more established appearance and allows for a company to more easily expand to other locations without having to purchase individual local phone numbers for each location. Essentially, it allows a business to be more centralized. One phone number, despite a growing number of locations, allows for flexibility and stability at the same time.
How Do I Purchase 1-800 Toll Free Numbers For My Business?
Getting a virtual toll free phone number for your business is very simple. A number of providers offer virtual phone numbers, so opting for a provider that is experienced and reliable is essential. For over two decades, Global Call Forwarding has been focused on offering global communications solutions for businesses. Currently, Global Call Forwarding offers virtual numbers in over 150 countries worldwide including toll free numbers, alongside a plethora of features, such as call forwarding.
Whether for business or personal use, 1-800 toll free numbers are essentially making it easier for everyone to communicate. Global Call Forwarding offers 1-800 toll free numbers as well as easy-to-manage features to help take your business communications system to the next level.