Virtual numbers are telephone numbers programmed to forward incoming calls to other telephone numbers pre-determined by the user. Virtual phone numbers can be used in many ways, making them an exceptional tool for businesses, individuals, and sales teams.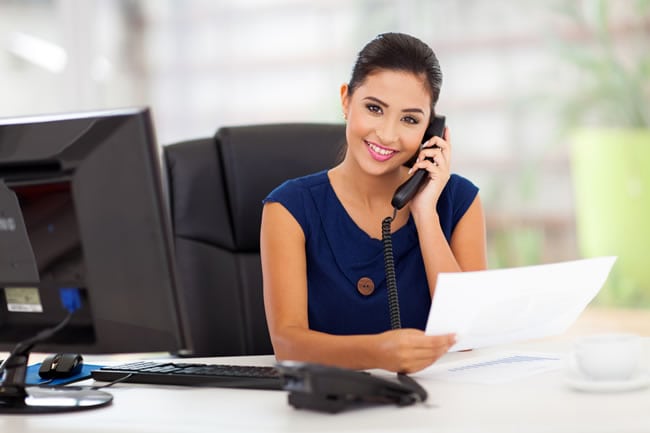 From keeping in contact with clients and making your business available to new customers, communication is essential to most businesses. Virtual numbers remain an excellent option for many businesses looking to improve efficiency while avoiding costly telephone service plans. It helps you to control the way you route incoming calls via the internet, saving you both time and money. Virtual phone numbers have provided large and small businesses an affordable means of communication for customers anywhere in the world.
Expand Your Business with a Virtual Number
With service providers such as Global Call Forwarding, you can easily get a virtual phone number for any location, anywhere in the world and forward calls to your main business line.
Subscribers can use their existing phone numbers without needing to purchase and install additional communication hardware. These numbers also provide advanced functionalities for both small and large businesses.
How Virtual Numbers Work
A virtual phone number allows customers to place free incoming calls which are automatically forwarded to the destination(s) you set up. This works exactly like a regular incoming call but the caller is unaware that their call is being forwarded to another destination. A virtual phone number can be purchased for a wide array of different local area codes/ locations. Your business can then be reached by customers, clients, or vendors anywhere at the price of a local call.
Let's say your business is located in Georgia and you have a number of customers and clients in California. Service providers like Global Call Forwarding will set you up as a subscriber with a virtual phone number for California. The California number will be set up to be forwarded to your business phone number in Georgia.
Virtual numbers work through an online service platform. The number of devices that calls can be forwarded to is almost unlimited. You can combine several phone numbers into one and enable call forwarding to any device of your choice.
Why Use a Virtual Phone Number
Virtual numbers are mostly used by businesses as a way to establish their presence in targeted markets. This enables them to stay relevant in today's competitive marketplace.
Here are a few reasons why you should use a virtual phone number:
Local Presence: Your business can use virtual numbers to establish a local presence nationwide and globally. Most customers or clients feel more relaxed dealing with a company or business that has a local number. For example, customers of any products or services in Chicago are more likely to call a local number rather than make a call outside of Chicago. This is because people tend to deal with businesses that appear local, which increases your chances of receiving a call from that specific location.
Provides a Professional Appearance: Your business appears larger and more established by using a virtual phone number. They impart a professional image and allow you to demonstrate a presence in specific markets. Regardless of whether you are working from a desk or a garage, image is really important. This will boost your brand image and awareness by creating instant polishing. With Global Call Forwarding, you get full access to vanity numbers, toll free numbers, and local numbers. Features that accommodate virtual phone numbers such as customized greetings will enable you to record a professional welcome introduction for callers.
Redirect Calls Conveniently: Important business calls do not have to wait. Using a virtual phone number allows for easy routing of incoming calls so that you can respond to all important business calls in a timely fashion. When you are out of the office, you can choose to answer an incoming call, forward it to a capable employee, or forward the call to the appropriate department. Companies with employees or representatives in another state or area employ the use of virtual phone numbers. These are linked to the employee's existing number for easier accessibility.
Free Service Features Included With Virtual Numbers
Our virtual phone numbers service includes the following features:
Auto-Attendant Service: Never miss an important call ever again with the auto-attendant service. This service enables all incoming calls to pass through an auto-receptionist. You won't miss any important calls from clients, customers or vendors when you are busy or out of reach. You can rely on the auto-attendant to answer calls for you.
Simultaneous/Sequential Ringing: The subscriber can choose to enable incoming calls to ring on multiple phones at the same time or ring down a list of specifically selected numbers they've chosen. This allows you to never have to miss a call and to forward calls to office extensions, sales, customer service, or support.
Customized Greetings: This allows users to create a welcoming atmosphere for their callers to feel personally connected to their business. You can choose to record your business greeting yourself or use a voice studio to create a professionally recorded greeting for your callers.
Call Recording – Add On Feature: Users can automatically record incoming calls with this feature. It is very simple to set up and navigate. You can enable or disable voicemail in just a few clicks. You can also save incoming calls and revisit them anytime you want.