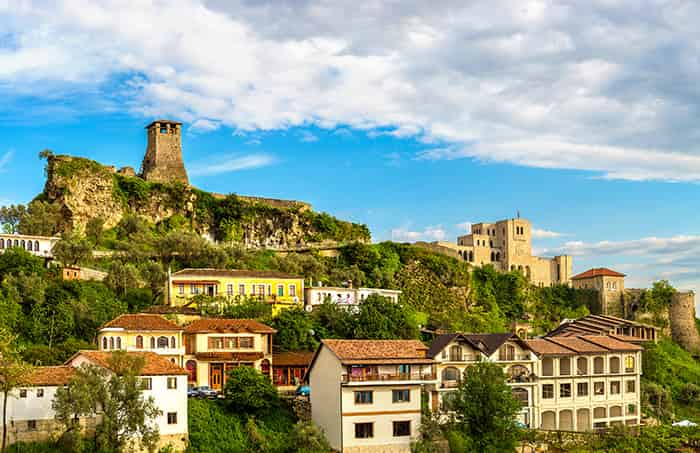 Take advantage of Albania's developing economy by entering your company in this emerging market. The main industries here include construction, tourism, and agriculture. To do business in Albania, get an Albania toll free number to begin building communications and business relations.
Get an Albania Toll Free Number
Part of running a business includes developing and maintaining strong relationships with your customers. And to do this, customers should be able to reach your business easily when they need to. International toll free numbers such as an Albania toll free number can help you offer locals a free way to call your business, even if you are located outside the country.
Albania Toll Free Number Format
Albania virtual phone numbers are typically 10-digits long. Toll-free Albania numbers include the toll-free code (800) and a 7-digit subscriber number.
The Albania toll free number format (800) xxx xxxx.
Why Your Business Needs a Toll Free Albania Number
With an international toll free service, your business can be located anywhere in the world and still offer sales and customer support to target countries. Similarly, your business can work closely with Albania locals by routing incoming calls to your main office located elsewhere. This helps you build and maintain strong relationships as you will be available for your customers through a reliable phone service.
Here are some ways your business can benefit from using Albania toll-free numbers to enter the Albanian market:
Ability to enter an economy committed to market liberalization
Access to skilled, educated, and trainable workforce
Access to markets in Albania
Advanced infrastructure suitable for exports
On-going infrastructure development and financial infrastructure
How Albania Toll Free Numbers Can Attract Customers
A country's toll free numbers are free to call from within the country. This is because the receiver (the business) pays for these calls. By doing so, customers are encouraged to call a business to make purchases, network, or receive assistance. This is helpful when
doing business in Albania
. Your business can gain more customers and convert them into recurring and loyal customers.
Service Features
An advanced suite of included and premium features to reliably power your business communications.
IVR/Auto Attendant
Cloud Call Recording
Virtual Voicemail
Call Flow Designer
Time of Day Routing
Geographic Routing
Simultaneous Ringing
Sequential Routing
Outbound Calling
Outbound Caller ID
Number Masking
Failover Routing
Call Blocking
Local Ringback Tones
Fax to Email
Rollover Minutes
How Much Do Albania Toll Free Numbers Cost?
We offer 5 different toll free number plans to suit businesses of every type and need. Our pricing is straightforward with no hidden fees or long term contracts. Our Albania toll free numbers start at $28.95 per month plus an additional per-minute rate.
Try Global Call Forwarding Free for 15 Days
Experience the quality of our full service risk-free without any commitment.
Fast & Easy Setup • No Commitment.
How to Buy an Albania Toll Free Number?
You can buy an Albania phone number from Global Call Forwarding in two ways:
To purchase your numbers online, follow these steps:
Visit our Pricing page.
Select your new number from the left dialog box.
Choose Albania, type of number, prefix, and number available.
Then, enter the necessary information in the right dialog box to have your calls forwarded.
Note: You can forward calls to any location or VoIP/SIP system.
Click on View Rates and choose from our five different plans.
Add premium services, if desired. We offer Call Recording, Outbound Calling, Voicemail Transcription, and Rollover Minutes.
Submit your order and wait for your service to be activated.
Get Albania toll free numbers with Global Call Forwarding for your business.
Call us today to learn more and build an effective communication system.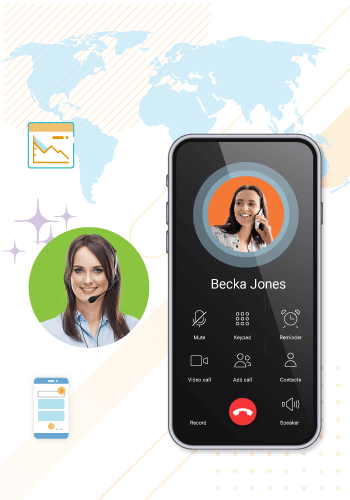 A Company You Can Trust
Experience unmatched expertise and support from leaders in the industry.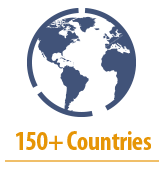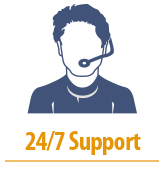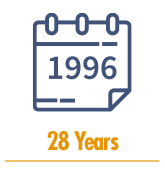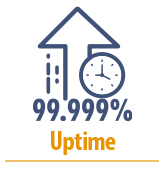 Phone numbers available across the globe.
Reach us via phone, chat, website, and email.
We've been in business since 1996.
Multiple layers of redundancy = Higher reliability.