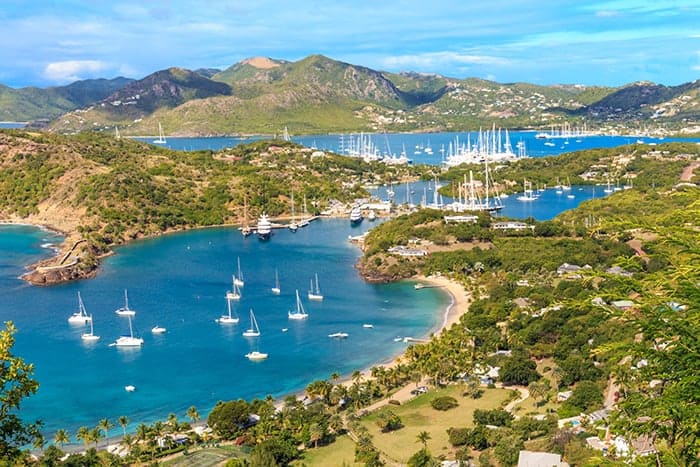 Ready to take your business to Antigua and Barbuda? An Antigua toll free number can boost your international presence, encourage customer calls from locals, and increase international sales.
Get an Antigua Toll Free Number
Thanks to advancements in telecom technology such as VoIP phone systems and virtual phone numbers, doing business in Antigua from outside the country has never been easier. Let customers from Antigua and Barbuda connect with your business without incurring expensive long-distance calling rates. And have these calls forwarded to your main office or sales team, wherever you are located.
How Much Does It Cost?
We offer five different Antigua toll free number plans. Our Antigua toll free numbers start at $38.95 per month. They come with included minutes as well as an additional per-minute rate.
Antigua Phone Number Format
The Antigua dialing code is (+1). The Antigua number format begins with the toll free code (833, 855) followed by a 7-digit subscriber number:
+1 18xxxxxxxxx.
International Calling Made Easy with Toll Free Numbers
With the right communication tools and features, your business can easily develop strong international phone system. This is necessary as without such a system, you won't be able to make and receive sales calls or provide reliable customer support. And without doing so, you will fail to create successful relationships with your customers.
International Toll Free Service
Use your toll free Antigua number and international toll free numbers to connect with potential leads, vendors, suppliers, and more. You can build a business network and start growing your business more effectively. Get the tools you need to expand your business effectively and scale up as needed. Speak with our experts at Global Call Forwarding for more information. We can help get you set up with the right communication tools and build your international communication system. Call us today!