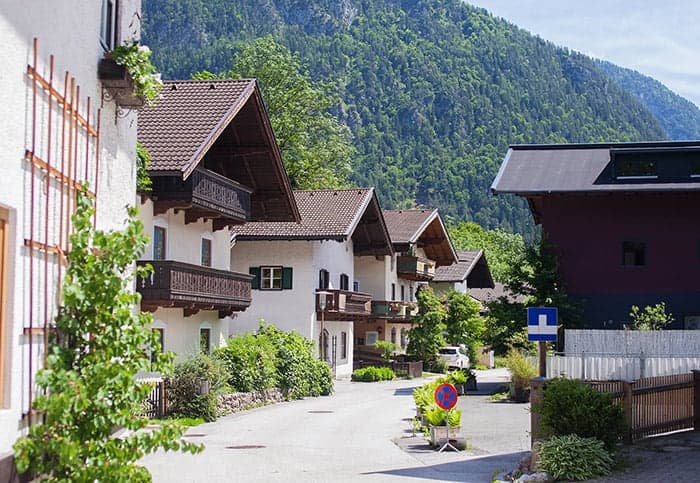 With VoIP technology, you can now take your business to new markets with virtual phone numbers. Enter your business in the Austrian market with an Austrian toll free number and let local customers call you for free!
Get a Austria Toll Free Number
To do business in Austria, most business owners start planning how they will establish themselves within the country. The most common step is to open a field office in the region. However, there is a more cost-effective option: using virtual phone numbers. These business phone numbers let you enter a new market virtually and start selling locally.
How Much Does It Cost?
Our pricing is straightforward with no hidden fees or long term contracts. Austria toll free numbers start at $18.95 per month. You can choose any of our five plans that come with included minutes and an additional per-minute rate.
Austria Phone Number Format
Austria toll free phone numbers are typically 11-digits long. The format includes the dialing code (+43), the toll free code (???), and a 7-digit subscriber number:
+43 (toll free code) (xxxxxxx).
Why Your Business Needs a Toll Free Austria Number
Using a toll free number lets your business attract more customers. This is because a toll free number for a specific country is free to call by residents within the country. For example, Austrian locals can call an Austria toll free number for free, further encouraging them to call your business for product inquiries. These calls can then be turned into sales. Furthermore, your customers can rest assured that whenever they need to contact your business — for assistance or emergencies — they can reach you quickly and without worrying about international calling conventions.
How International Toll Free Numbers Help with Global Expansion
The advantages of a toll free virtual number don't end there. With regular toll free numbers, your business needs to be present within the country to receive the calls. However, with virtual toll free numbers, you can receive incoming calls from Austria in your own country, wherever that may be. Using an international toll free service, you can forward calls to your main office, remote offices, and more, anywhere in the world. And you can do so by avoiding exorbitant international calling charges.
Get your Austria toll free number with us today; contact Global Call Forwarding to learn more!