Features Available with Global Call Forwarding
You can make the most of time of day routing to have calls forwarded to different phone numbers at different times of the day, so you never miss a call. If you are dealing with clients in different time zones, you can have calls rerouted to other countries during a specific time of day and to another country after that to support the calls from specific time zones.
More Information About Brunei
Brunei is a small nation situated on the island of Borneo. The nation is bordered by the Malaysian state of Sarawak and the South China Sea. Brunei gained its independence from the U.K. in 1984. During the 1990s and 2000s, Brunei saw economic growth which transformed the nation into an industrialized country.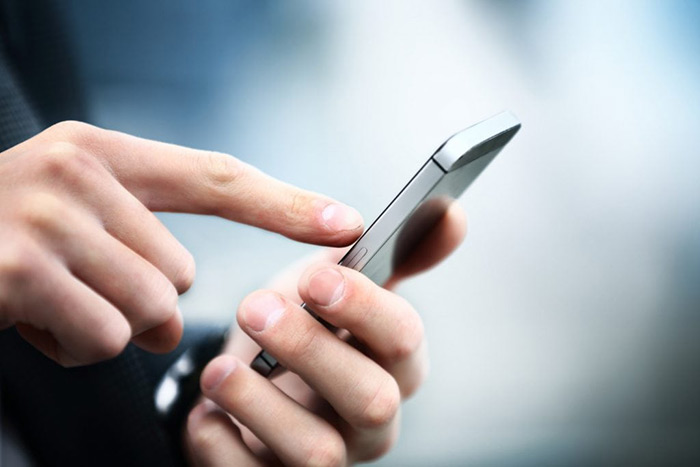 Brunei's Economy
Brunei has a wealthy, stable economy. Its economy is a blend of domestic and foreign entrepreneurship, welfare measures, and government regulation. The nation is mainly supported by its exports of natural gas and oil. The Brunei government provides all medical services and also subsidizes housing and food for its population.
In 2009, Brunei Darussalam launched a halal branding program throughout the country. The scheme allows manufacturers in Brunei and other countries to use the Brunei Halal trademark. This enables them to get a foothold in markets that are popular with Muslim consumers.
Brunei Culture
The majority of Brunei's population are ethnic Malays, and Standard Malay is the nation's official language. The most widely spoken language is Brunei Malay. English is also spoken and is taught in primary and secondary schools. Mandarin Chinese is also widely spoken.
Muslims comprise more than half of the Brunei population and Islam is the official religion. In 2014, Brunei became the first East Asian country to adopt Sharia Law. This was a controversial measure as these laws also apply to non-Muslims living in Brunei.
Brunei is renowned for its distinctive native folk music such as adai-adai, which is a group song sung by fishermen as they work. The nation also has a wide variety of native dances such as aduk-aduk, a ceremonial dance performed by children around birthdays and harvest time.
Brunei cuisine is influenced by Indonesia, Singapore, and Malaysia. Dishes are typically spicy and accompanied by noodles or rice. Popular dishes include puteri nanas, beef rendang, and nasi lemak. Popular beverages include fruit juice, coffee, tea, and coconut milk.
Expanding your Business with Brunei Toll Free Phone Numbers
Brunei toll free phone numbers present a great way to expand your business to Brunei without having to establish a physical presence in the country. If you already have business partners, vendors, affiliates, or customers in Brunei, you can provide them with Brunei virtual toll free numbers so that they can call you free of charge, and their calls can be directed to any location in the world.
Global Call Forwarding can provide you with Brunei toll free numbers for a very affordable fee. Their international call forwarding service will reroute calls from your Brunei toll free numbers so that your calls will ring directly to your office phone, home landline, cell phone, or any number or numbers of your choice – yes you can also arrange for calls to be routed to multiple numbers simultaneously until someone answers. You can even have the calls routed to your VoIP line, if you prefer. You can change the number which receives your call at any time, as well.
Get Brunei Toll Free Phone Numbers from Global Call Forwarding Today
It has never been easier to maintain communication with customers, clients, and potential contacts in Brunei. Contact us at Global Call Forwarding today to purchase your Brunei toll free numbers. We can also set you up with toll free numbers in more than 140 other countries.
Doing Business in Brunei
Brunei is considered to be an easy country to conduct business in. However, foreign companies may experience challenges in certain areas, such as:
Government bureaucracy
Limited access to loans
Small labor force with limited skills
In spite of these hurdles, foreign investors still find Brunei attractive, particularly as the country does not levy tax on capital gain or personal income. There is also no sales tax. Currently, the Brunei government is seeking to diversify the economy and promote the manufacturing industry and tourism.
How Brunei Toll Free Numbers Can Attract Customers?
The instant attraction for "toll free numbers" to potential customers has more power than you know. People know that they can call these numbers at no cost to them, which is an added plus. Therefore, people are more inclined to call and enquire about a business or service, which gives you the opportunity to convert them into customers and promote your brand.
Another benefit of Brunei toll free numbers is that since you are paying for the calls instead of the caller, it gives the admirable impression that you are a company who cares about its potential customers by making the process a no-risk proposition. Getting toll-free numbers for your business is a great way to tell your customers you care.