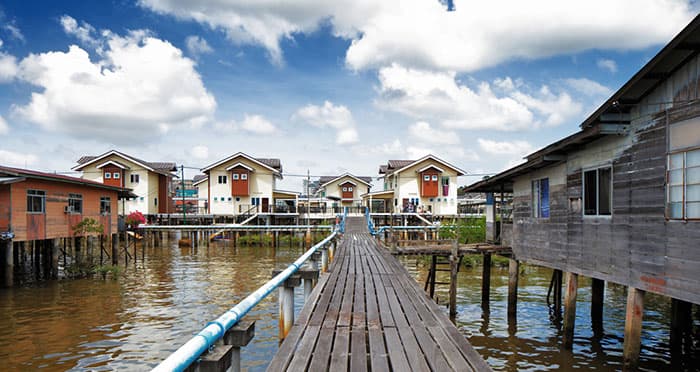 Sitting on the Island of Borneo, and taking up over 2,000 square miles, lies the country of Brunei. Bordering Malaysia with a coastline off the South China Sea, Brunei is a country of urban development, rainforests, and mountain ranges, that is actually split into two unconnected parcels of land. Brunei phone numbers put your business in front of people who reside on both parts of this lush country.
The Government and Laws of Brunei
Brunei shares a long history of colonization by England, which only officially ended in 1984. Many of its cultures and traditions still hold onto English ideas. English common law forms the basis for many of its laws, with Islamic Shariah law also coming into play in many areas and becoming more prevalent. The government is run by a head of state and a prime minister, but there is also a royal family.
Brunei provides healthcare for its people, and all people under the age of 12 receive healthcare for free. Any medical needs not available in the country can be had in other countries, also at the government's expense. The government also subsidizes housing and food for its citizens.
The People and Religious Beliefs
Brunei phone numbers can help you reach a country with a rich religious tradition that still is accommodating to different viewpoints. The country's official religion is Islam, and two-thirds of the population are Islamic. There are also small but significant populations of Buddhists and Christians.
Although Sharia law has banned many common practices that conflict with religious beliefs, those who are not Islamic can still practice their own religions freely. For example, in 2015, about 4,000 Catholics attended a Christmas Day mass even though public Christmas displays are not allowed.
Just over 70% of the nation's people live in urban areas. Although Brunei Malay is the language most used by the country, English is commonly used in business and is the language of instruction for schools and education, while Arabic is also taught in most schools.
The nation's population is concentrated in the western portion of the geographically divided country, which is home to the nation's capital, Bandar Seri Begawan. Brunei phone numbers, especially if they are toll free, can be used in the more populous areas, while still allowing others to reach your business without a charge.
An Economy Fueled by Oil
About 90% of Brunei's economy comes from oil reserves and crude oil production. The country is the fourth-largest exporter of oil in Southeast Asia, and the ninth-largest exporter of liquid natural gas worldwide per day. Brunei has one of the largest plants for liquifying natural gas in the world. If your business is in the oil or energy fields, having Brunei phone numbers may be a smart business move that would make your company available to those in Brunei.
Foreigners make up a large part of the Brunei workforce. Although a larger labor force is needed, the country tries to balance immigration to preserve the country's unique cultures.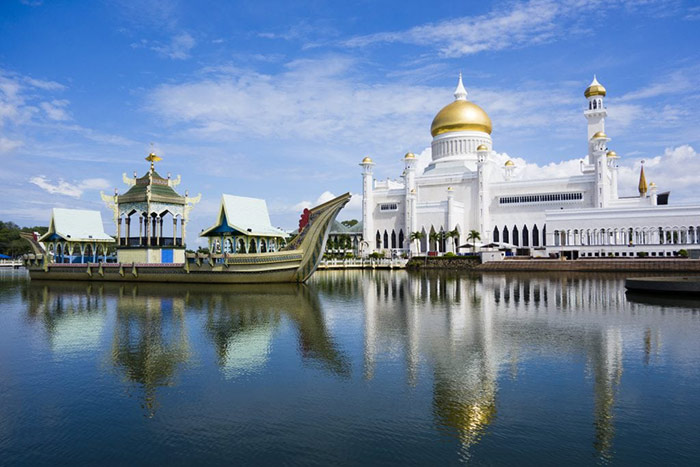 Although Brunei's airport is not ranked in terms of size or volume, Brunei's national airline, Royal Brunei, does provide service from London's Heathrow airport, and provides service to numerous other high volume Asian airports in Shanghai, Singapore, and Bangkok.
Air and sea travel are common in Brunei, but road travel dominates; Brunei actually has one of the highest rates of car ownership in the world, probably due to the low cost of gas in the county. There is approximately one car for every two people in the country. A new overseas highway which would traverse 9 miles of the Brunei Bay is scheduled to be completed in 2019.
Tourism in Brunei
Brunei's dollar is one of the strongest in the Asian region, which makes local tourism difficult to attract, although it is a sign of a healthy economy. Tourists from outside the Asian region do tend to prefer to visit Brunei over many other Asian countries.
Many people report that Brunei is one of the friendliest places for tourists to visit in the world and it is a perfect place for a slow, sightseeing, and socially-oriented vacation. Tourists are encouraged to dress respectfully and use common sense, and often will use companies with Brunei phone numbers to help them obtain supplies during their travels. In this case, if your business operates in the tourism industry, or any industry that caters to hospitality, having Brunei phone numbers would be an ideal business move.
The rainforests and mountainous areas allow for a good amount of ecotourism, and many sites are significant or historic to the nation's Islamic history and religion. The Brunei Regatta attracts boaters of both powered and sailing vessels to the coastline for sport and fun. Many forests feature rope canopy bridges where rainforest landscapes can be seen for miles, while small villages built on stilts in the waters of Brunei are also common. Many coffee shops and restaurants are open late and citizens are happy to discuss their culture with intrigued visitors.
The people of Brunei enjoy soccer immensely, and there are two predominant soccer leagues that compete. Brunei took part in its first Olympics in 1996 and regularly competes in the Asian Games.
If you're looking to market your product or services in Brunei phone numbers are an affordable way to start. The numbers you purchase are local to Brunei, and you can even make them toll free, to attract as many customers as possible. Contact a virtual number provider such as Global Call Forwarding to get your Brunei phone numbers quickly and easily!