To launch a new business or expand an existing business in the Dominican Republic while being able to focus on the benefits offered by this new market, a company must have a reliable mode of communication to connect with their new consumer base. Offering telephone access with Dominican Republic toll free numbers is the best way to do this.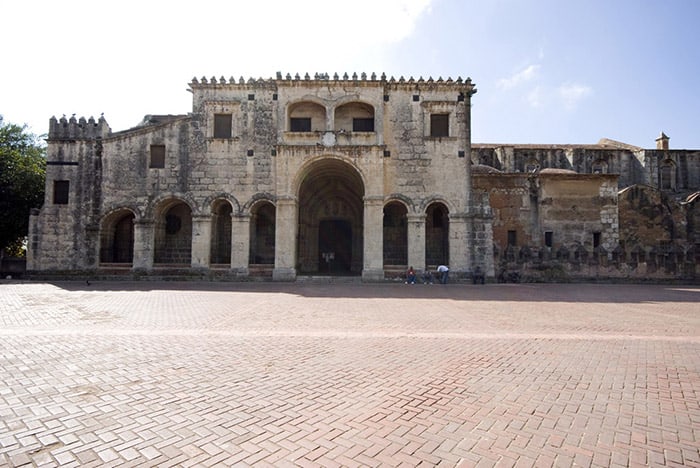 What are Dominican Republic Toll Free Numbers?
Dominican Republic toll free phone numbers work exactly like any other local or national phone number in the Dominican Republic. They enable callers in the Dominican Republic to place calls without long-distance or international charges. These numbers are specific to the Dominican Republic and callers will have no knowledge that they are virtual numbers.
How do Dominican Republic Toll Free Numbers Work?
Dominican Republic toll free numbers make it simple for those located in the Dominican Republic to easily contact the business. A customer or other business contact can place a call using one or more Dominican Republic toll free numbers set up by Global Call Forwarding and the call is then forwarded to the organization's phone number of choice, anywhere across the globe. Calls made via Dominican Republic toll free numbers can be forwarded to a landline or mobile device of the business' choice, which is a convenient feature for a business owner aiming to establish themselves in the Dominican Republic without being physically located in the country.
Dominican Republic Toll Free Numbers for Your Business
Instantly expand or create a business presence in the Dominican Republic with a virtual toll free number
Enable clients and customers in the Dominican Republic to call your company easily and affordably
Toll free numbers give your business added professionalism
Using a toll free number gives your company the benefit of appearing "national" rather than specific to just one city
A virtual toll free number enables your business to be accessible regardless of your actual physical location
How to Get and Setup Dominican Republic Virtual Toll Free Numbers?
Global Call Forwarding sets up Dominican Republic toll free numbers for all types of businesses, ranging from small to large in size. Global Call Forwarding's process for setting up Dominican Republic toll free numbers is fast and streamlined.
If you would like to purchase toll free Dominican Republic phone numbers, the process with Global Call Forwarding is simple and convenient. Here are the steps:
On the homepage, www.GlobalCallFowarding.com, you will see several dropdown menus.
In the first menu, select "Dominican Republic" for the country.
In the next menu, select "Toll Free" for the number type.
The next column is where you will enter your Destination Number for calls to be forwarded to.
From that point, click View Rates, where you can proceed to add additional features.
Complete the checkout process; your toll free number will be activated shortly and available for use.
Enhance Marketing Efforts with Dominican Republic Toll Free Numbers
For any company that is considering establishing a global presence and expanding the distribution of its products and/ or services, there is a vital need to conduct extensive research regarding the target nation. It is also just as important as well to look into guidelines and laws pertaining to business operations. A great way to start establishing one's business in a new market is to announce the expansion via the company website. In addition, offering a local phone number for those within the target nation to call the company and gather more information is also extremely important.
Economy of Dominican Republic
With a nominal GDP of $71.6 billion and a population exceeding 10.1 million, the Dominican Republic is the tenth largest economy in Latin America and the largest economy in the Caribbean. The Dominican Republic is considered a middle-income country and the economy of the nation is greatly dependent on tourism, Free Trade Zone manufacturing, service industries, and agriculture.
Doing Business in the Dominican Republic
The United States share of the Dominican Republic consumer goods market is estimated to be approximately 70 percent. Within the Dominican Republic, there is a high receptivity to U.S. goods and services. Bilateral trade estimates for the U.S. and the Dominican Republic were $12.47 billion for 2016, with United States exports to the Dominican Republic estimating $7.8 billion and imports to the U.S. from the Dominican Republic estimating $4.68 billion.
A number of reasons why U.S. businesses should consider taking part in exports to the Dominican Republic include:
U.S. products and services have a strong reputation for being attractive and having good quality in this market
Consumer attitudes and brand preferences are similar to those in the U.S.
Many major U.S. franchises are already present in the Dominican Republic
The Dominican Republic has few market access issues
The close proximity of the U.S. and the Dominican Republic keeps air travel costs low
Forming good relationships with reputable, well-connected, and established players is key in being successful when doing business with other nations. United States companies should be prepared to provide promotional materials in Spanish and focus on providing excellent after-sales service to succeed in the Dominican Republic.
Leading sectors for the United States to export or invest in the Dominican Republic include building products, air conditioning and refrigeration equipment, auto parts and services, hotel and restaurant equipment, printing and graphic art equipment and supplies, medical equipment, renewable energy, safety, security equipment and supplies, and telecommunications equipment.
The Dominican Republic is also a top purchaser of United States agricultural products, with an estimated $1.2 billion in yearly agricultural imports.
Get Dominican Toll Free Phone Numbers From Global Call Forwarding
If you are aiming to do business in the Dominican Republic, or if you currently do business there, having a toll free number for the Dominican Republic is essential. With Global Call Forwarding, you have access to an array of versatile features that enhance how your number is used. To learn more, or to purchase a toll free Dominican Republic number, head to www.GlobalCallForwarding.com today.