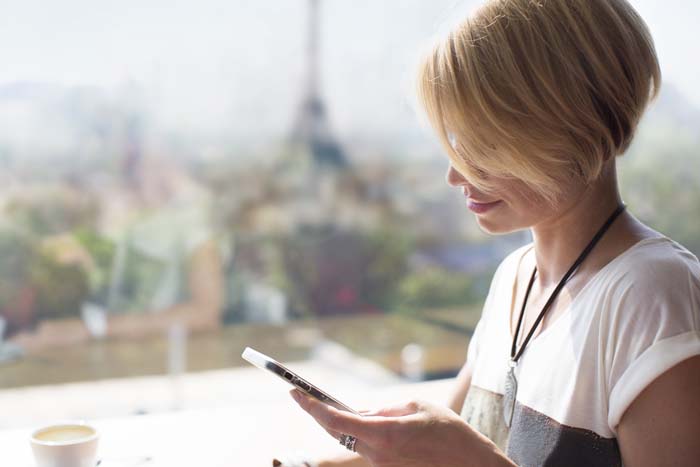 If your business is considering an expansion into France, it makes sense to consider the many options available. While it may seem natural to physically extend your business there, starting virtually is often the easiest and most cost-effifcient way to do so. Using French virtual toll free numbers is one of the best ways to begin creating a presence in France, allowing for excellent communication as well as affordability.
What Are French Toll Free Numbers?
French toll free numbers are virtual phone numbers for the nation of France. They do not cost the caller anything to dial. They are typically business phone numbers and having one is an indication that your business is established and professional.
Does My Business Need a Toll Free Number for France?
It depends on the needs of your business. If you communicate with clients in France or you are considering expanding your business there, having a toll free number is an excellent option. A toll free number is a great way to add a level of subtle professionalism to your business. Customers automatically view these numbers as business numbers, which gives your company added appeal. Additionally, a designated business number allows you to manage personal calls and business calls separately.
Why Your Business Needs French Toll Free Phone Numbers
Having toll free numbers for your business offers numerous benefits. Here are just a few ways that French toll free numbers can make your business more functional.
Productivity on the go: With toll free French virtual numbers you can conduct business from just about anywhere. You don't have to wait in your office for that important call or those faxed documents. All calls can be routed to your mobile device; voicemails can be delivered to your email inbox as a text or voicemail, and faxes can be delivered to your email.
Boost your professional appearance: When just starting a new company, it may be hectic for a while. Things can occasionally go awry, but you don't want your customers to know that. Virtual numbers, such as French toll free phone numbers, give you a professional image whether you're working from your home office or a coffee shop. You can even offer your callers a personalized greeting with a menu for them to select the department they need.
Expanding your business: A virtual phone system can be customized to your company's specific needs at every stage of growth. You surely want to start your enterprise with the aim of success; not dealing with limitations from your phone system.
How to Get Toll Free French Virtual Numbers
You can purchase toll free numbers for France quite easily and the set up is very fast. To purchase:
Step 1: On our homepage, www.GlobalCallForwarding.com, you will see an order form, front and center. There, enter the country you want to purchase a number for (France), and the number type.
Step 2: Enter the number you want the calls to your new number forwarded to. This is known as the "destination number."
Step 3: Click on the link for "View Rates & Try For Free." From there, you can choose the plan that works best for your needs. You can also add any additional features you need. After checkout, your number will be available for use once activated.
Expand Your Business with Toll Free Numbers
Very few entrepreneurs start their first venture with fully-fitted corporate headquarters and a large budget. In fact, most startup owners work from home. Time is spent developing the company and reinvesting revenue. As a result, more and more small-business owners are using toll free numbers to help them stay ahead in today's competitive market.
Virtual numbers like French toll free numbers allow your phone system to grow along with your business. With Global Call Forwarding you can add virtual numbers, for more than 160 countries, at any time. There's no contract, so you can cancel them if you find numbers for certain areas are not needed.
French toll free numbers enable flexible work hours and the ability to work from anywhere. This ensures you will not miss calls from customers and clients, regardless of your location. You can also make sure all of your employees are on the same page, using various features available for automation and continuous communication.
Additional Advantages of Toll Free Numbers
One of the best aspects of using virtual toll free numbers is the savings. A toll free French phone number will save you money both in the short-term and the long-term because they are powered over the cloud. You do not have to pay for new hardware or expensive software, while gaining a range of functionalities and added features to support your needs. You can have the image of a major international enterprise, without many of the expenses.
Global Call Forwarding offers call forwarding, outbound calling, SMS forwarding, failover calling, rollover minutes, call recording, advanced IVR, enterprise API, time of day forwarding, local ringback tones, and sequential forwarding. Call recording is especially helpful as it can be used to train staff and to help improve your customer service.
When you use different virtual numbers on each of your marketing campaigns, you can easily keep track of which ones generate the most leads and which ones need optimizing. This provides a great way to record your metrics.
Using a virtual number combined with these features can help you keep business and personal calls separate. With virtual international numbers, you do not need two separate phones. You can use the same device for personal and business calls and still keep them divided. This means your family and friends can use the same number, and you don't have to put your personal number on your website or advertisements.
Get a Toll Free French Phone Number
If you are interested in communicating effectively with customers and prospects in France, or if you would like to expand your business there, a virtual French phone number may be an ideal option. Contact Global Call Forwarding today to learn more about how to boost your business communications with virtual phone numbers.