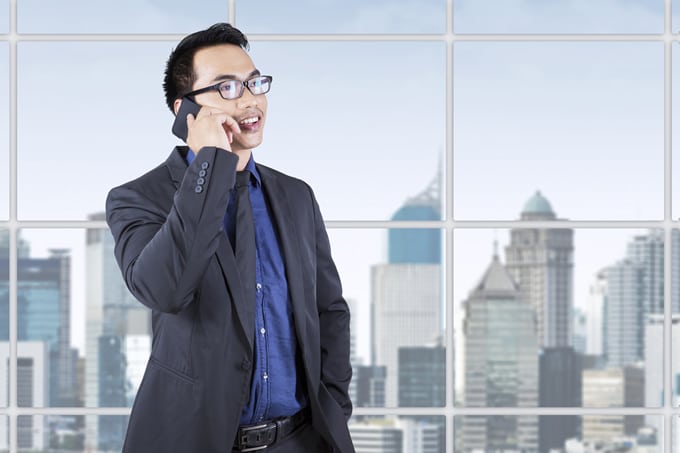 Toll free numbers are an excellent way to enhance your business image. They give businesses a more professional appearance and they let customers know your business is easy and affordable to communicate with. Having a toll free Indonesia phone number lets your clients and prospects know that your company has a presence in Indonesia and you are available for business. Read on to learn more about Indonesian toll free numbers and why your business should consider investing in them.
What are Indonesia Toll Free Numbers?
Indonesian toll free numbers purchased from Global Call Forwarding are virtual numbers. This means they are routed over the internet, giving you immense freedom of location. You can be located almost anywhere and own a toll free Indonesian phone number to communicate with people located there.
How Toll Free Indonesia virtual Numbers Work
A toll free Indonesia virtual phone number looks like and works like any other toll free number for Indonesia. When a customer calls your virtual Indonesia phone number, Global Call Forwarding instantly redirects/ forwards the call to the number or numbers of your choice. This could be your office phone, landline, cell phone, or customer service call center.
Using Indonesia Toll Free Phone Numbers for Business
One advantage of using a Indonesia toll free number is that you can use different phone numbers in your various marketing strategies. For example, you can use one number for your website, one for your newspaper advertisements, and one for your monthly newsletter. This way, you can easily see which of your marketing approaches are working successfully and which ones need to be tweaked.
Indonesia toll free numbers are also useful for times when you may not be available consistently, such as if you are traveling. With the versatility and flexibility of a virtual phone number, you can be sure to catch important calls. If you're too busy, you can coordinate your settings to send calls to voicemail or to automatically forward to another member of staff. Finally, you do not need a separate phone for business when using call forwarding. You can use the same phone for calls to and from customers, and friends and family. However, with separate numbers, you will always know who is calling. Additionally, you will never have to give out your personal number to customers or list it on your website.
How to Purchase Virtual Phone Numbers
You can subscribe to Indonesian or other international virtual phone numbers with Global Call Forwarding. Simply head to our homepage at https://www.globalcallforwarding.com/ and have a look at the drop-down menus located front and center.
Step 1: Enter the necessary information for your number, such as "Indonesia" for the country, and "toll free" for the number type.
Step 2: Enter the number you want calls to forward to.
Step3: Click on the link for "View Rates & Try For Free" to view the available plans. Then, proceed to checkout.
There is no contract or commitment necessary. You can sign up for as many numbers as you like and cancel them if you no longer need them. Once you purchase your numbers, you can start using them once they are activated.
Included Features with Virtual Numbers from Global Call Forwarding
You'll never have to worry about missing a call, no matter where you are located, when you have a virtual number with call forwarding. What's more, you can easily control where your calls are directed with the user-friendly online interface. When you subscribe to Indonesia toll free numbers with Global Call Forwarding, you will have the option of using many other useful features including failover forwarding, fax to email, black and whitelisting, time of day routing, and call recording. Call recording is particularly advantageous because it allows you to examine past conversations with customers and highlight areas where your employees may need more training or guidance.
More About Indonesia
Indonesia is located in Southeast Asia. The country is known for its many volcanic islands. Indonesia is home to a variety of ethnic groups with a multitude of different languages spoken and religions practiced. Home to stunning beaches and magnificent jungle terrain, the nation is also renowned for its diverse wildlife, which includes elephants, clouded leopards, tigers, and orangutans. Indonesia's capital, Jakarta, lies on the island of Java. Business, trade, and industry flourishes there, as well as in the nation's other major cities, Bandung, Semarang, and Surabaya.
Indonesia's Economy
Indonesia is one of the world's emerging market economies and as such, it is the largest economy in Southeast Asia. It is classed as a newly industrialized country, though it is still largely dependent on government spending and the domestic market. Following the economic crisis that occurred there in the mid to late '90s, the Indonesian government took charge of part of the private sector and corporate assets. The economy has been recovering steadily since 1999.
Indonesia's main industries are oil, coal, gold, car manufacturing, electronics, textiles, furniture manufacturing, footwear, and paper products. To make the industry sector even more efficient and productive, improvements in infrastructure are needed. If your organization works in any of these or related industries, having an Indonesia virtual number may be a smart move.
Get Indonesian Toll Free Numbers
If you are thinking of expanding your business to this part of the world, one of the easiest ways to do so is with toll free virtual numbers. Indonesia virtual toll free numbers give your business convenient access to communicating affordably and easily within Indonesia. Purchase them today from Global Call Forwarding!