Mexico, America's neighbor to the south, offers an astonishing range of corporate opportunities for businesses. Once in the tight grips of poverty, the Latin American nation now has a fast-growing middle class that provides the potential for foreign investors in many industries. Your business can greatly benefit from Mexican toll free numbers.
Mexico is a beautiful country with tourism being one of its prime industries; just think of the gorgeous scenery of resort towns like Cabo San Lucas and Cancun.
More than 20 million people visit Mexico every year, thanks to blue skies, sandy beaches, and the warmth of the people. Additionally, the nation also has a decent-sized consumer class, and it is very inviting to foreign investments.
This is an ideal time for doing business in Mexico, where the economy is set to supersede that of the UK by 2040. Moreover, whether your business is located in the US or any other country, there should be no issues in getting your expanding business there because Mexico has more free trade agreements than any other nation in the world.
If you have a business located overseas, you can create a customer base in Mexico with the help of toll-free numbers. Mexican toll-free numbers provide a convenient and affordable way to maintain a direct channel of communication with your Mexican customers.
What are Toll-Free Numbers?
Toll-free numbers are free phone or free call numbers that are billed for arriving calls, while the calls made are free as long as they are called from a landline. When toll-free numbers are called from a mobile phone, they are charged at a nominal rate. Toll-free numbers are used worldwide for business communication purposes. Businesses with call centers use toll-free numbers to handle large volumes of calls every day.
Mexican toll-free numbers are a little different than regular toll-free numbers. While regular toll-free numbers give you domestic or national presence by functioning only within the originating country, Mexican toll-free numbers are virtual numbers that give you international presence by allowing you to forward calls to any country. This feature makes toll free numbers different from traditional toll free numbers.
Since Mexico is a possible business destination these days, it isn't surprising to have a customer base there even if you are based in the US or the UK. It isn't always possible for a small business to open offices in a foreign country, so the smarter alternative is to get Mexican numbers for effective communication with customers.
With regular phone or toll-free numbers it becomes expensive and inconvenient to sustain long-distance communication. Mexican toll-free numbers make the process simpler using the internet and VoIP telephony.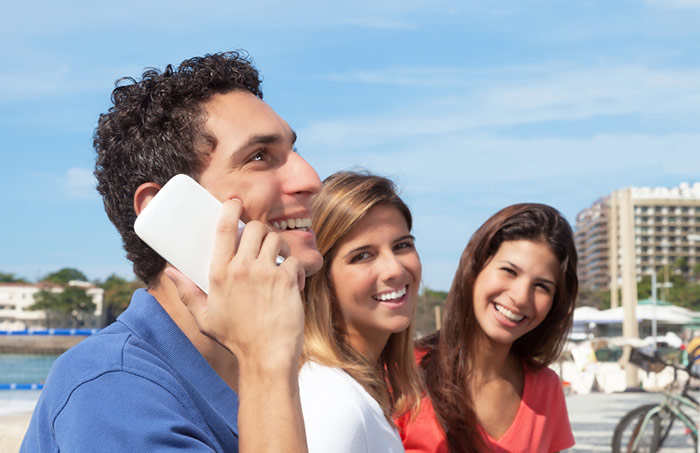 Features of Mexican Toll-Free Numbers
To make life easier for both businesses and customers, there are several virtual number options. Mexican toll-free numbers give you international presence. They let customers get in touch with your business at no cost, while also remaining very versatile and affordable.
They can very effectively be used for marketing your business in a different country.
Even if your business experiences a heavy call load every day, Mexican toll-free numbers can easily handle the volume. You can get a passover forwarding feature with Mexican toll free numbers, which lets you connect several unique accounts to the same line. If one line is busy and cannot answer the call, the next free line will connect automatically. This system is more beneficial if you have a call center with a large volume of calls.
When making international calls, other than the cost of calls, there is the confusing element of country codes. With Mexican toll-free numbers, you can say goodbye to confusing area and country codes. These numbers work all over Mexico, and can be dialed from both landlines and mobile phones. You also get features like call recording, voicemail, and IVR caller menu along with basic call forwarding. Mexican toll free numbers help you have a local presence in Mexico and gain the trust of local customers.
How Mexican Toll Free Numbers Can Attract Customers?
The instant attraction for "toll free numbers" to potential customers has more power than you know. People know that they can call these numbers at no cost to them, which is an added plus. Therefore, people are more inclined to call and enquire about a business or service, which gives you the opportunity to convert them into customers and promote your brand.
Another benefit of Mexican toll free numbers is that since you are paying for the calls instead of the caller, it gives the admirable impression that you are a company who cares about its potential customers by making the process a no-risk proposition. Getting toll-free numbers for your business is a great way to tell your customers you care.