Why Should You Do Business in the Netherlands?
Being one of the most open economies worldwide, The Netherlands is often sought after for foreign investments. It is high among the list of countries best known for technology, research, and innovation. As a business entering this economy, you may contribute to this image and improve your own business' reputation or you may benefit from the high-quality and skilled talent booming in the country. By doing business in the Netherlands, you can enter your business on a global stage and push it towards innovation and growth.
How to Do Business Effectively with a Netherlands Toll Free Number?
To do business well in the Netherlands, as a business leader or manager, you will want to keep a few things in mind — How can you best lead your team? What are some effective ways to improve the quality of service? How can you learn from others?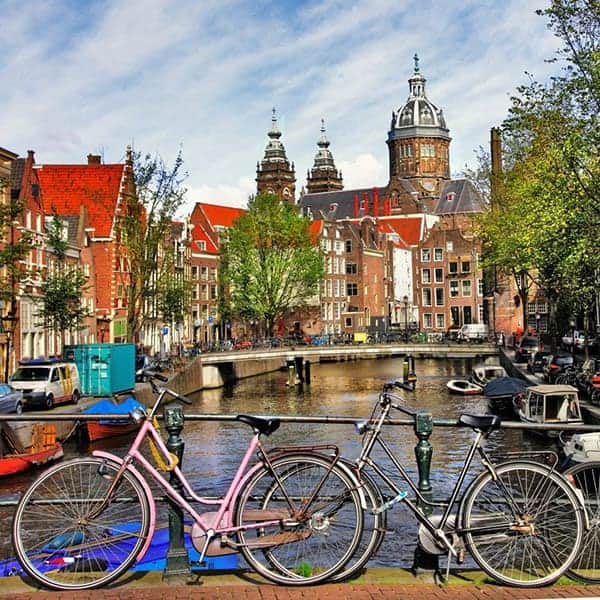 Equip Employees with the Right Tools
Your employees need to equipped with the right tools so that they can effectively connect with customers in different countries and regions. This means using virtual phone numbers and virtual communication tools, having access to local market research, and being aware of international phone etiquette.
Focus on Authenticity & Training
Record incoming and outgoing calls associated with your toll free Netherlands number and review these calls to understand your customers' perspectives and pain points as well as get insights into employee performance. For example, you have been recording your calls from Netherlands toll free numbers, and upon listening to them, you have found that certain members of your team have been offering less than optimal customer service. Use these moments to offer suggestions to help improve customer calls. Similarly, pass down information gathered about customer pain points to marketing and product development teams to create better products.
Embrace reflective leadership, call Global Call forwarding today and let our team help your team establish Dutch business relations using Netherlands toll free numbers. We can also provide you with toll free numbers in more than 160 different countries throughout the world, so that you can become not just a reflective leader, but also a global influencer.
Netherlands Toll Free Numbers for Business Use
Because the toll free subscriber, or owner of the toll free phone number, pays for the phone calls, customers prefer to use local toll free numbers to contact businesses. The customers in Netherlands won't incur any charges when calling your business.
Netherlands toll free numbers are therefore valuable business tools as they allow company employees and customers located in Netherlands to call the company conveniently, no matter where the business is located.
Included with our call forwarding service is advanced IVR setup – callers can reach different departments through voice navigation or by dialing a different single number extension. These single numbers include, but are not limited to, customer service, billing support, technical support disputes sales, complaints, product, and marketing inquiry.
How Netherlands Toll Free Numbers Can Attract Customers?
The instant attraction for "toll free numbers" to potential customers has more power than you know. People know that they can call these numbers at no cost to them, which is an added plus. Therefore, people are more inclined to call and enquire about a business or service, which gives you the opportunity to convert them into customers and promote your brand.
Another benefit of Netherlands toll free numbers is that since you are paying for the calls instead of the caller, it gives the admirable impression that you are a company who cares about its potential customers by making the process a no-risk proposition. Getting toll-free numbers for your business is a great way to tell your customers you care.