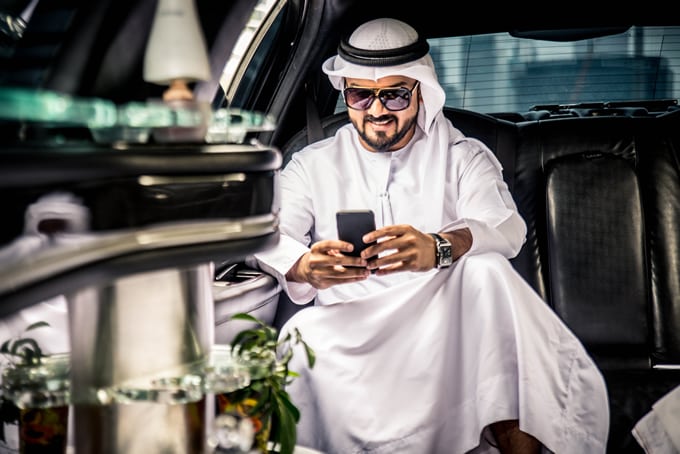 UAE Toll free numbers are an absolute must for any business who wishes to grow from a local business to a national or international business and in today's economy the broader the customer base the better. Many businesses and service providers wish to expand their operations throughout the UAE market and without a UAE Toll free number it is not readily apparent if you are dealing with a UAE business. It is entirely beneficial to any business to get UAE toll free numbers.
We Offer the Best UAE Toll Free Numbers
Having a UAE toll free number is an important part of business growth and development.
Expanding your service to areas outside your region opens you up to greater customer numbers and business growth. That is why it is so important to find a UAE toll free number service that can take you to that next level. Whether you choose to have an UAE toll free number, or a UAE local number that forwards to your 1800 service you will find that the increased exposure will give you an added boost to sales, and at the very least provide you with business credibility.
Get a UAE Toll Free Number
People feel more comfortable shopping locally. One option is to purchase a UAE local phone number or numbers and then have them forwarded to your 1800 number. Having a UAE local number that can be found in a local directory does have its benefits. It gives people a sense of assurance that they are dealing with a company that will understand and meet their needs. For example, when an American sees a European country code on a website or when a European sees an Australian country code the consumer begins to think about shipping costs, ability to respond to complaints or questions in real-time, and whether or not his or her money and personal information is "safe." Having a UAE local number gives the appearance of a local presence. Therefore, it may be worth it to invest in a local number that forwards to your business.
Many business owners wish to have local numbers for their international clients that can be forwarded to their business, as opposed to having an "800" number. If you have a business that is also operating in UAE having this option puts you in a much better position than using a "toll free" number as it enables you to be found in a UAE phone directory. The advantages to this are that you no longer have to rely solely on the web to be found by potential clients. They can pick up a UAE phone book and find your business.
UAE 800 Numbers Allow the People of UAE to Call Your Business Toll Free
Having this option allows you to have virtual space in any country or region of the globe. When you wish to expand your market into UAE, but do not want to dedicate the funds to creating actual office space, creating a virtual office is an appropriate alternative. When you work with a toll free forwarding company you are given a UAE phone code, a local number in a UAE region, and the ability to have these numbers forwarded at no cost to the client to your business lines wherever they maybe in the world. This can be very advantageous for a business trying to get a foothold in a foreign nation. The numbers are familiar to your potential clients so they hesitate less before using them.
Buying a Toll Free UAE Phone Number Will Allow People to Find Your Business in a UAE Phone Book
Most companies wish to have both an 800 number and a local number as this is what most consumers expect of a successful business these days. While your potential customers may still use the 800 number because it feels like they are getting something for free, they will still appreciate the fact that there is a "local presence" that will respond to their needs. Being able to pick up a UAE phone book and finding your company listed makes good marketing sense!
There are many ways of getting into a UAE phone directory and you certainly do not have to have a local number to accomplish this. However, it looks better if you do. You could have your 800 number listed in a UAE phone book, but again it doesn't have the same psychological benefit of being able to present what some would feel is a local presence. The whole point of getting 800 numbers in the first place is to attract customers that are outside your "range" or local sphere of influence. When individuals see virtual toll free numbers that look unfamiliar (every country has their own style of coding toll free numbers) they begin to question things like shipping costs, customer support, and even think about "security" do they want to give their financial information away to someone across the globe and outside the jurisdiction of their own law enforcement. When you "feel" local you are helping to provide your customers that added sense of security. By having a local number you are increasing your chances of getting new customers, regardless of your location.
Language Accommodations
While many Europeans speak English fluently, you will also want to consider having someone either fluent in the native language or someone who is from the region answering calls for your line if you can afford it. This will certainly help with showing your customers that you are a serious business that is responsible enough to handle their business.
Having a native-speaking person answer the phone (virtual or otherwise) is a good first step, even if they are somewhere else in the world. However, have you considered time-zone differences? How will you accommodate those callers in the UAE? If you do not also employ someone within that time zone, you will either have to minimize operational hours for your customers or learn to sleep less.
We also offer features like IVR with customized international time zones or just IVR systems that help route calls for customers. This can be very useful when potential clients are in different time zones than your place of business.
Our IVR options can be set up in accordance with the native time zone of the caller. This will allow your phone system to work flawlessly with local time zones of the callers whether in the UAE or in any other country around the world.