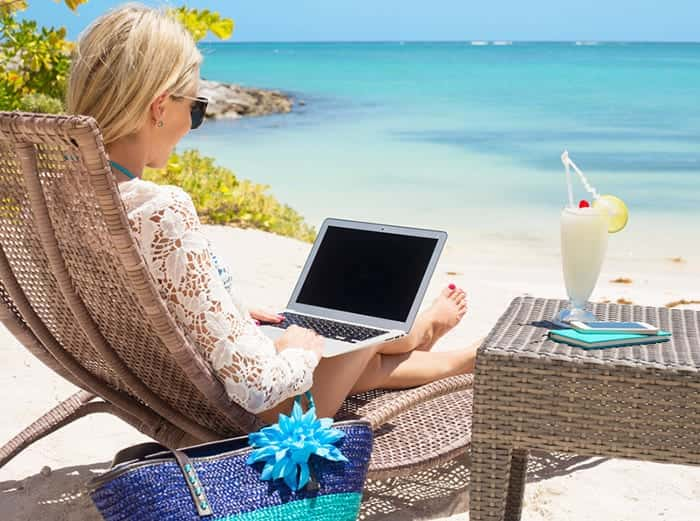 If your company does business with associates, clients, or potential customers in Venezuela, having a toll free number for Venezuela may be a smart move. These numbers allow you to communicate like a local, without needing to have a physical location there. Read on to learn more about how your company may be able to benefit from having a Venezuelan toll free phone number.
What Are Venezuela Toll Free Numbers?
Venezuela toll free numbers are phone numbers that begin with the code 0800. These phone numbers are routed over the internet, rather than through traditional phone lines. They operate like all other local and national numbers in Venezuela, however, because your number will be virtual, it means you can be physically located almost anywhere in the world.
How do Venezuela Toll Free Numbers Work?
Callers can reach your toll free number without being charged for the call. Rather, the cost of using a toll free number is paid by the subscriber. Toll free services can provide your business with a virtual presence in a foreign country and give potential customers in Venezuela a "free" way to contact your business.
Venezuela Toll Free Numbers for Your Business
Businesses can choose Venezuela phone numbers in any location to establish themselves as a local business within the country. With a huge selection of numbers for cities across Venezuela, including Caracas, Maracay, and Barquisimeto, you can set up a virtual office and appeal to customers in the location of your choice. A Venezuela phone number increases the likelihood that local callers will reach out to your business. This is because, in many instances, customers would prefer not to dial a foreign or long-distance phone number. A local or toll free number indicates that your business is located within the nation, and calling it will not come with additional fees.
Each Venezuela virtual virtual toll free number provided by Global Call Forwarding includes a suite of advanced features to customize your service to fit your specific business needs. The services we provide are dependable and continuously evolving with new features. Our customer support team is on hand 24/7 to help you configure your customized service. If your business is looking to expand globally, a Venezuela phone number is a valuable asset.
How to Get Venezuela Toll Free Numbers
If you are interested in purchasing a toll free number for Venezuela, you can do so easily on our website, www.GlobalCallForwarding.com. Using the order form, simply enter the necessary details for the number you wish to purchase. Choose a plan that fits your needs, and checkout. After purchase, your number will be activated shortly.
The Economy of Venezuela
Venezuela is located in northern South America. While the nation has experienced much instability and strife over the past few decades, there are still opportunities to offer services within the nation. A United States or Canadian business looking to expand in Venezuela can purchase a Venezuela phone number to market to customers cost-effectively. While economic issues are rampant in Venezuela, business opportunities exist for United States companies because the USA is Venezuela's #1 trade partner. Using a virtual number can be a smart way to expand carefully, without committing to being physically present in the nation.
Get a Venezuela Virtual Phone Number Today
There are many options for using your Venezuela virtual toll free number, particularly if you do business there. A toll free number can be an excellent option for growing your business in the Venezuelan markets, whether or not you actually have a physical presence in the country. For any inquiries or to sign up, please do not hesitate to call our customer service number at any time. Contact Global Call Forwarding to get a Venezuela virtual number today!