The use of virtual 800 phone numbers is a very effective business tool that not only allows a business owner to improve customer service offerings, but also helps to improve marketing efforts. Both businesses and customers reap the rewards of using virtual 800 phone numbers. A reliable and consistent means of communication is essential when doing business. The importance of a toll free number for a business has not diminished with advances in technology over the years. Regardless of the size, scope, or focus of a business, virtual 800 phone numbers help businesses to gain credibility, increase recognition, positively affect sales, and save money.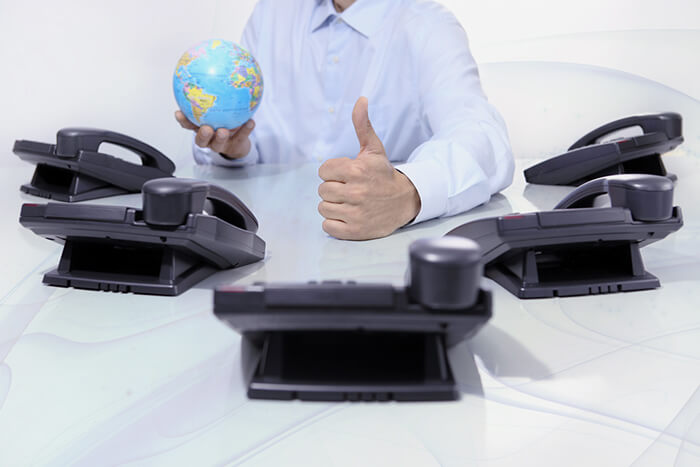 Benefits of Using Virtual Numbers
There are many advantages to using toll free 800 numbers for business, which include:
Improved customer satisfaction: 800 numbers make it easy to communicate any required information. The customer is able to call the company without having to incur any costs for the call. For small businesses and enterprises, 800 numbers also provide a great way to retain customers and to establish themselves as a stable and trustworthy company.
Easy to remember phone numbers: 800 numbers are often easier for people to remember, particularly if they are vanity toll free numbers. When a number is easier to remember, customers are more likely to call, which translates into increased sales.
Improved credibility: Some are under the impression that 800 numbers are only for large corporations. This is not the case. Any startup, small business, or other type of smaller-sized company can have a toll free number and benefit greatly from doing so.
Better portability: Once a company has virtual 800 phone numbers, the location of the company is not important. Even if a business relocates to another city, state, or even country, the move does not affect the way the customers can reach the company in any way. Calls can still be made and received worldwide with the use of virtual 800 phone numbers.
Feature-rich marketing tool: virtual 800 phone numbers allow businesses to create extensions that can be associated with marketing campaigns, such as billboards in a prominent location, print ads, or website ads to increase call volume, sales, and return on investment (ROI).
800 Numbers for Customer Service
Does your company need virtual 800 phone numbers? Think about the current position of your business and the current position of any competitors and ask yourself if you think virtual phone numbers would help to improve your sales and marketing efforts and/or improve your customer service offerings after sales are made.
Something to consider is how a toll free number would work within the daily operations of your business specifically. Will the toll free number be used as a primary number for customer service? Will the toll free number be used as a marketing tool? Or are there other ways in which the toll free number could be used within your company to better your management and operations overall?
Get Virtual 800 Phone Numbers from Global Call Forwarding
Once you have decided that virtual 800 phone numbers are, in fact, the best choice for your company's needs, you can contact Global Call Forwarding to sign up. Sign up is easy through www.globalcallforwarding.com and the process is streamlined and fast. There are many features to consider when setting up virtual 800 phone numbers through Global Call Forwarding that can enhance your offerings even further. You can set up call forwarding numbers to have calls made to your toll free number forwarded to a phone number of your choice. There are various voicemail set up options and ways to also add extensions to your service if you want a caller to be able to call and then reach a specific area or person within the company through the use of phone extensions.
Thinking about how virtual 800 phone numbers will best serve your company's needs and help support the growth and success of your company is important. Especially when planning to use them as a marketing tool, planning the campaign strategy, and timing of everything is essential to ensure the phone number is added to your website, business card, ads, and anywhere else that is necessary in a timely manner.
Global Call Forwarding has been in the business of offering global communication solutions, including virtual 800 phone numbers and local virtual phone numbers in over 150 countries worldwide for over two decades. When trusting a company to partner with, it is always best to confide in those with a steady reputation for devotion to clients, great customer service, and a superior product. Global Call Forwarding offers all of that and we are ready to partner with you in working toward furthering your success.