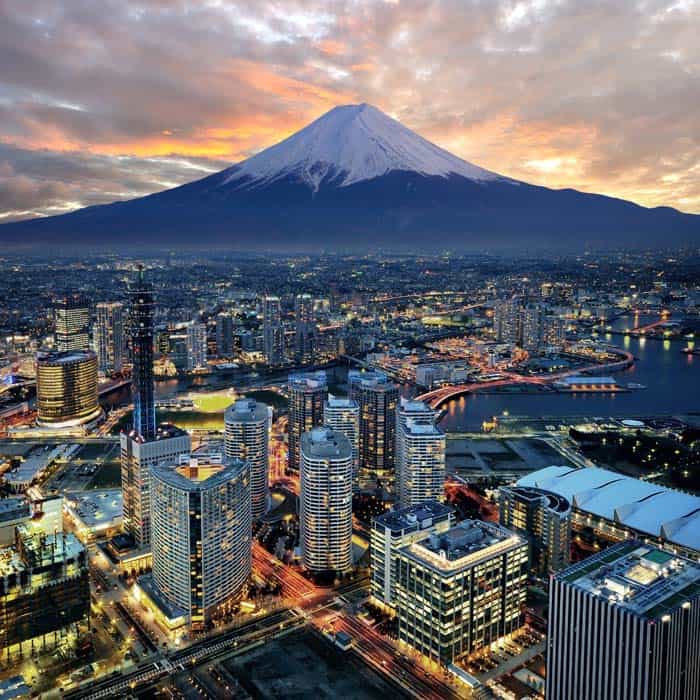 Japanese technology is world famous, and Japan is known across the globe for its technological development and infrastructure.
Although it is a small country, it is a major industrial hub in the world. Even after the devastating earthquake that shook Japan in the year 2011, the number of non-local companies in the country continues to increase. The number of newly founded foreign companies increased by 16% in the two years after the earthquake, according to the National Tax Agency,
There are several reasons why non-foreign corporations wish to expand in Japan. As most of the expats that live in Japan say, one of the main attractions for them to settle in the country is a feeling and a sense of safety. Especially women with children claim that they do not have to worry about safety. Public transportation like trains and subways facilitate easy access from one town to another. However, starting a business in Japan is easier said than done.
Starting up your own business is hard enough in your country; doing so in Japan with business customs, a different language, and the marketplace can be twice as hard. You will need to have a working level understanding of Japanese language, and will always be dependent on someone else if you do not. This can be a huge handicap to you as an entrepreneur.
However, do not let the many challenges come in the way of your dream to set up a business in Japan. With Japan virtual PBX systems, you can, not just set up but also run a successful business empire in Japan.
What is a Japan PBX System?
A Japan PBX system is an affordable, advanced phone system that is easy to use and accessible from anywhere. It uses an internet connection to keep your existing communication lines connected and can be used to forward calls, record calls, create greetings, set up conference calls, etc.
When you switch to a virtual phone system, you will be able to keep communications professional without having to comprise on reliability. For example, when a client or a customer dials your Japan virtual number, their call will be promptly received by an auto-attendant.
This greeting will state your business name, and list out commonly dialed departments and extension numbers that will help callers reach the right extension. You can also customize the greeting to match the hours of operation of your business. So, if a customer calls after business hours, you can flip the switch to play an after-hours message prompting your customer to leave a voice mail.
Why you should select a Japan Virtual PBX System
Easy-to-Use Advanced Features
Most service providers offer a number of advanced features such as multiple auto attendants, call recording, etc. This allows you not just to monitor, but also understand in greater detail the many ways you can cater to your client's needs and improve your business. Some providers also offer tools that can boost your employees' productivity.
Available Anywhere
It is easy to connect to the PBX system virtually from across the globe. Since the brain of the phone system is in the cloud, several locations can operate simultaneously on the same system. In fact, all your remote workers can be connected just like they were a cubicle away from each other.
Simple Installation
Installing and running a Japan virtual PBX system is no Herculean task. You do not need to be a rocket scientist to figure this one! Most providers will set this up for you while you can shift your focus to what matters most to your business set up.
Grows with Your Business
Japan Virtual PBX systems are the perfect solution for growing businesses. You can simply pay as you use. Subscribe to the exact number of employees that you currently have and add lines as your business grows.
Unified Caller Experience
Give your customers and clients the same experience across all of your business locations with the easy to use virtual Japan PBX systems. With 4-digit dialing between offices and facility to transfer calls between locations at the click of a button, you will be able to improve customer satisfaction.
Features of Japan Virtual PBX systems
Unlimited storage for voicemail boxes.
Call recording is also provided.
Multi-time zone router.
Voice Menu extension.
Availability of unlimited call queues and extension.
Current Business Outlook for the Japanese Economy
With a population of 127 million, Japan is the industrial hub of East Asia. Major cities in Japan like Tokyo, Sapporo, Osaka, Yokohama, and others make major contributions towards the development of the country. The economy of Japan is third largest in the world and is growing by the day. The GDP growth rate of Japan is 1.6% per annum and is on the rise.
Japan is also a major player in the world market and though setting up a firm in the country is shrouded in false stories, you can easily make desirable profits from the very first year and add about 30% to global profits from the third year.
So, what are you waiting for? Expand your business in Japan with the help of Japan Virtual PBX system and watch your business soar. Contact us today for details on how to subscribe to the service as well as exciting discounts.