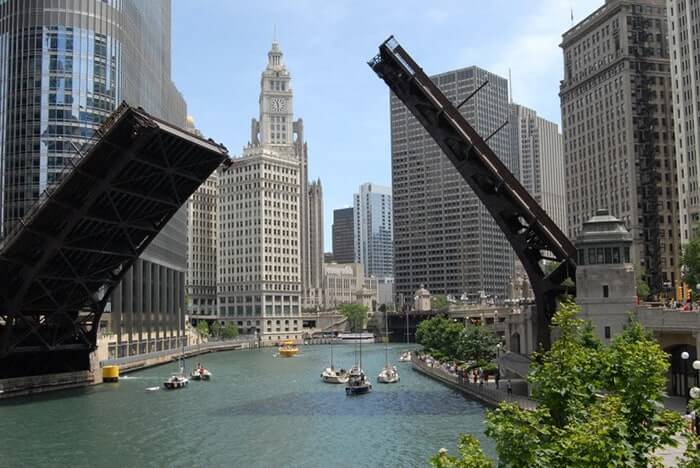 Also known as The Windy City, Chicago is the third-largest city in the United States with a population exceeding 2,720,000 residents. Chicago may not be as populated as New York City and Los Angeles, but the city still offers numerous opportunities for American and foreign entrepreneurs looking to grow their businesses.
Some of America's most famous and successful companies have established their headquarters in Chicago, including Kraft Foods and United Airlines. If you use Chicago virtual phone numbers, you can compete in Chicago's thriving market without the concerns of opening an office, relocating, paying rental fees or purchasing a building.
Get Virtual Phone Numbers in Chicago
Chicago locals have the advantage of buying more frequently because Chicago functions as a major city with a lower cost of living. The opportunities to find well-paying jobs and live with less expensive rent is common in Chicago. This contributes to a less stressful environment where consumers are able to earn, save, and invest in new purchases.
Chicago has been designed with the mental and physical health of residents in mind. Communities are conveniently located close to city parks for access to nature, while also encouraging families to be more active outdoors. Various events are also hosted outdoors in Chicago, providing residents with live entertainment that is affordable (and often free) for the public.
Commuting in Chicago is less stressful because of the infrastructural layout of the city. Getting to work, home, and running errands isn't time-consuming or confusing. Chicago natives also enjoy the freedom of no personal income tax. These benefits of daily life in Chicago show that residents value convenience. As a business operating from a distance, one of the best ways to accommodate potential customers in Chicago is by having Chicago virtual phone numbers. Using Chicago virtual phone numbers gives anyone with a Chicago area code the option to contact you quickly and without fees to learn more about your products and services.
Chicago Excels in Diverse Industries
There are more than 560,000 manufacturing jobs in Chicago, placing it as the third most in-demand city in the United States for manufacturing careers. The state of Illinois is also a prime location for businesses working within the agricultural industry. In fact, Illinois tops the list of US states for processed food sales, contributing $180 billion to the economy. This sector thrives because of the fertile farmlands in the region.
If your business is focused on agriculture, manufacturing or partnering with a company for exporting, use Chicago virtual phone numbers for convenient lines of communication throughout the process.
Chicago's tourism industry has seen record-breaking numbers with more than 54 million people visiting in 2016. Chicago is conveniently located near other cities with booming economies in America, including New York City, which is most easily accessible by flight. With the options to travel by train, plane, or car, tourists are often heading to Chicago from surrounding cities and states for business meetings, to revel in the nightlife scene, and to attend popular festivals. International travelers are also attracted to this famous city for its unique cultural offerings such as fine dining and unmistakable architecture.
Regardless of one's motivations for visiting Chicago, tourists will be in need of products and services while in the city. Give your business a competitive edge with Chicago virtual numbers.
Expanding a Business in Chicago with Chicago Virtual Phone Numbers
Community development has always been a prime focus of the city. Reaching the masses won't be difficult with Chicago virtual phone numbers because the communities of Chicago pride themselves on being close-knit and supportive of small businesses. The level of personal involvement between companies and individuals provides another opportunity for businesses to reach customers with word of mouth marketing.
Your Chicago virtual phone numbers can be added to your website and included as part of your marketing strategy. With Chicago virtual phone numbers, you can also hire Chicago natives. Considering the numerous prestigious universities in the region, well-educated workers in Chicago will be easy to find.
In Conclusion
Small business owners have much room to grow in Chicago. If you are an American business owner, you'll also have the advantage of easily traveling to Chicago if needed. As your business grows in the region, relocation to Chicago can be a smooth transition, especially if you have found much success with a virtual office.
With Chicago virtual phone numbers, you can position your business as a reputable local company regardless of your physical location. Connect your Chicago virtual numbers to your mobile device or home phone so you won't miss important calls and business connections. If you advertise online with Chicago virtual phone numbers, you'll see a favorable return on your investment.