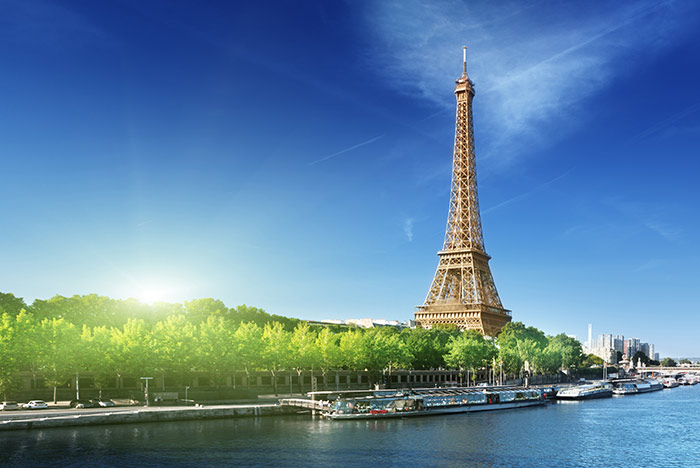 Do you want to take your business offshore to the French Market? By taking advantage of international call forwarding you can instantly expand your company to France by using French virtual phone numbers. French virtual phone numbers are easy to use because they are just like using any other phone, except you can forward phone calls to any of your existing phone lines such as mobile, landline, or even your desktop computer if that's what's most convenient for you.
Buy French Virtual Phone Numbers
As your business grows you can add more numbers or delete them whenever you like. Global Call Forwarding offers many French virtual phone numbers to choose from that will delight your French customers, since they won't have to waste money on long-distance calling. You can choose from toll free, mobile with optional SMS messaging, national, and geographic numbers for your French virtual phone numbers.
Having a presence in France with your French virtual phone numbers will help you connect with your customers in Paris, Lyon, Marseille, and other cities because you will be more accessible to them. French virtual phone numbers allow you to create a rapport with offshore clients without having to build a physical office in France. You will still be able to connect with them in your office, home, and even while traveling.
The Economy of France
The economy of France has one of the largest markets in the European Union, just behind Germany. They are thriving thanks to their successful industries in tourism, fashion, and chemicals. France is also ranked 4th in the Fortune 500 Global thanks to its 31 Fortune 500 companies, including L'Oreal, Air France, and Michelin.
The agriculture of France heavily relies on exports of wheat and animal or dairy products. The gourmet cheese of France and the superior wine products are heavily exported especially to the United States. These products come with a high price tag because of their fine quality. Though they are famous for wine and cheese exports, these aren't the only luxury goods that are exported from this posh country.
Renowned French fashion designers such as Chanel, Hermes, Dior, Saint Lauren, and Louis Vuitton have helped make France the number one fashion capital of the world. If your business is in fashion or textiles there is no doubt that you would want to have a hand in this top industry that continues to create innovative pieces that sets France in a league of their own in terms of garment production and style. The rest of the global fashion world often looks to France for future design trends.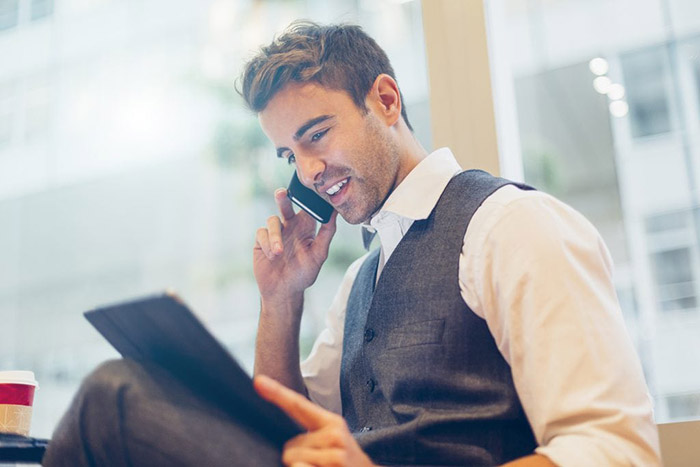 Starting A Business In France
Having French virtual phone numbers will keep you in contact with the 66.9 million people living in France and potentially investing or buying your products and services. France is a perfect place to take your business because of its generous tax credits which are very helpful for startups and small business. The French do not shy away from foreign businesses, in fact, 22,000 business in France are from foreign companies. This might be because there are no extra restrictions on foreign companies over local companies. The French government has even loosened the corporate tax to increase the competition for businesses.
Not only will your company have access to the population of 66 million people in France, but you will have the option of marketing to the entire European Union. That's an extra 500 million potential consumers for your business. France is the perfect choice to start a business in; even more so than other countries within the European Union because of their high-quality workforce and low startup costs. Expanding to France is especially simple once you have acquired French virtual phone numbers to put you in easy contact with your clients.
Get France Virtual Phone Numbers
Once you've done the initial studying on expanding your business to France, you will need a French virtual phone number to keep in constant contact with your new client base. Global Call Forwarding offers several helpful features that will keep your business flying ahead of the competition. Key features such as Fax to Email which allows your phone transmissions to become physical document copies, are great added benefits when you need to receive or send out contracts, receipts, and invoices.
When your business is in its off-hours you can have your French virtual phone numbers forwarded to your home phone or mobile phone. If you like to keep your business and personal lives separate, there is also an option to create a custom voicemail message. This allows your customers to leave a message with you at all times. The voicemail box is also set up to forward voicemail messages in an mp3 format to your email. This means you do not have to be in your office to check your voicemails – you can check them right from your mobile phone.
If you're ready to take the next step and bring your business to France, visit Global Call Forwarding to get set up for a free trial of French virtual phone numbers.