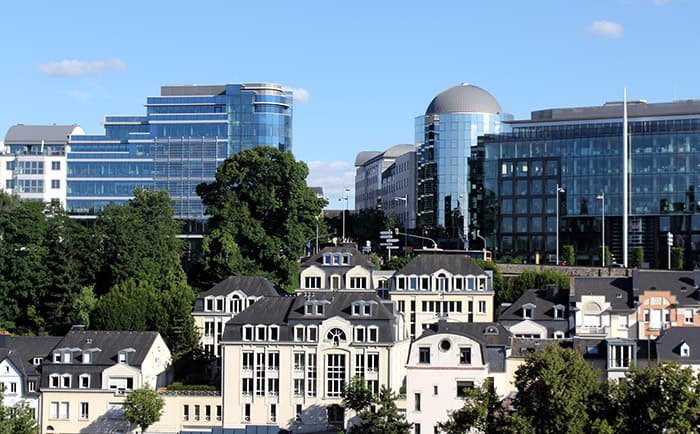 Get Luxembourg Virtual Phone Numbers
Luxembourg is located in Western Europe, bordering France, Belgium, and Germany. The country as a whole has roughly 590,000 people, with roughly one-fifth of the population living in its largest city, Luxembourg City, which is also one of the three capital cities of the European Union. While it may have one of the smallest populations in Europe (being such a small country), it has the largest growth rate of any country in Europe.
Some of the popular things to do in Luxembourg include going to the National Museum of Art and History, the Luxembourg American Cemetery Memorial, and seeing the Alzette River in Grund. If you want to leave the city and see more of the natural landscape, you can go to the Ardennes Mountains in the Eislek region. While this area contains lush forests and mountains, it is also home to several preserved castles from medieval times.
Luxembourg also has a developed economy with one of the world's highest GDPs per capita. This, combined with Luxembourg's strong growth makes it a ripe prospect for business opportunities. Within Luxembourg, you can visit historic sites such as the Grand Ducal Palace, Le Chemin de la Corniche, or the Notre Dame Cathedral. The country's rich cuisine is influenced by France and Germany, while it has also been enriched by Portuguese and Italian influences in recent years due to a large number of immigrants from those countries.
Business in Luxembourg
Luxembourg has one main international airport: the Luxembourg Airport, which handled over 2 million passengers in 2015. In addition, they recently updated their railroads and roads making the country's network much more efficient – which translates into a busier economy, and enables greater business opportunity. The corporate tax rate in Luxembourg lies at 30%, which is standard in the global context. The primary advantage of using Luxembourg virtual phone numbers is that you do not have to open a physical location within Luxembourg in order to penetrate its markets. Acquiring Luxembourg virtual phone numbers allows you to call local potential clients, who will see a local number on their phone. The value in this is that they will see you as a local, which facilitates trust, and ultimately leads to higher sales conversion rates, equating to higher profit margins for your business.
What are Luxembourg virtual phone numbers?
A Luxembourg phone number is a number you can buy from companies like Global Call Forwarding that allows you to call potential customers from a local number. For example, if you receive a call from a business in Luxembourg that is calling your Luxembourg phone number to inquire about your product, the call is automatically forwarded to your existing (non-local) number, thus you do not need to change your existing number to appear local.
Luxembourg virtual phone numbers can be forwarded to any existing cell phone, landline, or VoIP that you own. You can set up voicemails and customize ringtones to further legitimize your Luxembourg virtual phone numbers. If you want to call a local business, you can call using your Luxembourg numbers, giving you a local appearance.
Another benefit of Luxembourg virtual phone numbers is that it allows you to operate your business from anywhere in the world while maintaining a virtual presence in Luxembourg. Essentially, this allows you to tap in to the markets that exist in Luxembourg, from anywhere in the world, which enables you to scale your business in a cost-effective manner.
Business Climate in Luxembourg
Luxembourg's economy is driven by several lucrative industries including banking, steel, telecommunication, agriculture, tourism, and industrial. With such a wide range of industries, high growth, and such a prosperous population (ranked 2nd in the world behind Qatar), Luxembourg is a top prospect for business possibilities. Once you have Luxembourg virtual phone numbers, you can effectively tap in to the rich markets within Luxembourg and grow your business. Further, being so close to France, Germany, and Belgium, and being such a small country, you can effectively maintain access to broader markets beyond Luxembourg's borders.
To give a more concrete example of how your business can reap the benefits of Luxembourg virtual phone numbers, imagine your business is headquartered in Seattle, Washington and sells luxury accessories. With a population that boasts a high level of income and has one of the worlds' largest GDPs, Luxembourg represents an ideal market for your company. However, some distributors in Luxembourg may only want to deal with local businesses or businesses within the EU. Thus, a sales pitch call from your company in the US might be disregarded. However, with Luxembourg virtual phone numbers, you could approach them as a local business (or at least one that is in Europe), and improve your chances of converting them into a paying customer. This is one possible scenario that shows how your business can benefit from using Luxembourg virtual phone numbers. This strategy can be executed in almost every industry, B2B or B2C.