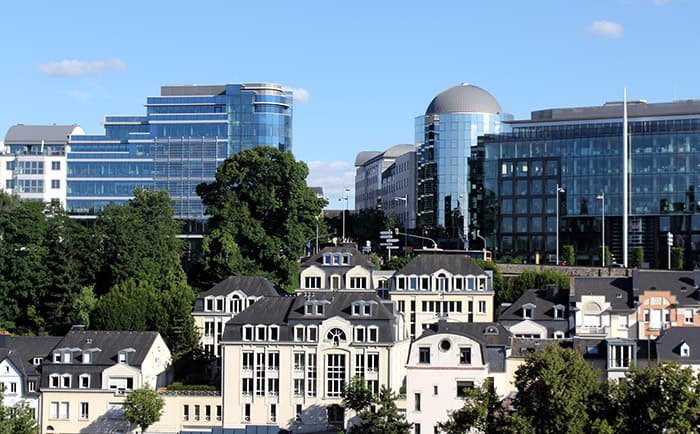 Luxembourg virtual phone numbers allow your business to operate anywhere globally while maintaining a virtual local presence in the country. You can tap into the local market without having a physical presence and scale your business in a cost-effective manner.
Before we look at why you should buy a Luxembourg phone number to grow your business, it's important to understand how Luxembourg virtual numbers work.
What is a Luxembourg Virtual Number?
Virtual phone numbers are business numbers you can buy from virtual phone service providers like Global Call Forwarding that allows you to make calls via the internet instead of traditional phone lines. This means that you can communicate with customers across geographical boundaries without worrying about paying high international calling rates, and you simply pay what your virtual phone number subscription entails.
Then, you use a recognizable local phone number to communicate with local customers. And route those calls to your headquarters, satellite office, or wherever in the world you need to answer the call. This is achieved with international call forwarding that comes along with a virtual phone number plan.
Luxembourg phone numbers can be forwarded to any existing cell phone, landline, or VoIP that you own. You can set up voicemails and customize ringtones to further legitimize your Luxembourg virtual phone numbers. If you want to call a local business, you can call with your Luxembourg numbers, giving your business a local appearance.
Types of Luxembourg Virtual Numbers
You can get different types of Luxembourg phone numbers for your business. Global Call Forwarding offers:
Luxembourg toll free numbers (800) — free to call from anywhere within the country.
National Luxembourg numbers — start with 20 and are reachable from the entire country.
Luxembourg Phone Number Format
The country code for Luxembourg is (+352). The Luxembourg phone number format includes the toll free or national code, and the 5-6-digit subscriber number:
The Luxembourg toll free number format is + 352 (800) xx-xxx.
The Luxembourg national number format is +352 (20) xx-xx-xx.
Service Features
An advanced suite of included and premium features to reliably power your business communications.
Hosted Call Recording
Time of Day Routing
IVR (Auto Attendant)
Local Ringback Tones
Simultaneous Ringing
Fax to Email
Rollover Minutes
Failover Forwarding
Virtual Voicemail
Outbound Calling
Sequential Forwarding
Black / White Lists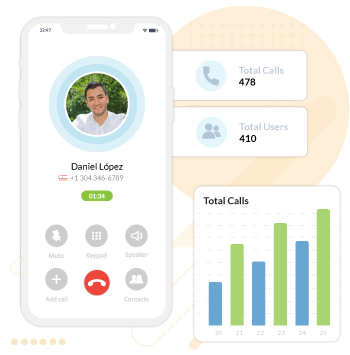 Benefits of Using a Luxembourg Number
Why should your business buy a Luxembourg phone number?
With a Luxembourg virtual number, you can:
Develop a local presence even if you are an international company
Gain access to the Luxembourg market
Communicate cost-effectively with local Luxemboourg customers
Attract a new customer base to purchase your products and services
Increase revenue and sales by entering a new market
Get access to cloud communication features for improved call management
Use your number for advertising locally
How Much Does a Luxembourg Virtual Number Cost?
Global Call Forwarding offers Luxembourg virtual numbers starting at $12.95 per month.
We offer five different virtual phone number plans that include monthly minutes plus an additional per-minute rate.
Try Global Call Forwarding Free for 15 Days
Experience the quality of our full service risk-free without any commitment.
Fast & Easy Setup • No Commitment.
How to Get a Luxembourg Phone Number?
You can buy a Luxembourg phone number from Global Call Forwarding in two ways:
To purchase your numbers online, follow these steps:
Visit our Pricing page.
Select your new number from the left dialog box.
Choose Luxembourg, type of number, prefix, and number available.
Then, enter the necessary information in the right dialog box to have your calls forwarded.
Note: You can forward calls to any location or VoIP/SIP system.
Click on View Rates and choose from our five different plans.
Add premium services, if desired. We offer Call Recording, Outbound Calling, Rollover Minutes, and an Inbound SMS plan.
Submit your order and wait for your service to be activated.
With Luxembourg VoIP numbers, you can enter this booming economy and increase your business' sales and global coverage. To learn more, speak with representatives today!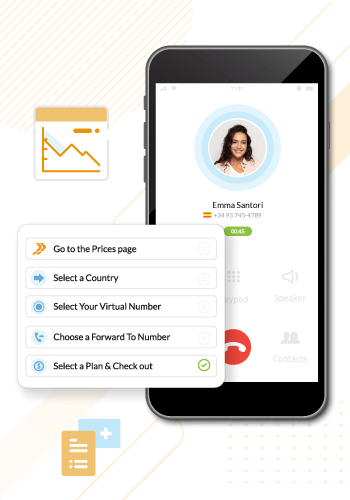 A Company You Can Trust
Experience unmatched expertise and support from leaders in the industry.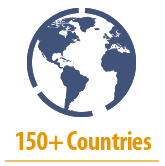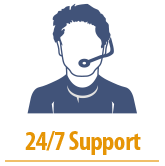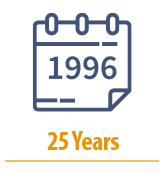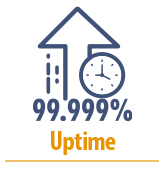 Phone numbers available across the globe.
Reach us via phone, chat, website, and email.
We've been in business since 1996.
Multiple layers of redundancy = Higher reliability.
Understanding the Luxembourg Business Scene
Luxembourg is located in Western Europe, bordering France, Belgium, and Germany. While it may have one of the smallest populations in Europe (being such a small country), it has the largest growth rate of any country in Europe. Luxembourg also has a developed economy with one of the world's highest GDPs per capita. This, combined with Luxembourg's strong growth, makes it a ripe prospect for business opportunities.
Some of the popular things to do in Luxembourg include going to the National Museum of Art and History, the Luxembourg American Cemetery Memorial, and seeing the Alzette River in Grund. If you want to leave the city and see more natural landscapes, you can go to the Ardennes Mountains in the Eislek region. While this area contains lush forests and mountains, it is also home to several preserved castles from medieval times.
You can visit historical sites within Luxembourg such as the Grand Ducal Palace, Le Chemin de la Corniche, or the Notre Dame Cathedral. France and Germany influence the country's rich cuisine. At the same time, it has also been enriched by Portuguese and Italian influences in recent years due to a large number of immigrants from those countries.
Popular Industries in Luxembourg
Luxembourg's economy is driven by several lucrative industries, including banking, steel, telecommunication, agriculture, tourism, and industrial. Luxembourg is a top prospect for business possibilities with such a wide range of industries, high growth, and such a prosperous population. Once you have Luxembourg virtual phone numbers, you can effectively tap into the rich markets within Luxembourg and grow your business. Further, being so close to France, Germany, and Belgium, and being such a small country, you can effectively maintain access to broader markets beyond Luxembourg's borders.
To give a more concrete example of how your business can reap the benefits of Luxembourg virtual phone numbers: Imagine your business is headquartered in Seattle, Washington, and sells luxury accessories. With a population that boasts a high level of income and has one of the worlds' largest GDPs, Luxembourg represents an ideal market for your company. However, some distributors in Luxembourg may only want to deal with local businesses or businesses within the EU. Thus, a sales pitch call from your company in the US might be disregarded. However, with Luxembourg virtual phone numbers, you could approach them as a local business (or at least one in Europe) and improve your chances of converting them into a paying customer. This is one possible scenario that shows how your business can benefit from using Luxembourg virtual phone numbers. This strategy can be executed in almost every industry, B2B or B2C.
Get a quote or sign up for Luxembourg phone numbers online today!
The Most Trusted Provider of Business Phone Numbers
Service quality and customer experience are our top priorities.
150+
Countries
Phone numbers available across the globe.
24/7
Support
Reach us via phone, chat, website, and email.
25+
Years
We've been in business since 1996.
99.999%
Uptime
Multiple layers of redundancy = Higher reliability.