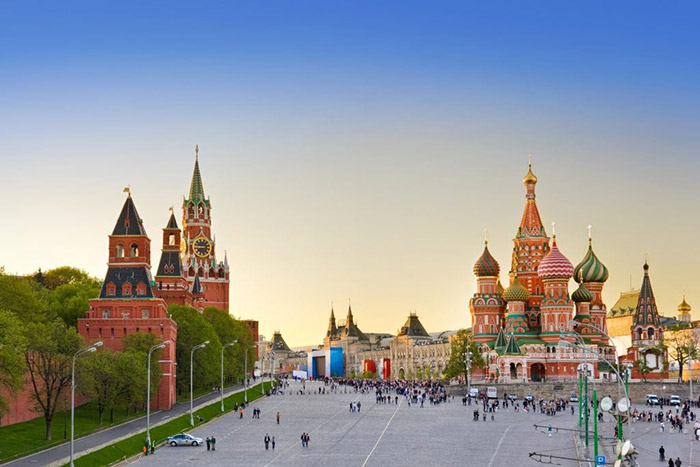 Russian virtual phone numbers don't require expensive hardware to function. Using cloud technology, virtual numbers can operate much like a traditional phone, allowing users to make and receive telephone calls and place calls on hold. With the boom of technology continuing to affect businesses of all sizes, the modern entrepreneur needs local and global connections. With Russian virtual phone numbers, international calls to your business can be sent to your personal cell phone or home phone.
Russia is the largest country in the world with a population exceeding 140 million residents. Using Russian virtual phone numbers will place your business in front of a vast consumer market, allowing your company to take advantage of the opportunities there.
Russia is a country of ethics where hard work and communication gains the respect of consumers and fellow businesses. The Russian GDP currently stands at 1.2 trillion dollars. With your Russian virtual phone numbers, you can create a loyal customer base by allowing the people of Russia to get to know you as a genuine business owner working to provide valuable service.
Advantages of Doing Business in Russia
The advantage of the 11 different time zones in Russia is the flexibility they provide to business owners. With a dedicated team working remotely, shifts can be assigned to speak with Russian customers at varying hours. A reported 7 million of the 140 million Russian residents do speak English, but they are generally found in the city of Moscow. Still, language barriers don't have to have a negative impact on your business. To prevent this, it's wise to build a team that speaks both English and Russian.
Russia also connects businesses to the desirable economies of both Asian and European countries. Since 1994, Russia has encouraged foreign business in the country through the Foreign Investment Advisory Council (FIAC). FIAC sought to make Russia much more promising for investors. Through their efforts, some of the best businesses in the world have built a presence in Russia.
Trade and travel businesses in Russia benefit from Russia's size and location. By the year 2000, trading in Russia totaled 44 billion dollars in imports and 105 billion dollars in exports. China, the Ukraine, and the United States are among the countries that are currently partnered with Russia for exporting. With various means of travel by water, land, and airplane, diverse countries can quickly and efficiently import and export goods from Russia.
Russia Welcomes Foreign Businesses
Russia's business culture is one of fairness. As a large country with a stable economy, competition in Russia is friendly and transparent.
Russian virtual phone numbers enable you to easily connect with other businesses to form valuable partnerships. Locals and business professionals in Russia place a great deal of value on equality and communication when conducting business.
Your company doesn't have to struggle to be acknowledged in Russia because businesses in the country are supportive of one another's mission. Luckily, you don't have to be based in Russia to show that your company is professional, knowledgeable, and fair. Use your distance to your advantage by networking from afar to establish yourself as a brand that can be trusted by Russian consumers and companies.
In Russia, much emphasis is placed on workplace harmony. Employees based in the country are generally very supportive of one another, eliminating hostile work environments and strengthening productivity. The bond shared between Russian workers encourages foreign businesses to become culturally aware when operating in the country. Speaking with workers using Russian virtual phone numbers helps entrepreneurs to begin honest conversations from abroad to avoid any miscommunications, while they get to understand the social nuances of the culture.
The Benefits of Russian Virtual Phone Numbers
Entrepreneurs are now going the extra mile to ensure customer satisfaction with the use of voice menus and call extensions meant to guide customers to specific solutions for their concerns. Virtual phone numbers come with these unique advantages due to the capabilities of the internet.
Russian virtual phone numbers are easy to set up, inexpensive, and flexible. Virtual lines are able to expand along with your small business. Depending on the calls you make and receive, the plan for your virtual line can be altered to accommodate call volume and specific changes as they arise.
In Conclusion
Businesses from around the world enjoy collaborating with Russia. Putting your best foot forward by being easily accessible at various hours is a necessity to meet the demands of Russia's educated consumers living in various time zones. With the proper marketing and transparent business operations, you can attract like-minded customers from various regions of Russia, Asia, and Europe.
Russian virtual phone numbers will entice Russian residents and international partners to contact your business in search of collaborations and services. Regardless of your industry, use your time to build genuine connections in this diverse country to see profits for many years to come.