The Difference Between Russian 0810 and 0800 numbers
The main difference between Russian 0810 and 0800 numbers is that 0810 numbers are older and come with lesser accessibility than 0800 numbers. Because of this reason, fewer and fewer Russian phone service providers sell 0810 numbers. 0800 numbers have greater accessibility, making it easier for your customers around Russia to call your business for free, whether from mobiles, payphones, or landlines.
0800 numbers are most useful to businesses who have customers all over Russia and want to make it easy and free for these customers to contact the business. Global Call Forwarding's Russia 0800 toll free numbers come with mobile accessibility as well, ensuring that your customers can reach you no matter where they are or what device they use to call.
Related: Understanding the Different Types of Telephone Numbers in Russia
How Much Does it Cost?
Our Russian toll free numbers start at $58.95 per month and are mobile-accessible. We offer five different phone number plans with included monthly minutes and an additional per-minute rate.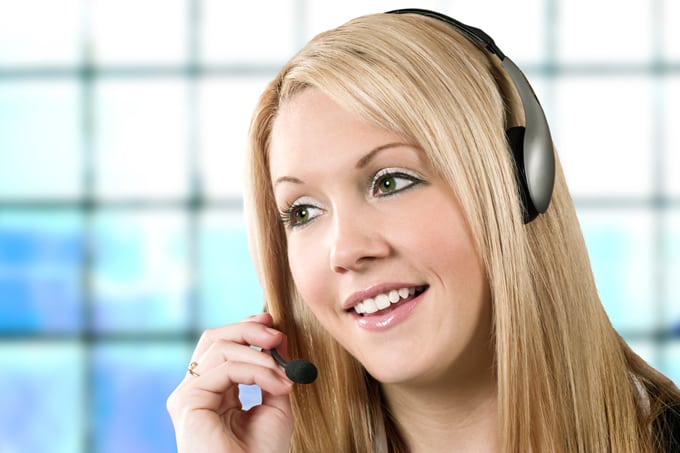 Benefits of Toll Free Russia Virtual Numbers for Your Business
Russia toll free numbers help to build trust between your business and your clients. They give evidence that you are considerate of their needs while giving your business the feeling of a local organization. Additionally, there are further advantages of using toll free numbers for your business:
Clients appreciate companies that have toll free numbers to communicate with.
A Russian virtual number can help you create a virtual presence in Russia.
Toll free Russia phone numbers make businesses more accessible than typical phone numbers.
Toll free numbers provide an excellent business approach that improves communication with clients in Russia.
How to Get a Toll Free Number for Your Business
To purchase a Russia toll free number, head to Global Call Forwarding's pricing page. Once there, you will see several drop-down menus on the homepage. There, you will enter the necessary information for the number you want to purchase. Next, you will enter your destination number, where calls will get forwarded to. Then, you will click on the link that says "View Rates & Try For Free." From there, you will select the plan that best fits your needs, choose any additional features, and proceed to checkout. After purchasing your number, it will be activated.
International commercial markets are more established and ready for commerce than ever before. Getting a Russia virtual number is essential for your business if you intend to increase your clientele and expand in new directions.
Toll free virtual numbers are easy to set up with Global Call Forwarding. You will also receive free 24/7 technical support from us in case you have any problems with your international call forwarding service.
More About Russia
Russia has extensive unexploited resources such as natural gas, oil, and minerals, making it a great potential market that companies should begin exploring. Along these lines, about 40% of the Russian government's revenue originates from gas and oil. Given its extensive natural resources, landmass, population that includes more than 140 million consumers, and acute infrastructure requirements, the country has a high potential market for many businesses. Because of these business needs, companies and individuals are ready to tap into new methods of working and running operations there.
Get a Toll Free Russia Phone Number for Your Business
Getting a Russia toll free number is easy, depending on the choice of your service provider. Toll free virtual phone numbers are affordable and one of the best solutions for corporate growth. This means you can conduct business with clients in Russia no matter where your business is physically located. Using toll free numbers can help businesses succeed in countless international markets. If your business is interested in expanding into Russia, consider the many opportunities that exist with toll free numbers.
Why Businesses Should Consider Using Toll Free Numbers
A telephone is an essential technological device required for effective business communication and for running a company efficiently. To attract new customers, the company should get a Russia toll free phone number.
Using a Russia toll free number will help your business to increase sales. Clients will gain confidence and prefer using your business' products or services since all their concerns are solved through a toll free phone number without them paying any call charges. When customers get free help from their concerns, they will most likely refer other customers to your business which will increase sales.
Another main benefit is that callers within Russia can make long-distance calls to your abroad business, at a local calling cost. People located in Russia can connect with far away businesses by using these numbers without network failure. This benefit enables businesses to manage their communications with their customers all along without disruptions.
When a company uses toll free numbers, it can track its progress by verifying on the number of calls made. In addition, Global Call Forwarding offers call recording to record phone calls at a small additional cost. The recordings and audio from the phone calls can then be replayed from the online control panel at the user's convenience.
Though this process, businesses can know the kind of image they depict to the public, which may also help to build their reputation. Also, many clients assume that a business that has a toll free number is a more established enterprise, and therefore it offers excellent products and services.
How Russia Toll Free Numbers Can Attract Customers?
The instant attraction for "toll free numbers" to potential customers has more power than you know. People know that they can call these numbers at no cost to them, which is an added plus. Therefore, people are more inclined to call and enquire about a business or service, which gives you the opportunity to convert them into customers and promote your brand.
Another benefit of Russia toll free numbers is that since you are paying for the calls instead of the caller, it gives the admirable impression that you are a company who cares about its potential customers by making the process a no-risk proposition. Getting toll-free numbers for your business is a great way to tell your customers you care.