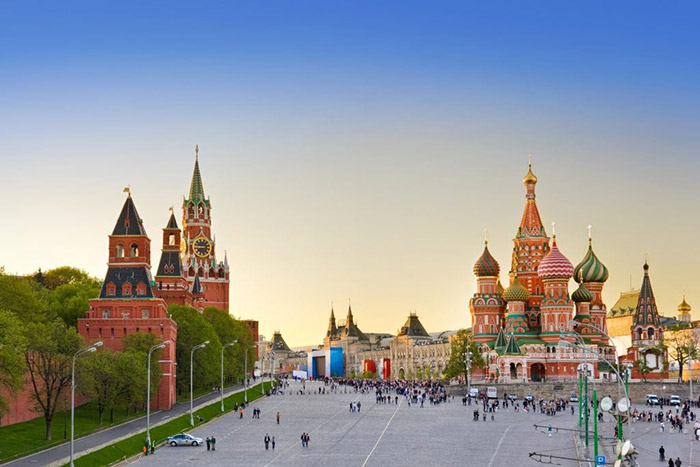 Global Call Forwarding provides toll free numbers as well as local toll free numbers in more than 150 countries around the world. Global Call Forwarding emphasizes quick activation of service, and we offer 24/7 technical support to our subscribers. For those in need of communicating with clients, business associates, or other enterprises in Russia, having Russian toll free numbers is essential. Read on to learn more about toll free virtual phone numbers for Russia and how they can benefit your business.
What Are Toll Free Russian Phone Numbers
Russian toll free numbers are toll free numbers that work within Russia. These are toll free numbers for Russia that allow callers to reach your business free of charge. They are especially useful as business phone numbers, enabling you to maintain a very professional image, demonstrating your business is established and successful.
How Russian Toll Free Numbers Work
Calling toll free Russian virtual numbers works as follows:
Step 1: A caller dials your toll free number.
Step 2: Global Call Forwarding automatically forwards the call to your destination number.
Step 3: You receive the call.
Benefits of Toll Free Russian Numbers for Your Business
If your business is interested in expanding into Russia, or if you have a significant number of clients in Russia, having a toll free number would be ideal. Benefits of a Russia toll free number include:
Creating a virtual presence in Russia instantly with a Russian toll free phone number.
Ensuring your customers, clients, and associates are able to reach your company cost-free.
Enhancing your company's professional image with a toll free virtual number.
Testing the Russian market to see if it is worthwhile for your business.
Having a business number to use with marketing campaigns.
How to Get Toll Free Russian Virtual Numbers
You can easily get toll free Russian phone numbers by purchasing through a provider such as Global Call Forwarding. Simply head to the home page and view the drop-down menus, front and center. From there, you will enter the country for the number you want to purchase (Russia), the number type (toll free), and then your destination number, which is where calls will forward to. Click View Rates and Try for Free, view the available plans, select any additional services you'd like, and proceed to checkout. From that point forward, your number will be available for use upon activation.
Russian Cities Toll Free Numbers Can be Used in
Global Call Forwarding sells Russian toll free numbers in 34 Russian cities and for mobile phones in Russia. Russian Cities with GCF Toll Free Numbers:
Arkhangelsk
Krasnodar
Omsk
Saratov
Ulyanovsk
Astrakhan
Krasnoyarsk
Orenburg
Surgut
Vladivostok
Belgorod
Lipetsk
Oryol
Tomsk
Volgograd
Chelyabinsk
Moscow
Perm
Tula
Voronezh
Izhevsk
Murmansk
Rostov On Don
Tver
Yaroslavl
Kaliningrad
Nizhny Novgorod
Ryazan
Tyumen
Yekaterinburg
Kazan
Novosibirsk
Samara
Ufa
Communicating in Russia
There are several benefits of having a toll free number for Russia. Foremost, they allow a company to emphasize a presence in a specific locality. In addition, landlines, mobile phones, payphones, fax transmissions, and people in other countries can reach you using a toll free number. Another benefit is that a Russian toll free number is an affordable option to communicate with clientele in Russia. Russia has a very large population, therefore, having Russian toll free numbers can be a very efficient means of communication with the Russian population.
Get a Russian Toll Free Number
If you would like to purchase a toll free number for Russia, head to Global Call Forwarding. In addition to toll free numbers, you will also have the option of purchasing Russian mobile and geographic numbers as well. If you have any questions or inquiries, feel free to contact us today.