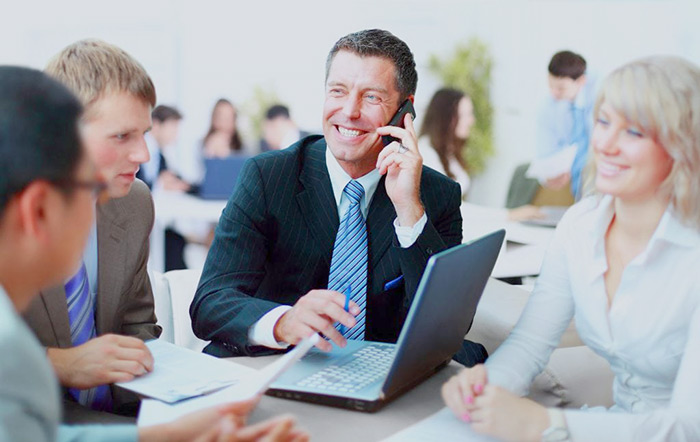 Most businesses that have started international operations know too well that sustaining its growth in a foreign country isn't easy. Miami is a very attractive city for businesses, and the city, as well as the entire South Florida area continue to grow at a rapid rate, drawing in hundreds of national and international businesses yearly. With a gorgeous setting, an amazing climate, and a myriad of entertainment options, this world class city is a top-choice for any company wanting to take advantage of the economic prosperity. Enhance your busines with Miami Dade Virtual Phone Systems.
If, however, you have business interests in Miami, Florida you are most likely to marvel at its golden telephony system with reasonable call rates that don't unnecessarily erode your bottom line. This has been made possible largely due to the introduction of Miami Dade virtual phone systems that enable businesses to establish a local presence instantly without even needing to have an actual office.
Why select Miami Dade virtual phone systems?
When you set up shop in Florida, a Miami Dade virtual phone number connects you with the rest of the world without having to burn a hole in your pocket. Moreover, it comes with a host of some extraordinary features like smart-call forwarding that enables you to route all calls from Miami to your home phone, office, PBX, or mobile. This is in addition to faxes and voicemails that are convertible to email.
You can go on adding and deleting numbers as you wish without having to bind yourself to any long-term arrangement. Just select a number from any service provider's online database and get it activated in just 60 seconds flat! A local Miami number allows all of your customers based in Miami and the surrounding area to get in touch with you no matter where you are in the world, at local call costs. Typically, these numbers come with 305 or 786 prefixes.
By using Miami Dade virtual phone systems, you acquire a unique selling point for new clients and also enhance your relationship with your existing customers in Florida. The benefit is crystal clear communication, while making customers feel that you're very much in Miami when you may be somewhere else in the country or the world altogether. Communication on your terms, with full accessibility.
Since Miami is the world's capitals for holiday cruises and home to numerous largest cruise liner operators in the US, it's also an extremely wealthy city and is known for its international banking system. It's also close to South America and is home to numerous multinationals while also being one of the most cosmopolitan cities in America.
So if you're in the business of tourism, real estate or finance, a presence in Miami Dade is entirely essential.
Features of a virtual phone systems
These phone systems operate by way of toll free numbers that allow customers to make calls both locally and internationally at no cost at all. They can reach you 24×7. This undoubtedly enhances a commercial entity's advertising and marketing efforts while boosting its virtual existence to increase sales.
Virtual phone systems work in tandem with your company's existing telephony system. This is irrespective of whether your company operates from home or is a giant multinational with its own sprawling VoIP network. All that is required to hook up your virtual phone numbers is your existing phone line. You get to readily connect with your customers, existing & prospective instantly in minutes.
Once you have multiple Miami Dade international virtual phone numbers, particularly toll free ones, you automatically send the message that you are present in the country even if you aren't.
Such toll free numbers are available in over one hundred countries with calls being answerable either in Miami Dade or being seamlessly switched to an alternative destination through an online call management platform.
Ever since they became available, international virtual phone numbers have allowed global businesses and international call centers to operate in multiple countries easily and cost-effectively.
The popularity of Miami Dade virtual phone systems has been steadily growing. This has been mainly because of fixed and even reduced operational telecom costs, line infrastructure that has been flexibly scaled down and increased instant resilience. Moreover, they make it possible to connect your company's own PBX to any public network through the Internet. This makes it possible for your business to extract the maximum value from its existing telephonic equipment and to also enjoy the super benefits of a greatly efficient, powerful, and unified communication system.
The other benefits of virtual telephone systems are of no less significance either. There are end-to-end voice services, customized programs for business reporting that enable usage monitoring and enhanced cost efficiency in an accurate and timely manner.
So if you're looking to set up shop in Miami without actually being there, here's a golden chance to make it a reality.