Do you work as part of the marketing department for an international finance bank? Whether you're employed by a national finance company or corporation bank, boosting sales through optimized advertising is key. 
In this guide, however, we won't be talking about the typical ways of increasing the number of leads through having a well-honed sales team. Nor will we cover the in's and out's of crafting clever advertising that gets results. Instead, we will take a look at a relatively simple concept: how virtual phone numbers can impact the success of your international finance bank. 
How Virtual Phone Numbers can be Beneficial for your International Finance Bank
Virtual phone numbers have been evolving with the latest developments of telecom and modern computing. Thanks to their enhanced functionality over traditional communication solutions by phone, virtual phone numbers can greatly benefit your international finance bank.
Broad Access
While we live in a modern era of telecommunication, not every caller can reach your international finance company. By accommodating every customer regardless of their ability to communicate from outside of their country by phone, you exponentiate your sales results. 
The best way to remove barriers of communication is by incorporating virtual phone numbers in your business model. Virtual phone numbers enable callers to call your international finance bank without incurring long distance fees and service blockages – two factors that can influence how likely a customer is to transact with you.
Professionalism
Businesses that deal within finance can't afford to appear out-of-step with technology – particularly if your competitors are dedicated to appearing more professional. By using toll free phone numbers, your international finance bank gains two advantages of professionalism: First, your organization pays for each call made to the number. Second, numbers with a toll free prefix immediately impart a professional aesthetic that customers associate with high-volume professional enterprises. 
Selecting Your Target Markets
Being able to directly call your leads and prospects with outbound calling is a pivotal sales strategy. However, you're probably aware that broad cold-calling campaigns can bring less-than-stellar results. The secret lies in narrowing the scope of your intended target market by appealing directly to your potential customer. How? With local access numbers from Global Call Forwarding. 
Global Call Forwarding offers virtual phone numbers in over 140+ countries around the world, with innumerable cities and regions included. This means that your international finance bank can target hyper-specific target markets with virtual phone numbers that have the same country/area codes customers are familiar with. This aids in the localization process, particularly when your customer base may only want to do business with domestic entities – or organizations that they perceive as "local." 
Virtual Offices
The days of having multiple branch offices spread out around the world are no longer necessary. Thanks to the advent of "virtual offices," customers simply aren't required to handle their business in-person. Virtual offices are simply a method of approximating the same level of service that a brick & mortar location offers by leveraging Internet-based technologies. 
This is especially true for big-name corporation banks and national finance corporations. Customers that want to open up accounts and get loans at these institutions can do so without stepping foot inside a brick & mortar location. Of course, speaking to your international finance bank's representatives directly over the phone is still an important part of doing business. And virtual phone numbers are the key to driving sales and taking care of customer concerns, all in one solution.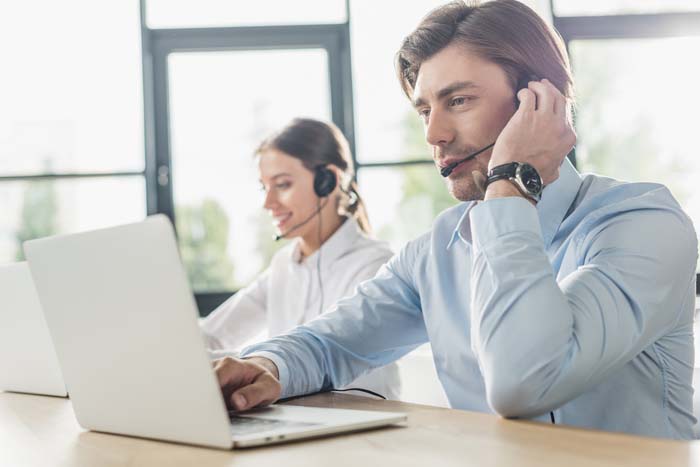 The Best Virtual Phone Numbers for your International Finance Bank
As you're probably wondering, what makes Global Call Forwarding such a great service provider for international finances banks? Especially when there are literally hundreds of companies offering what appears to be the same basic service, Global Call Forwarding sets its service apart with top-tier features and add-ons. These include:
Extensive Experience

: For more than two decades, Global Call Forwarding has provided enterprise-level, startups, and SMBs with the best in telecommunication.

Instant Access:

When it comes to sales, the best strategy is immediacy. Thankfully, working with Global Call Forwarding enables your business to start using virtual phone numbers quickly.

The subscription process only takes a few minutes to select a business phone number for your international finance bank.