Seaside Resorts, Famous Musicians, Beloved Sports Teams, and More.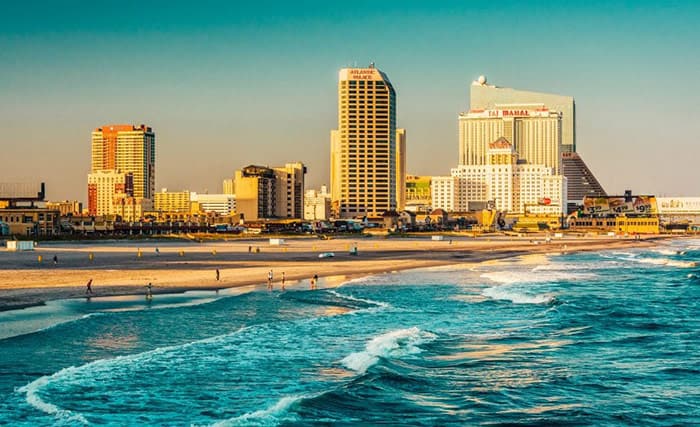 New Jersey often gets a bad rap and seems to be the punchline of many jokes. However, the state is actually a lovely and prosperous place to live in. Many states in the Mid-Atlantic boast high median incomes and New Jersey is no exception. It is one of the wealthiest cities, with some of the highest education rates, cleanest beaches, and picturesque state parks. On the Jersey Shore, you will find multiple seaside resorts and casinos, including the infamous Atlantic City.
New Jersey has also been home to many well-known musicians and actors and sports teams. The popular crooner, Frank Sinatra was born in Hoboken. Bruce Springsteen and Jon Bon Jovi are also native-born, and have several rock-and-roll hits about living in New Jersey, including "Livin On A Prayer" and "Born to Run." Dionne Warwick, her cousin Whitney Houston, and the hip-hop trailblazers, Naughty by Nature, were all raised in the neighborhood of East Orange. Incredible acting legends Meryl Streep and Nathan Lane are also among the famous list of New Jerseyans. New Jersey also houses the New Jersey Devils, the New York Red Bulls, and both the New York Jets and New York Giants.
Here is a list of New Jersey Area codes.
201
551
609
640
732
848
856
862
908