404 Area Code – Atlanta: The History
The 404 area code covers a few counties in the state of Georgia, including Clayton, DeKalb, and Fulton. Primarily, this prefix is associated with Atlanta, which has a population of about 472,500. Not only that, it covers some of Atlanta's well-known suburbs as well.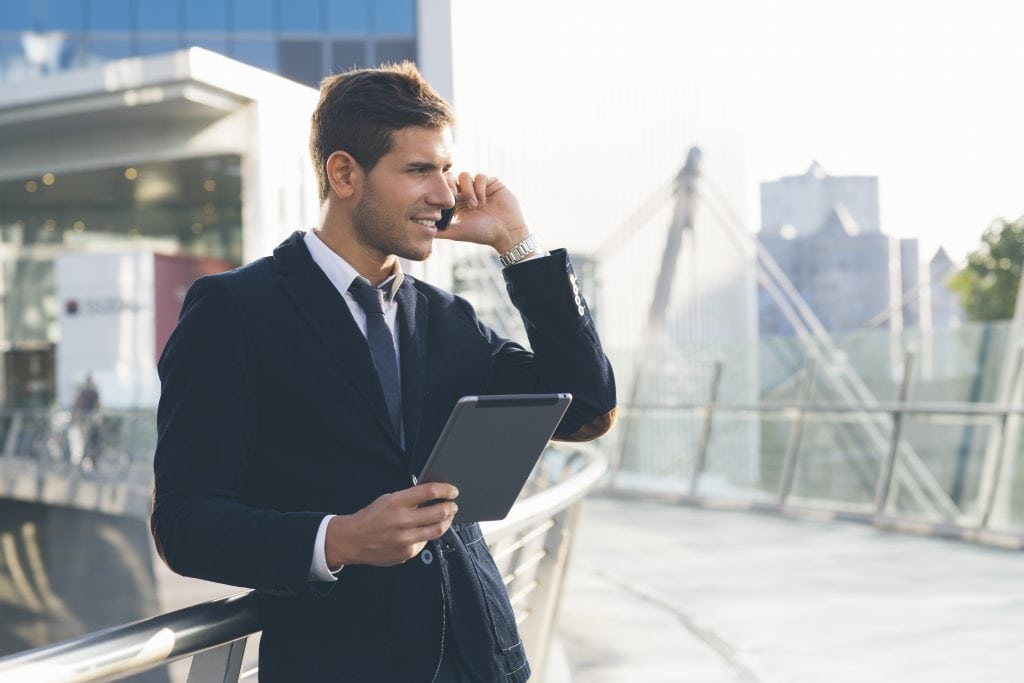 The 404 area code was first brought into service in the year 1947 as one of the original service plan areas in the United States. As an "enclave" code, 404 is surrounded by the prefix 770, which is in service with other Atlanta suburbs. 404 and 770 are currently both overlaid by common prefixes 678 and 470.
Originally 404 covered the state of Georgia as a whole. In 1954, however, the southern part of Georgia split off into its own section with the new code of 912. It remained this way for a number of years, until the 1980's, when the population continued to grow. The overall supply of phone numbers was slowing down, and the state needed a solution. By the year 1992, most of the 404 area outside of Atlanta was changed over to 706. However, because of the many customer complaints that followed, the BellSouth company had to return the numbers back to their original state. The new boundary was then replanned to accommodate those individuals.
In the 1990's, it became clear that a long-term solution was needed because of Atlanta's rapidly growing population. Not only that, more and more individuals were coming to use cell phones and pager numbers. As a result, the prefix 678 was added. Then only two years later, a new prefix needed to be used. In September 2001, 470 became the fourth area code to be assigned to the population. Since ten-digit dialing became mandatory, users were allowed to choose their area code when signing up for a new service.
404 Area Code – Atlanta, Georgia Businesses
Today, businesses seek the 404 area code for its level of accessibility. It is home to some of the top major corporations in the country. For instance, the world's busiest airport, the Hartsfield-Jackson Atlanta International Airport, is located in that vicinity. The 404 telephone prefix is also home to the headquarters of the Coca-Cola Company, AT&T, The Home Depot, UPS, and Delta Airlines. These organizations have all chosen Atlanta, Georgia as their home headquarters, bringing in billions of dollars to the economy every year.
Did you know that Atlanta has one of the highest concentrations of Fortune 500 companies in the United States? This includes industries in technology, manufacturing, retail, finance, and more. Television stations TNT and the Cartoon Network were also founded in the 404 area code. Additionally, the Centers for Disease Control and Prevention, a federal agency, employs thousands of individuals in Atlanta.
Because of its general low cost of living, great options for public transportation, and diverse population, many agree that Atlanta, Georgia is an excellent city to start or grow a company. If all of these benefits seem right for your organization, investing in a 404 area code might be exactly what you need to simplify company operations.
404 Area Code – Atlanta: Get Yours Today
In the early 2000s, Atlanta's population grew substantially; by over 20%, making it the quickest growing urban area in the United States. This is just one of the reasons why the city needed to add prefixes to the original 404 area code.
Entrepreneurs can utilize the 404 area code in a number of ways for their business model, even if they don't reside in the city. One of the key advantages is the ability to reach new markets. When Georgia residents see that you have a 404 area code on your website or on a city billboard, they view your company as a local one. Sometimes this is preferable to a more "corporate" business that uses a toll free 1-800 line. Using this method of marketing allows you to gain new clients at a much faster pace.
Gain control over your business' incoming and outgoing calls with a 404 Atlanta number. Any phone number you choose can be managed remotely through an online dashboard. This means that your team members can work from any city, state, or country in the world while speaking with your connections in Atlanta. Since the phone number is virtual, it's also a cost-effective way for team members to call each other, especially when traveling internationally. So you can still stay connected, even in a busy airport or coffee shop!
Right now is the best time for your company to gain a stable reputation in the Atlanta area and increase your client base. It is Global Call Forwarding's mission to make your company's communications more efficient and streamlined than ever. Give us a call today to get your number with a 404 area code for Atlanta, Georgia as well as other United States local prefixes.