Examining needs against options is the first step in deciding what will work best for your business. Global Call Forwarding is a leading virtual number provider for businesses worldwide. With so many different number types, including virtual toll free numbers, local phone numbers, Universal International Freephone Numbers (UIFN), and mobile numbers, selecting what will work best usually comes down to meeting company needs.
What is a Virtual Phone Number?
Customers can buy virtual phone numbers as an alternative to traditional phone lines. Virtual numbers operate entirely over the internet, instead of through physical landlines. Managers often choose virtual phone numbers because they are not directly tied to a specific phone device or a hardwired line. A virtual phone number removes all of the physical limitations of traditional phone lines.
A business owner can manage virtual numbers and features via an online control panel. Therefore, a business owner can select and modify phone numbers to have calls forwarded to. If your business has a variety of locations, this can be quite convenient. Also, if you are on the go and don't want to miss important phone calls, virtual phone numbers allow you to ensure calls are received wherever it's most convenient for you.
There are a variety of number types when it comes to virtual phone numbers. These include local, mobile, UIFN, and ITFS numbers.
Toll Free Numbers
Business owners pay for calls made to toll free numbers. Toll free prefixes include 800, 888, 877, 866, and 855, though 800 is the original prefix and still the most in-demand. A business owner may choose to have calls made to virtual toll free numbers forwarded to a call center, landline, or mobile line. Research indicates toll free numbers are an indicator of a stable, trustworthy business. Therefore, customers see value in a business that cares enough about its customers to offer this type of phone number. This type of phone number works great for larger companies operating in multiple geographic locations. Smaller, more local businesses are often better off buying a local phone number.
Geographic-Location Specific Phone Numbers
Geographic-location specific virtual phone numbers are excellent for companies aiming to establish a local presence. Particularly for businesses who are newly entering a market, investing in a virtual phone number that is local to that area helps to establish a local presence. Business owners wanting to expand to other countries can buy local virtual phone numbers to establish rapport in those areas. A business owner can then start to build relationships with potential customers in the new market.
A business owner modifies the phone number where calls are forwarded based on the needs of the company. As a result, a business owner doesn't have to set foot in a country to expand the business or to receive calls there.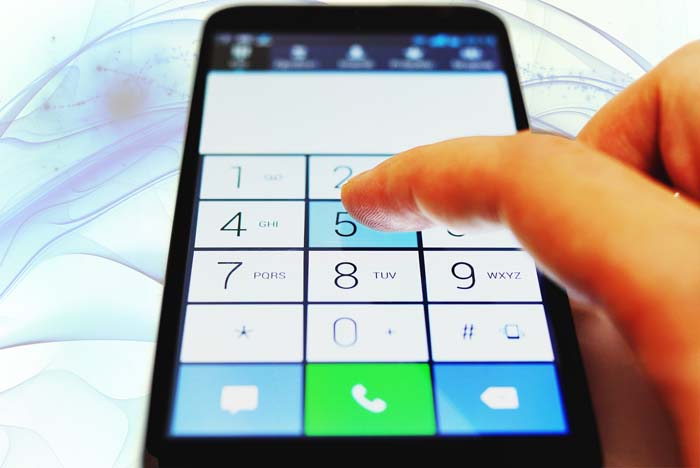 UIFN
A business owner may select Universal International Freephone Numbers (UIFN), also known as Universal Toll Free Numbers, because of the value they offer. UIFN's can be dialed from many different countries, in contrast to traditional toll free numbers, which can typically be dialed within a country.
Mobile Numbers
Business owners use mobile phone numbers because they are highly versatile. They are easily dialed from any communication line. Customers can easily dial a mobile phone number from other countries. Furthermore, the only restriction to be found is that fax transmissions cannot be received through mobile number types.
In Closing
There are many different phone number types. The parts of a phone number are often a tip in determining what type of number it is. Global Call Forwarding aims to offer solutions for all types of communication needs. If you are evaluating your business needs and need help in learning more about number types and what type of solution will work best for you and/or your business, Global Call Forwarding customer service agents are available around the clock to walk through the process with you. Contact us today to learn more!