Looking to upgrade your legacy phone system and customize it to fit your exact needs? With an open-source PBX solution, you can design a communication system made for your business. Here's a list of the 6 best open-source PBX solutions, so you know where to start looking.
Choosing the Right Open-Source PBX Solution
Open-source PBX is a free phone system available to the public under a General Public License (GPL). Your IT team can use this software, pair it with the desired phone service, and create a custom private telephone exchange.
With this flexible and highly customizable option, businesses can combine SIP trunking with open-source PBX software to convert their computers into business phones and phone systems.

Open-Source PBX Solutions: Top Features to Look for
While each provider offers its own suite of PBX features, here is what most open-source PBX solutions offer:
Call forwarding
Advanced call routing
Call waiting and transfer
Interactive voice response (IVR) / Auto-attendant
Automatic call distribution (ACD)
Direct inward dialing (DID numbers)
Phone number management
Voice messages (welcome, greeting, hold, voicemail, etc)
Voicemail
Phone extensions
Call recording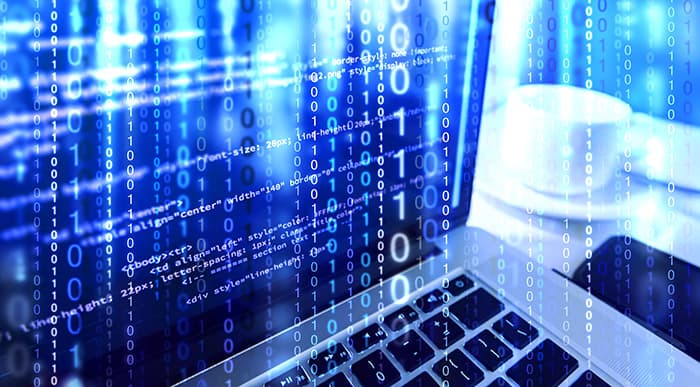 6 Best Open-Source PBX Solutions
Here we list the 6 best open-source PBX solutions with information about their PBX software and features, so you can make an informed decision when finding a PBX provider:
Asterisk
SIP Foundry
FreePBX
3CX
FreeSWITCH
OpenPBX by Voicetronix
1. Asterisk
Asterisk is considered the OG for open-source VoIP and PBX solutions, and it is the gold standard that other PBX solutions aim to achieve in their products. Due to its popularity and reputation, Asterisk is the leading open-source telephony platform that comes equipped with advanced features and services.
Asterisk's PBX software comes packed with standard PBX features such as IVR, ACD, conference calling, and voicemail. With this software, you can convert any computer into a business communication server.
Asterisk also provides live classes, online training, and a manual to help make training and onboarding easier.
2. SIPFoundry (sipXecs)
SIPFoundry is one of Asterisk's top competitors and offers many of the solutions that Asterisk does. Like Asterisk, SIPFoundry offers voice, video, conferencing, and messaging, all in one place. They also offer a mobile client for convenience.
While the tool is free, SIPFoundry offers paid professional assistance to businesses and developers to help them create a solution that works best for them. A dedicated support team like this can assist businesses in building their unique phone system.
3. FreePBX
With FreePBX Distro, you can quickly install and configure your Asterisk-based open-source PBX system. The FreePBX software comes with features and integrations and is compatible with most commercially available hardware. And the software is tested and maintained by Sangoma's Quality Assurance to ensure high quality and security.
They provide instructions and their own FreePBX wiki for guidance and support. Additionally, they run a community of blogs, forums, and events so that developers and users can get help when needed.
4. 3CX
3CX is another open-source PBX software based on the SIP standard. This solution lets users use extensions to make calls via PSTN lines and VoIP services. 3CX offers a GUI that is easy to understand and install on Windows-based machines. They also provide iOS and Android mobile clients and Windows and MAC softphones to increase phone system flexibility. Additionally, with their WebRTC adoption, your teams can use this software for web conferencing as well.
5. FreeSWITCH
Originally based on the Asterisk platform, FreeSWITCH's open-source PBX platform offers cross-platform support, scalability, and flexibility. FreeSWITCH uses freely available software libraries to operate and manage necessary functions for your PBX. Additionally, it supports SIP, H.323, and WebRTC as well as provides voice and calling features to help your business build its own UC suite.
6. OpenPBX by Voicetronix
Voicetronix, a telecom company, offers both communication hardware and open-source PBX software (OpenPBX) that comes equipped with an extensive suite of features. This do-it-yourself PBX application has a web-based user interface and GUI that makes for quick and easy configuration. It also has basic CRM built within the platform, so your business does not need an additional CRM solution.
Get PBX Solutions from Global Call Forwarding
While Global Call Forwarding offers a cloud PBX solution, we also provide VoIP and SIP trunking services that you can bring into your open-source PBX system. We have helped many customers and businesses switch to a cloud phone system by providing the right phone service that integrates with their existing business phone setup. Want to learn more? Speak with our experts today at +1 (561) 908-6171 or chat with us online!