Many network infrastructure professionals wonder if the PSTN is still relevant in 2022.
Some modern organizations have already replaced the PSTN altogether with alternative IP-based solutions. This is known as a PSTN replacement. The service has major benefits, including:
But what exactly is the PSTN and how can replacing it help your business?
What Is the PSTN (Public Switched Telephone Network)?
Before diving into PSTN replacement services and how these solutions work, it's important to understand what the PSTN is and its purpose past 2022.
PSTN stands for 'Public Switched Telephone Network.' It is essentially an aggregate of the world's circuit-switched telephone networks. The PSTN is based on outdated infrastructure that is mostly being replaced globally.
These copper-based networks around the world are operated by national, regional, and local carriers.
Phasing out the PSTN by 2025
Analysts believe that Europe will have completely replaced the PSTN by 2025. As cloud communications solutions become more cost-effective, reliable, and scalable, the rest of the world is soon to follow suit and replace the PSTN.
To prepare for when public telecom networks become obsolete, modern telecom companies have started helping businesses migrate their voice communications to the cloud.
What Is a PSTN Replacement Service?
A PSTN replacement essentially provides reliable cloud calling for a specific country or region.
A full PSTN replacement service should include the following:
Inbound and outbound calling.

Local, mobile, toll-free, and national number availability.

Localized caller ID and number masking for outbound calls.

Access to emergency services such as 911.

Access to in-country toll-free numbers.

Number portability.

DTMF signaling
Global businesses may use a PSTN replacement service or global telephony provider to consolidate their international phone numbers and voice infrastructure into one easy-to-manage portal. This allows them to buy local phone numbers in multiple countries without having to manage contracts with more than one local operator.
Not all features like E911 and DTF are available through most providers.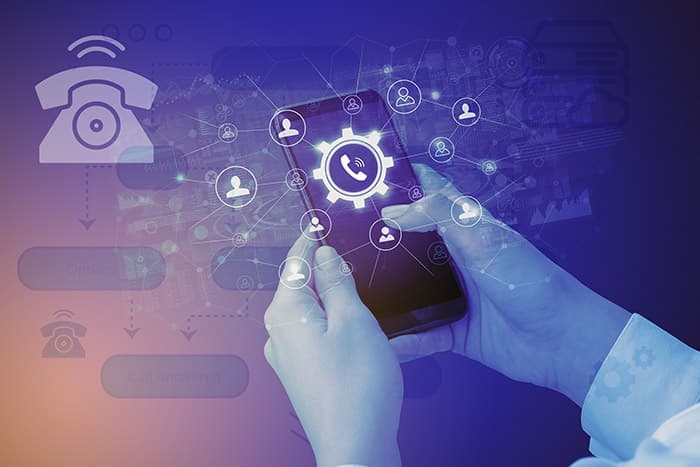 Benefits
The PSTN is already being phased out. There is a pressing need for companies to transform their telecom infrastructure and upgrade legacy phone systems.
Meanwhile, cloud telephony through VoIP and SIP has proven benefits compared to the traditional PSTN.
Eliminates the need to set up and manage agreements with local operators.

Saves time spent dealing with legal and contractual agreements.

Unlimited scale; no need for additional technical infrastructure and all its associated costs.
By using a PSTN replacement, companies benefit from a tried and tested global infrastructure with layers of redundancy. Other benefits include network security and uptime.

What Goes into Replacing the PSTN?
Replacing the PSTN might seem like a complex process, but the process is in fact rather simple. You can accomplish the transition in just a few steps.
Choose a reliable provider.
Audit your existing equipment.
Consider the feasibility of a switch.
Once you complete these steps, your business can start implementing the necessary changes.
Two Things to Consider When Choosing a PSTN Alternative
The main two things to consider when choosing an alternative to PSTN are carrier compliance and whether they impose contracts. In general, you should stay away from non-compliant carriers that impose long-term contracts. You want the PSTN replacement service to speak for itself. Having options to switch at any time will put the onus on your carrier to continue offering excellent service.
What's the Difference Between PSTN and SIP?
PSTN uses copper-based circuit switching networks to deliver calls. On the other hand, SIP (session initiation protocol) uses IP-based protocols to terminate calls. That is the main difference between the two.
Is VoIP/SIP Better than PSTN?
Each service has benefits and drawbacks. In general, modern companies are opting for VoIP/SIP instead of PSTN.
The reasons for doing so are as follows:
SIP is more reliable. It is possible to implement failover options.
Generally, lower costs compared to PSTN.
Greater potential for global expansion and scalability.
Better business intelligence through call analytics.
Our Global Voice Platform as an Alternative to PSTN
Our global voice network is one of the best options for replacing the PSTN.
We boast a global infrastructure with multiple layers of carrier redundancy. In addition, we have long-lasting partnerships with local and regional operators. These partnerships enable us to offer competitive rates, compliant service, and unmatched flexibility.
Finally, we have been in business for more than 25 years. During this time, we have accumulated extensive experience with VoIP/SIP, PSTN, and other types of business communications. Our solution does not guarantee access to E911 and domestic toll free numbers. In addition, it is not offered as a full service for certain countries around the world.
Talk to one of our experts today and learn more about alternatives to PSTN.