Buenos Aires is the capital of Argentina and also the country's most heavily populated city. The city is situated on the western shore of the estuary of the Rio de la Plata, which is on the southeastern coast of South America. The name Buenos Aires refers to "fair winds." With a population exceeding 17 million, it is the fourth most populated metro area in the Americas.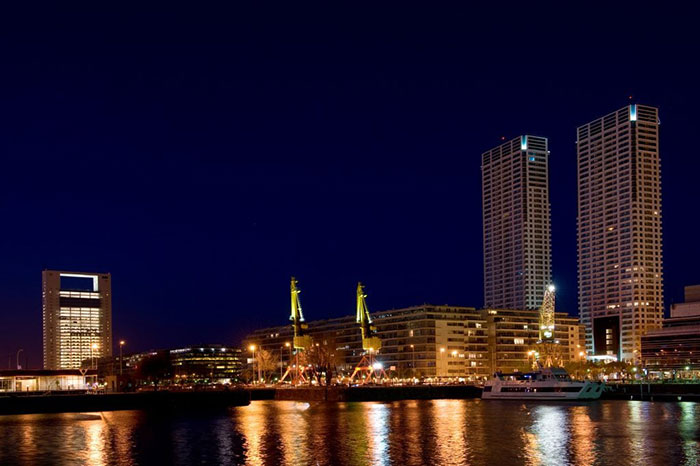 Buenos Aires was granted autonomy by a 1994 constitutional amendment. The citizens of the city first elected a mayor in 1996. Prior to gaining autonomy, the city mayor had been directly appointed by the President of the Republic.
Life in Buenos Aires
The quality of life in Buenos Aires has ranked at 91 in the world and is one of the highest-ranking with regard to quality of life within Latin America currently. It is the most traveled-to city in South America and the second-most traveled-to city in Latin America, second only to Mexico City. Buenos Aires is a top travel destination and is widely known for beautifully preserved Spanish/ European-style architecture and an abundance of culture.
Home to many ethnic and religious groups, a number of languages are spoken in the city aside from Spanish. Millions of immigrants from all over the world have moved there in the last 150 years or so, allowing it to meld into a melting pot of ethnicities. This has made it one of the most diverse cities in Latin America.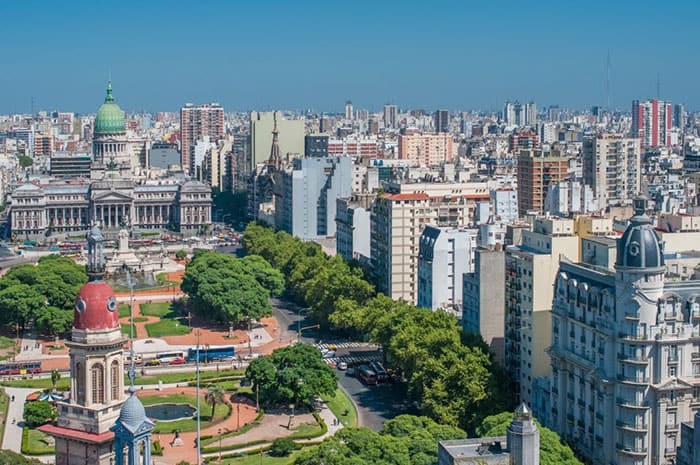 The Climate
Buenos Aires typically has a humid subtropical climate with distinct fall, winter, spring and summer seasons. Maritime influences from the Atlantic Ocean allow for the climate to be fairly temperate with rare occurrences of extreme temperatures. January is the warmest month on average, while July is typically the coolest month of the year.
Buenos Aires Government
With regard to government and politics, the Chief of Government (mayor) is elected for a term of four years alongside a Deputy Chief of Government. Together they preside over a 60-member legislature. Each member of the legislature is also elected for a four-year term, with half of the legislature being renewed every two years. The Judicial branch of government is comprised of the Supreme Court of Justice, the Magistrate's Council, the Public Ministry, and a number of other City Courts. The Provinces in Argentina have more autonomy than the city of Buenos Aires, as the Port of Buenos Aires and some other places within the city have remained under constituted federal authorities.
Much of the Buenos Aires labor force is employed in the services sector, particularly within commerce and tourism, social services, financial services, manufacturing and business services. Buenos Aires is the industrial, commercial and financial epicenter of Argentina with one well-known study pointing to Buenos Aires as the 13th largest economy of all cities in the world and a high-ranking Human Development Index.
Top Business Industries in Buenos Aires
Buenos Aires' services sector is very well developed and diversified. It represents over 70 percent of the economy in Buenos Aires. Other prominent sectors include advertising, financial and real estate services, finance, hotels and other tourism. Manufacturing is also significant with regard to the city's economy and located mostly in the southern portion of the city. The manufacturing sector benefits from high local purchasing power and a plentiful local supply of skilled labor, as well as a close relationship with the agricultural industry located outside of the city. Wool, grain, dairy, and leather products are either processed or manufactured in Buenos Aires. Other notable industries include chemicals, clothing, beverages, textile production, auto manufacturing, and metalworking.
Culture
Heavily influenced by European culture, Buenos Aires has been dubbed the "Paris of South America." The city has many theaters and offers many productions. It is reported that there are approximately 300 theatres offering plays each weekend, which is a higher number than New York, London or Paris. The city also offers a plethora of cultural festivals, opera, symphony orchestras, museums, music, bookstores, libraries, cultural associations, zoos, parks, fashion, botanical gardens and much more. Architecture throughout Buenos Aires has gained high acclaim as well.
Buenos Aires also offers an advanced transportation system that consists of commuter rails, tramways, buses, taxis, ferries, and subway system, making it convenient to travel from one place to another.
Given the city's comparably low cost of living, high quality of talent when it comes to technology, and the attractiveness it offers for foreigners looking to relocate, Buenos Aires has been bringing in an increasing number of startups and foreign investors. Some of the main reasons include: reasonable cost of doing business, a collaborative entrepreneurial community, resiliency with regard to entrepreneurship, and cultural richness. If you are considering launching a startup or expanding your business, establishing a reliable means of communication is a critical initial step. Global Call Forwarding sells Argentina virtual local numbers and toll free numbers to assist in that critical initial step.