What is Attended Call Transfer?
Attended Call Transfer is a highly versatile feature that gives businesses control over the handling of incoming calls. This feature provides an opportunity for teams and users to collaborate, even when working from different locations.
How Does This Type of Call Transfer Work?
Attended Call Transfer lets businesses place an incoming call on hold, dial a pre-programmed digit sequence (programmable by the account owner) to reach a different department or call center located anywhere in the world, and transfer the call immediately or wait and brief the other department on the issue before transferring the call.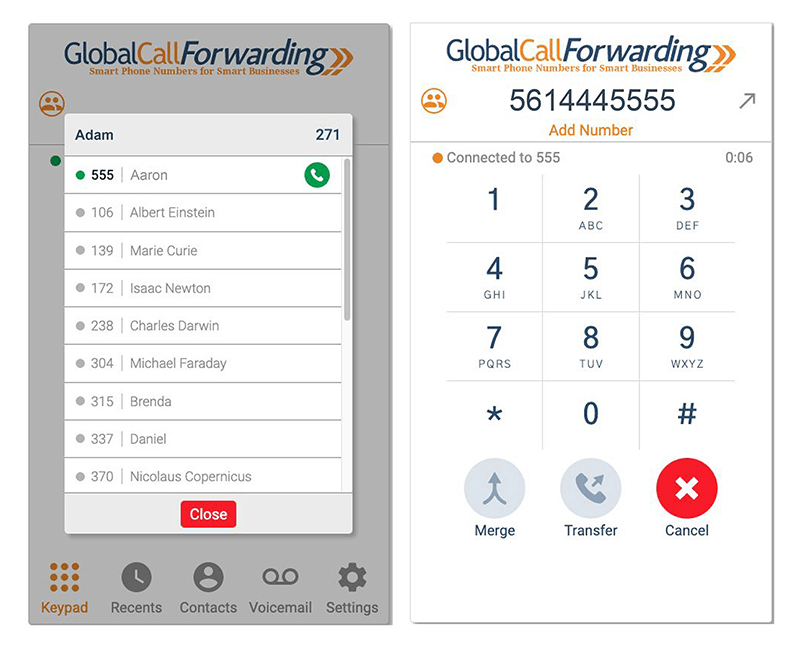 Benefits and Key Features of Attended Transfer
Automatically transfer incoming calls to a pre-assigned automated survey center
When necessary, you can transfer sales calls to a second layer
Transfer calls to an emergency center in the event of an emergency
Automatically transfer calls to another call center for additional service
Difference Between Attended and Unattended Transfer
Additionally, Unattended Transfer service adds further versatility to call centers. This feature exclusively enables the call center agent to have the oversight to transfer customer calls elsewhere; whether to different locations for handling or to a separate call center just by using a specific sequence of digits that works automatically. This service is pre-arranged so the agent will not have to check and verify with the call center each time a call gets transferred there, allowing for a smooth, instant transition.
Related: Cold vs. Warm Transfer
Activating the Attended Call Transfer Feature with Global Call Forwarding
Customers can easily use the Attended Call Transfer feature as part of our Call Forwarding service plans that work with toll free numbers and local phone numbers. The call transfer feature is exclusively available through the use of the GCF Softphone (either from our website, our Android app or with our Windows and iOS apps).