Everyone has one. It's the easiest way to reach someone and the first thing you pull out to get in touch with the people you need – your smartphone. And with advancing telephone technology in the last 10 years, more and more people are using their smartphone for business. So, you may be wondering how you can get a toll free number for your smartphone to better run your business. Within the smartphone world, there is one major rivalry: Apple and Android. Both companies have become the planet's go-to smartphone providers. While there is no right or wrong choice between the two manufacturers as a consumer, this article addresses how to get a toll free number for Android phones.
Determine if You Need Vanity Toll Free Number – Before making the steps to get a toll free number for your Android phone, it's best to first establish if you need a vanity number for business. Vanity numbers are great for a number of reasons. They don't cost your customer a penny to receive calls and they can be customized to your brand. They make your business seem legitimate and trustworthy. If you do a lot of business on the phone, making the decision to use toll numbers that can easily be utilized from your smartphone might be an easy decision. Basically, if you want to be more accessible to your consumer base and work from your smartphone, you'll need a toll free number.
Choose Your Service Provider – Because you want to use your Android toll free numbers for business, they need to be provided by a reputable company. While all the major cellular companies provide toll numbers for their customers, these services may not be as customizable as you'd like. Or, provide special features like simultaneous ringing, SMS forwarding, call recording, and unlimited extensions. So, instead of looking to your cellular company for toll free numbers, consider an organization that specializes in toll number services, like United World Telecom.
Consider the Features You'll Need – Before creating your toll number account and choosing your number, you'll need to know which features you'll need. So, consider what you want your toll number to be able to do by asking yourself a few questions. For example, are you going to need a customizable greeting? Do you need call transferring? Are you going to have to offer call recording to conduct business? Do you want your voicemails to be converted to email? Whatever features you want, be sure to know what they are so you can choose the plan that's best for you.
Create Your Account and Choose Your Number – Now that you know which company to use for your Android toll free number and which features you want, you can begin with the setup process. To begin this process, call your service provider to create an account so you can choose your toll free number. When choosing a number, consider an 800 sequence that pairs with your branding efforts. This way, your number is more recognizable and memorable for your customers. For example, if you are in the house cleaning industry, you might want to choose something relatable for that niche, like 1-800-222-CLEAN. Remember, you want to take advantage of how virtual toll numbers can be effective in retaining your client relations. So, consider a number that both you and your customer base can appreciate.
Activate Your New Toll Free Number for Android – Finally, you can assign your toll number to an existing number. So, in the case of your Android phone, you'll need to choose the number assigned to that smartphone. This is because toll free numbers require an already existing phone number to pair to a device. Once you give your provider the number to your Android phone, the toll number will be immediately paired to that device. And, you can begin using it right away.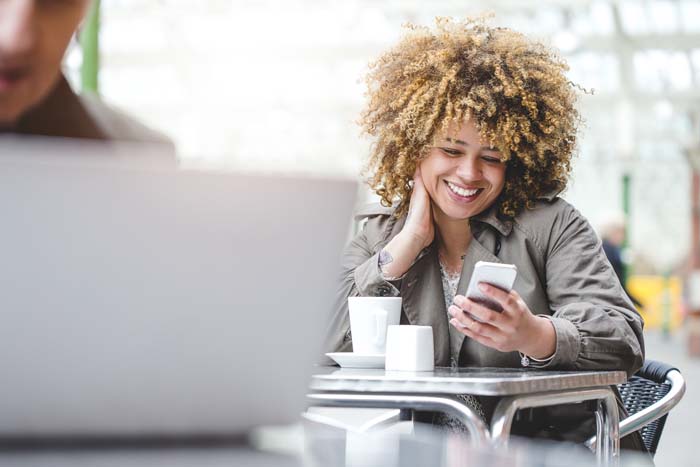 Choosing United World Telecom for Your Smartphone Toll Numbers
Whether you have a landline, complete business VoIP system, Apple, or Android phone, United World Telecom can set up the toll free numbers you need to run your business efficiently. Plus, we offer all the features toll free numbers can provide all in one place. When you choose us for your smartphone or other toll free numbers, you can pick and choose from any number of customizable features to make your toll numbers work in a way you need them to. And, your customers will never have to pay to hear from you again!
If you're looking for a toll number provider that keeps your business needs in mind when developing customized phone solutions, contact us today to learn more about how we can help!