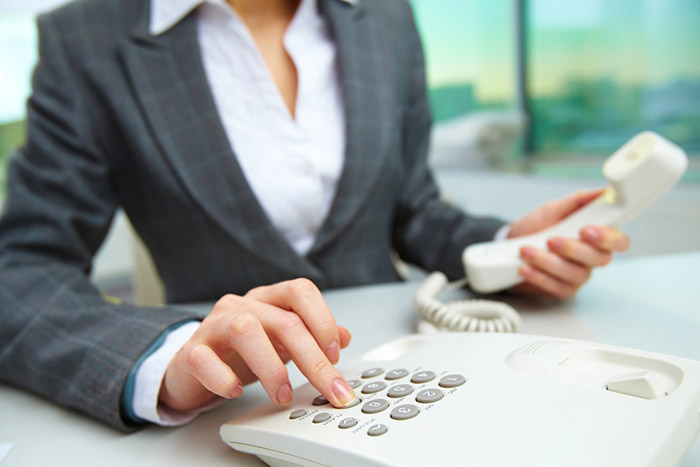 There are many reasons to get a toll-free phone number. For businesses, it's almost expected that you have a toll-free number to communicate with customers anywhere in the country. Read on to learn more about them and why they are an excellent option for businesses.
What Are Toll-Free Numbers?
Toll-free numbers enable callers to make calls without a charge. As the name says, they are "toll-free" and the owner of the number pays for the service. As a result, customers, clients, or associates can call the number from a landline without a charge.
How Do Toll-Free Numbers Work?
Toll-free numbers offer affordable and convenient communication. They are usually designated to specific countries. Customers anywhere within this specific country can dial them toll-free, to reach the business offering the number. Virtual numbers work just like landline phone numbers, except they operate digitally over the internet. They operate using VoIP technology and, as a result, they are a very cost-effective option for businesses that want the benefits.
Numbers for Small Businesses
While they give the impression of establishment, toll-free numbers are a great tool for small businesses and startups. Even if you're a solo entrepreneur, a toll-free number allows you to keep personal calls separate from business calls. If you want to use your current mobile phone for all calls, the calls from your line can route back to that number. Customers calling your toll-free line will never know they are reaching you on your mobile phone. And, you will be able to answer calls accordingly. As a small business, this means you won't have to post your personal number on your business website or advertisements.
Uses of Virtual Phone Numbers
Even in the age of mobile, cloud-based virtual phone numbers serve a purpose. Despite the "toll-free numbers" not being as imperative as they once were, toll-free phone numbers still demonstrate a certain level of professionalism. This is because not everyone uses them. Likewise, not every business uses virtual numbers. Many businesses that do business strictly in one regional locale choose to only have a local number. Toll-free phone numbers give the impression that your business is large, and busy, and has many customers located throughout the nation. These numbers demonstrate that you care about customers and that you want to make your company available to them. They can enhance your business's image. When strategically placed on your website, business card, billboard, or other advertisements, customers will recognize that your business is "large" and thriving because of the type of communication you offer.
How to Get a Toll Free Business Number From Global Call Forwarding
There are many reasons to get toll-free phone numbers for your business. Whether your company is large and growing, or you have a startup that needs versatile communication, it is a smart tool to have. Here are the steps for how to get a toll-free number:
1. Choosing a Number Prefix
There are several toll-free prefixes to choose from for your number. Currently, you can choose from numbers that start with 800, 833, 844, 855, 866, 877, and 888 in the United States and Canada. Global Call Forwarding also offers toll-free numbers in other countries aside from the US. So, if you need a toll-free number in another country, you may have the option to purchase one.
2. Subscribe to a Service
When subscribing to a toll-free number from a provider such as Global Call Forwarding, numbers are usually activated quickly. Numbers are available for more than 160 different countries. After purchasing, you will be able to manage your number via a user-friendly online control panel. 24/7 live tech support is available, through a variety of communication options such as by phone, chat, email, or website.
Purchase Your New Business Number Today
If you'd like to get a toll-free number, the process is easy. You can sign up for your new number on this website by following several simple steps. You'll have a large variety of numbers to choose from, including specialty vanity numbers. Additionally, Global Call Forwarding offers a suite of advanced features such as call recording, failover forwarding, black and whitelisting, and simultaneous ringing. You can coordinate these features to provide greater management of your phone calls.