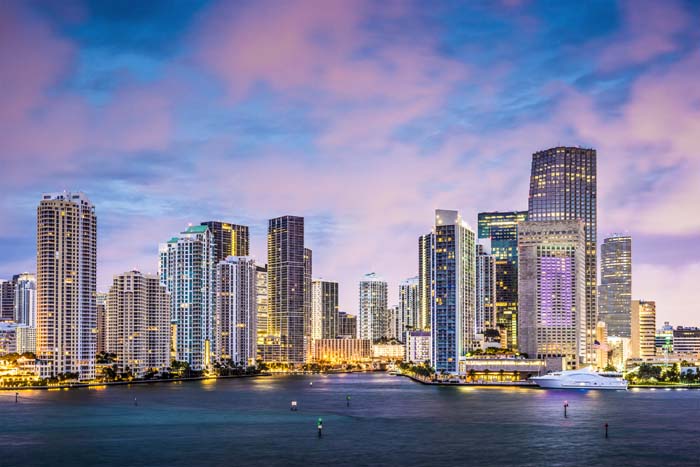 When you boost calls, you boost sales. It sounds simple, but how does a growing company let potential customers know they're local, even without a physical location?
This is where virtual numbers come in. Perhaps you're currently living overseas and planning on building a location in Miami at a later date. After looking up the county and area code, you decide that buying a Miami Dade phone number is a great way to test the waters before ever stepping on the shore. You can set up different forms of advertising with a Miami phone number and conduct tests for viability in the market. After some months of testing, it's apparent that the Miami market is ready for you!
Even entrepreneurs who don't plan on moving to a new area can take advantage of buying a Miami Dade phone number to expand their services. Most companies that adopt these phone numbers see a rise in communication, response rates, and of course, revenue. Get an immediate return on investment by boosting your company's ability to reach into completely new markets.
Big Business Benefits
What kind of business do you have? Is it a small startup seeking expansion? Or a large corporation with international offices? Either way, you can get closer to Florida consumers without uprooting employees. Once you buy a Miami Dade phone number, you can route incoming calls to toll free numbers anywhere in the world.
Big benefit #1: Make it less challenging for customers and vendors to get a hold of you. International lines cost consumers fees they don't want to pay. A local line reduces their costs, which is a great marketing tool in itself. Lend yourself credibility and trust.
Big benefit #2: Associate your brand with a location, not a "big box" shop. This is an excellent solution for realtors, for example, who want to be seen as someone who intimately knows the area they sell houses and real estate in. 1-800 lines, on the other hand, are not ideal in this case.
Big benefit #3: Because this serves as a virtual number, you are in essence protecting your private cell phone or home number from outsiders while still having a professional line. You can make and receive as many calls as you want without clients or others seeing your private information.
Want some of these big business benefits and more? To get started, your choices to buy Miami Dade phone numbers are 305 and 786. The popular 305 area code has been in place since 1947, and because of South Florida's considerable growth, 786 was added about twenty years ago in 1998.
Learn more about what makes South Florida an ideal spot for your organization below.
Buy Miami Dade Phone Numbers
Why choose Florida for your new venture?
When you buy a Miami Dade phone number, you have a presence in an area that promotes leading companies in every industry. It's almost as if Florida was built for business. Entrepreneurs have a peace of mind with a thoroughly welcoming climate and a competitive edge.
From the picture-perfect tropical beaches to the historical Everglades, South Florida truly is a unique location. As the center of international activity, Miami Dade has more than 2.5 million people living in about 2,000 square miles. The diverse and multi-lingual residents come from all over the world; more than 120 countries. This means that the workforce is made up of multi-skilled men and women proficient in finance, trade, and more.
Miami Dade County is located along the southeast tip of the state of Florida. It's home to some of the most recognizable tourist attractions in the country, like South Beach, Zoo Miami, Bayside Marketplace, Little Havana, and the Miami Seaquarium. Even the smaller, local "mom and pop" shops are very popular among tourists. Buying a Miami Dade phone number for your organization will associate your brand with some of the top companies in South Florida.
Contact Global Call Forwarding
It's not just about the 305 and 786 for your phone number needs, however. Instantly choose from hundreds of available area codes when you contact Global Call Forwarding. As soon as signup is complete, you can begin using your new local phone number right away! Feel free to add new numbers as needed, and in multiple locations. Just like your physical corporate office, the area code is entirely up to you. Each will be organized easily within your business account.
Global Call Forwarding also offers add-ons such as Black and White lists, customized greetings, simultaneous ringing, sequential forwarding, call recording, and more. Each is designed to make your organization more profitable and easier to run.
Considerably cut down on communication costs for international calls and offer new features competitors simply can't touch. Increase local awareness, calls, and conversions when you buy a Miami Dade phone number. Give Global Call Forwarding a call today at (561) 908-6171.