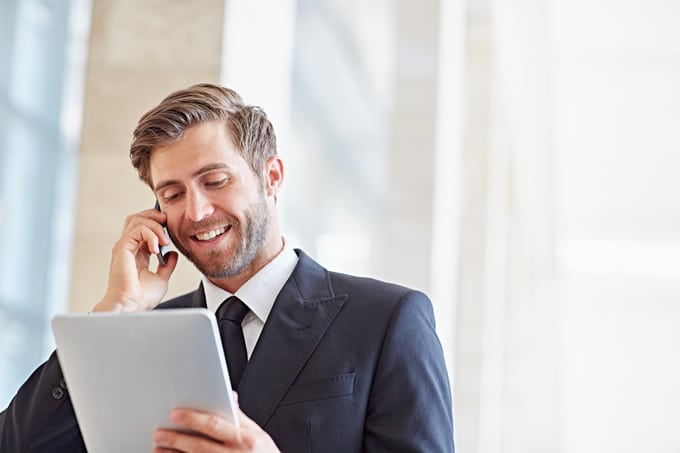 Joining the ranks of hundreds of thousands of other businesses who do business in the United Kingdom isn't as easy as it sounds. Planning, an understanding of the current UK marketplace, and comprehension regarding recent changes are imperative. Despite an entire business sector dedicated to consulting new companies, one aspect is easily forgotten by new businesses is telecommunications.
Global Call Forwarding aids businesses in building a firm foundation in the United Kingdom marketplace without investing in a physical location. We do this by helping businesses buy UK phone numbers for their company. Regardless if a business is interested in opening a call center for UK customers in India, or would like to expand into the UK marketplace from a foreign land, when they buy a UK phone number they position themselves for greater success.
No matter the goal or the type of business being offered, it is important to understand the elements that make the UK marketplace worth investing in. Let's discuss the UK economy and then learn more about why buying UK phone numbers can prove beneficial.
What Business Should Know About the UK Economy
The UK is a leading trading power and financial center. In regards to economic size, the UK has the third-largest in Europe. Strengths of the UK economy include agriculture, with just 2% of its labor force producing some 60% of its food requirements allowing for greater production. Natural gas, oil resources and coal reserves are substantial, although in recent years they have been slightly over-used. Thanks to this decline in reserves, the UK has become a large importer over the past decade. Other key industries include the banking, business service, and insurance sectors make up the bulk of the UK economy, while manufacturing accounts for just 10% of its economic production.
As with many other world economies, the UK experienced a sharp dip in 2008 and by 2012 the economy had grown weak. Despite this downturn, two years later in 2014, the UK experienced a slight growth in its GDP by 2.8%, which in turn ignited consumer spending. By the end of 2015, the Bank of England started to look towards raising low-interest rates thanks to economic growth.
The greatest hurdle the UK economy is now facing is the 2016 so-called "Brexit," which is removing the UK from the European Union. The trade relationships with other leading EU members and the single market benefited the UK in the form of improved GDP and trade. However, this decision could put in jeopardy the UK's place as a European financial safe haven.
Even so, it will take years for the country to experience the full effect of Brexit, and it is at this point unclear how the decision will affect the country's economy in the long run. Businesses interested in investing in the UK will find it largely the same for the time being.
How Buying UK Phone Numbers Can Benefit Businesses
Building credibility and trust in any foreign land can be challenging. Businesses bear the heavy responsibility of creating a conversation with customers in their new marketplace. At Global Call Forwarding, we enable business to do that when they buy UK phone numbers from us. UK Phone numbers create an instant connection and familiarity between businesses and local UK consumers or contacts. An excellent example of this would be if a business is selling a service in the UK but it is headquartered in the United States. Without brand recognition, it can be difficult to convince British or English buyers that a company is legitimate. UK phone numbers prove that a company is in it for the long haul and truly cares about their customers.
There can be no denying it, consumers prefer what is familiar. Foreign phone numbers with complicated country codes can make customers hesitate to call. Most businesses cannot allow this to happen without expecting some form of long-term recourse. However, they can avoid this scenario when they buy a UK phone number.
These phone numbers make it much easier for businesses to build credibility and to establish themselves locally. Marketing in turn is simplified when a local number is available. It can be used on websites, flyers, and billboards and provide a memorable point of contact for customers. Businesses who buy a UK phone number create a connection that wouldn't have otherwise been established.
Reducing high call costs for callers and building credibility is imperative. At Global Call Forwarding, there are other benefits available to businesses that choose to buy UK phone numbers from us.
Advanced Features for UK Phone Numbers
Global Call Forwarding provides a dynamic selection of advanced services that complement each United Kingdom toll free phone number purchase. These include a powerful online control panel that allows businesses to add or adjust their services at will, free voicemail set up, call recording, failover forwarding, sequential forwarding, simultaneous ringing, forward fax, roll over minutes, customized greetings and advanced IVR/PBX services. Each advanced feature is free with the purchase of a UK phone number.
Businesses who would like to buy UK phone numbers can expect improved customer relations, greater accessibility to customers, and improved marketability throughout the United Kingdom.