Telephony is amazing and it has made the world a flatter place. Get a UK phone number to forward calls anywhere in the world.
Not too long ago, people would think of mobile phones as expensive gadgets restricted to those with deep wallets, but nowadays, they can be found in most people's pockets.
The reality is that the developments in web technologies will change even mundane facets like calling a local number! Using virtual numbers can be truly useful for anyone as well as for business owners. To ensure your business growth in the UK goes per plan, using such numbers makes sense. However, you may want to get a phone number in the UK after analyzing the nuances well.
Get a Virtual Phone Number in UK for Business
The UK economy is showing signs of growth despite the shadow of inflation looming large over the horizon. This could be a tremendous time for companies hailing from other nations to start expanding business in this country. For ensuring hassle-free business expansion in the UK, using virtual numbers can be truly advantageous.
Virtual numbers look like local numbers and customers in the UK can call the number to contact your company to make an inquiry or sales. That is a reason why you should get a UK phone number and let your business gain credibility.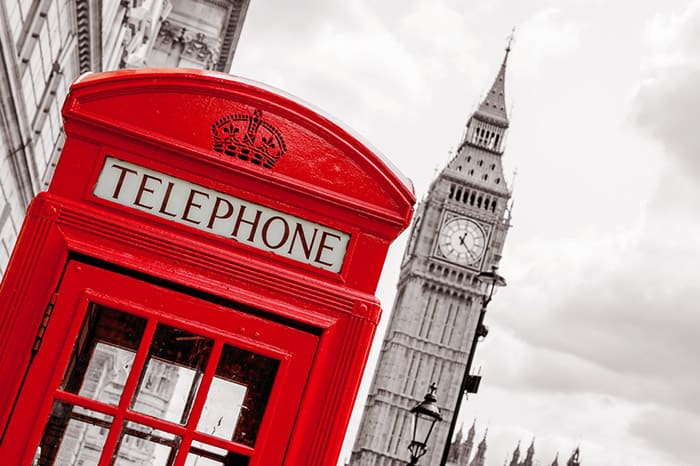 Doing Business in UK: Economic Outlook
Economic experts are divided in their opinion regarding the growth of the economy in the UK as well as other European nations in 2017. However, a majority of them agree that in 2016, the UK economy showed signs of encouraging growth.
The trend is likely to continue in 2017 as well. The Brexit uncertainty has cast a shadow on the economic scene, but will not halt the growth of the UK economy. Business growth is highlighted by strong household spending and service sector, which shows no sign of abating. It is about time that you do business in the UK. This becomes easier when you get a UK business phone number and start using it for your venture.
Get a UK Phone Number to Forward Calls
When you expand a business in the UK, winning the trust of target customers is of paramount importance. Get a phone number for business with the country code +44 to forward calls anywhere in the world. Customers will dial a local or toll free UK phone number. In addition, they will be charged only at local rates. This will make things easier for you to operate your business operations smoothly. Get a UK phone number and forward calls to a number of your choice.
Even if you need to work outside the office, you can forward calls from the virtual UK number to your cell phone or voicemail. This will ensure no business call is missed out on. Since UK virtual phone numbers are toll free with country code +44, UK customers will face no trouble remembering them either.
Keep in Touch With Friends and Family in the UK
You can get a UK phone number to keep in touch with friends and family in the UK. If you have many friends working in the UK and keeping in touch is a necessity, these numbers can be of great use.
If there are a few elderly relatives who find technologies like VoIP too tedious and complicated for communication, calling a local UK phone number with country code +44 can be a feasible solution. Sometimes, convincing elderly people to adapt to new technologies can be difficult, but asking them to dial a local UK number should be easy indeed!
How Does a UK Phone Number Work?
These virtual UK phone numbers work with an advanced proprietary telecommunications system and the world's top underlying telecommunications carriers.
Calls are seamlessly forwarded from UK to any destination in the world. Customers do not realize that the calls made by them are being forwarded worldwide to the recipient through an automated call forwarding mechanism. The whole process works butter smooth. This is one feature many businesses actually use in their day-to-day business operations. The call quality remains clear and there is no delay stymieing user experience either.
Get a +44 Phone Number from a Top Provider
Make sure to pick a top provider when you get a +44 phone number. You can get a UK phone number from many providers, but not all of them are as reliable and durable, offering advanced features like Global Call Forwarding. Global Call Forwarding is one company that has emerged as a leader in international call forwarding sector in the recent past.