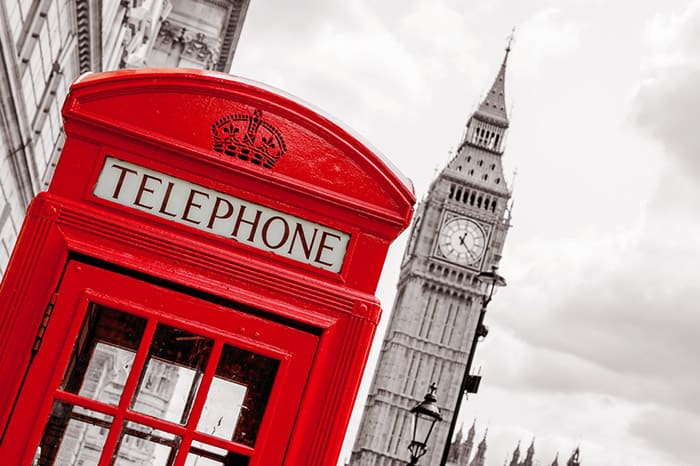 Businesses must keep growing and increasing their customer base to remain successful. And part of growing a business is expanding globally and connecting with potential customers from around the world. Businesses looking to expand to major countries like the US, UK, Australia, etc., must create strong communication channels with target countries. As such, companies that want to enter the UK market and gain UK customers should consider getting a UK phone number.
To ensure your business growth in the UK goes per plan, getting a phone number in the UK will prove advantageous.
In this article, learn:
Get a Virtual Phone Number in the UK for Business
When you expand a business in the UK, winning the trust of target customers is of paramount importance. Get a phone number for business with the country code +44 to forward calls anywhere in the world. Customers will dial a local or toll-free UK phone number. In addition, they will be charged only at local rates. This will make things easier for you to operate your business operations smoothly. Get a UK phone number and forward calls to a number of your choice.
Even if you need to work outside the office, you can forward calls from the virtual UK number to your cell phone or voicemail. This will ensure no business call is missed out on. Since UK virtual phone numbers are toll-free with country code +44, UK customers will face no trouble remembering them either.
Virtual phone numbers look like local numbers and customers in the UK can call the number to contact your company to make an inquiry or sales. That is a reason why you should get a UK phone number and let your business gain credibility.
How Does a UK Phone Number Work?
These virtual UK phone numbers work with an advanced proprietary telecommunications system and the world's top underlying telecommunications carriers.
Calls are seamlessly forwarded from the UK to any destination in the world. Customers do not realize that the calls made by them are being forwarded worldwide to the recipient through an automated call forwarding mechanism. The whole process works butter smooth. This is one feature many businesses actually use in their day-to-day business operations. The call quality remains clear and there is no delay stymieing user experience either.
Types of UK Phone Numbers You Can Get
You can get different types of UK phone numbers with the +44 country code for your business. Global Call Forwarding offers:
UK toll-free numbers — with toll-free codes (0800, 0808) free to call from anywhere within the country.
Local/geographical UK numbers — available with specific area codes from top cities in the country.
UK mobile numbers — start with 07, and are SMS-capable.
National UK numbers — start with 330 and 843, and are reachable from the entire country.
You can get UK local numbers with area codes for major cities such as:
| | | |
| --- | --- | --- |
| Arrochar – 1301 | Cambridge – 1223 | Glasgow – 1418 |
| Kettering – 1536 | London – 204 | Manchester – 1617/1618 |
How to Call the UK from the US: UK Phone Number Formatting
To call the UK from the US:
Dial the USA exit code (011)
Then, enter the UK country code (44)
Next, add the area code or toll-free code
And finally, the subscriber number.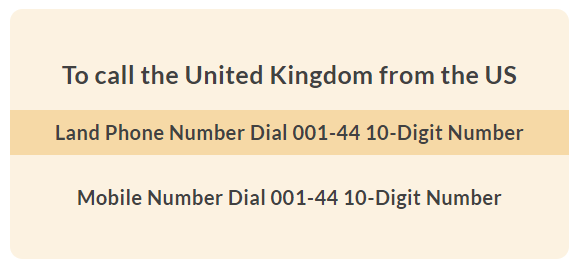 How to Get a UK Phone Number?
You can buy a UK phone number from Global Call Forwarding in two ways:
To purchase your numbers online, follow these steps:
Visit our Pricing page.
Select your new number from the left dialog box.
Choose United Kingdom, type of number, prefix, and number available.
Then, enter the necessary information in the right dialog box to have your calls forwarded.
Note: You can forward calls to any location or VoIP/SIP system.
Click on View Rates and choose from our five different plans.
Add premium services, if desired. We offer Call Recording, Outbound Calling, and Rollover Minutes.
Submit your order and wait for your service to be activated.
Why You Should Get a UK Phone Number for Your Business
A UK phone number can help your company enter the UK market with ease. Get UK toll-free numbers as well as local phone numbers to begin building a presence in the UK. You can set up communications with this part of the world and provide interested customers with a free or inexpensive option to call your business. This enables you to extend sales and customer support to UK customers.
Furthermore, you do not have to uproot your business or open satellite offices. You can set up forwarding rules that enable incoming calls to your virtual UK phone number to route to your main office elsewhere. Gradually, as your business in the UK grows, you can then open a satellite office in the area when it becomes necessary.
Benefits of Using a UK Phone Number
A virtual UK business number can help your business create a reliable international business phone system. This system will enable easy communication between you and your customers. Using a virtual UK phone number for your foreign business has many benefits, including:
Entering your company into the booming UK market easily and affordably.
The ability to choose from local, toll-free, national, and mobile UK numbers.
Routing incoming calls from the UK to any number, line, or location of your choosing.
Offering sales and customer support to locals.
Convenience when advertising and promoting your products in local exhibitions, and directories.
Encouraging customers to call your business, as UK locals do not pay international calling rates when dialing local phone numbers, including virtual UK numbers.
The ability to diversify and expand your customer base easily.
Distinguishing your business as "local." UK customers are less reluctant to answer calls from local and recognizable numbers instead of unknown, international numbers.
The option to take advantage of virtual communication features such as call routing, automated voice response systems, call recording, unlimited extensions, and more.
5 Things to Consider Before Getting a Phone Number in the UK
Business owners located within the UK, as well as outside the country, can enter their businesses in the UK local market with the help of UK phone numbers. These phone numbers make it easy for UK locals to contact businesses for free or inexpensive local rates. This can help attract more customers to one's business, especially if the business is located internationally. Customers are more likely to call or answer calls from local numbers rather than unknown, international numbers.
To get a UK phone number and use it effectively, one must consider the following:
Finding a reliable UK phone service provider
Choosing the right type of UK phone number
Calculating call traffic patterns
Choosing a destination for incoming calls
Related: How to Get a UK Number
1. Reliability of the Phone Number Provider
First and foremost, you need to find a UK phone service provider you can trust. There are many providers out there offering business phone numbers to local and international businesses. However, you want to find one that fits your needs, is reliable, and has a credible reputation.
When researching UK phone service providers, look for the following:
How long has this company been in the industry?
Do they offer services for local and international businesses?
What are old and new customer reviews saying?
Are there any case studies of their clients?
Do they have 24/7 multichannel customer support that is easy to reach?
Are their rates competitive?
What additional features and services do they offer?
Does the company require you to enter a long-term contract?
Are there any additional setup or cancellation fees?
2. Type of UK Phone Number Your Business Needs
Next, pay attention to the different types of UK virtual phone numbers available. For example, you can get these UK phone numbers with Global Call Forwarding:
Toll-free numbers — Locals within the UK can call these numbers for free with UK toll-free number.
Mobile numbers — These numbers have SMS capabilities.
National numbers — These numbers are reachable from anywhere in the UK.
Geographic or local phone numbers — Locals can call these numbers for local calling rates. These numbers are assigned to different cities, states, and regions within the UK with specific area codes.
When choosing your UK business number, you may want to consider how you will make your business reachable to locals. Do you want to offer them free calling, or use local numbers to establish a more local presence, or purchase a number that can receive text messages?
These numbers are available for both local UK businesses as well as international businesses looking to enter the UK market. You can have incoming calls from these numbers forwarded virtually to your business located anywhere in the world.
3. Number Prefix
When you get a UK phone number, you need to pay close attention to the number prefixes you can get. This is because locals recognize these prefixes and will engage with a business accordingly. For instance, you can choose between 0800 and 0808 UK freephone numbers, also known as toll-free numbers. Callers from the UK are not charged for these calls; instead, the business using the number pays for these calls.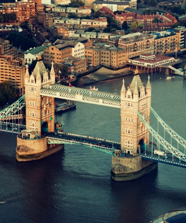 Or, you can get local phone numbers with specific area codes for different regions within the UK. What number prefix you choose can help you attract more customers to your business and determine your monthly bill.
4. Call Traffic Predictions
You will also want to pay attention to your current call traffic or make predictions based on market research. Your call traffic can help determine what type of business number you need. Do you need a business phone number to manage a high call volume or one that will increase call traffic?
For instance, UK toll-free numbers or UK freephone numbers are known to increase call traffic. This is because they offer callers a free calling option. Customers appreciate this as it demonstrates your business's effort to improve caller experience and shows them that your business values them.
5. Where You Want to Receive Your Business Calls
Next, consider where these calls will travel. Will you be answering these calls in your UK office or your headquarters elsewhere? Additionally, depending on the type of business you run, you may want to route incoming calls to remote teams or BPOs.
Virtual phone number providers such as Global Call Forwarding offer a variety of call forwarding and routing options. You can route calls based on the time of the call or the location of the caller. You can route calls to multiple lines simultaneously or run through a line group. With these options, calls can be better managed and the number of calls that go unanswered can be reduced.
And so, you will need to ensure your business phone number provider can help you route and manage calls as needed to be able to offer excellent and timely customer service.
Get Your Phone Number in the UK Today!
Make sure to pick a top provider when you get a +44 phone number. You can get a UK phone number from many providers, but not all of them are as reliable and durable. Global Call Forwarding has a large inventory of UK phone numbers and a variety of call forwarding options and features. Get a phone number in the UK by browsing through our inventory online and finding one that suits your business needs best. For more information, chat with us online or call us at 1 (888) 908 6171.