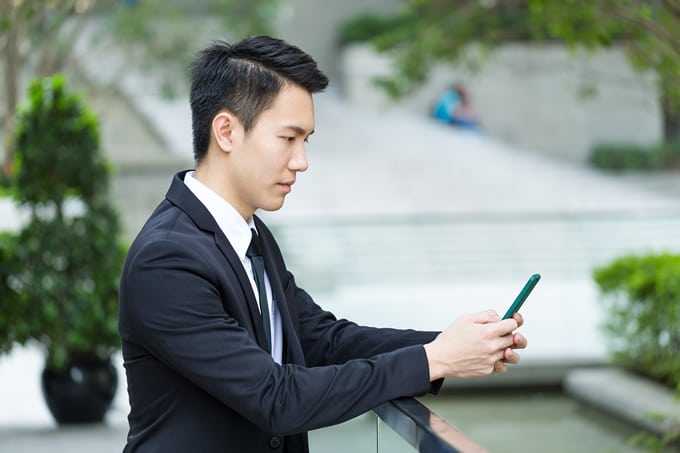 Marketing is not a one-size-fits-all strategy. What works for customers in a certain country or demographic may not work in another. Successful enterprises know this to be true. For example, US-based businesses need to adopt a different approach when attempting to do business in China. Before they begin marketing their product or services, businesses should determine how they'll communicate with customers.
At Global Call Forwarding, we help businesses grow their brand in China with a call forwarding service. We forward phone calls that originate in China to the appropriate destination number, no matter where the destination is located. Businesses can buy a China virtual number and forward calls to their headquarters, call centers, or even mobile phones.
Before we discuss how to use a call forwarding service in China, let's take a closer look at what businesses can expect from the economy of China.
Doing Business in China's economy: What to Expect
China has a rich history as one of the globe's most powerful economies. For hundreds of years, it was the symbol of innovation, wealth, and prosperity. That all changed, however, during the 19th and 20th centuries when China experienced civil unrest, military defeat, and famines. During which time, the United States prospered and began securing for itself a strong and competitive economy. After World War II came and went, China was under the control of communists starting with Mao Zedong, who went on to create a socialist system that would secure its sovereignty. Mao's successor, Deng Xiaoping, would in the 1970s go on to focus on the marketplace rather than on isolationist policies. By the end of 2000, China had maximized its output by four times that of the 70s and was back on track to become the world's dominant country.
Under this governmental change, China would go from a virtually isolated country to a dynamic and planned economy that was geared towards partnerships and market needs. It wasn't long before China became the world's dominant exporter.
In today's modern economy, China shows no signs of slowing down. Although it focuses on supporting state-owned enterprises first, there are competitive markets in countless industries. China overtook the United States as the world's largest economy for the first time in modern history in 2015.
Regardless, China has its own struggles. For example, the country has the lowest per capita income in the world. High domestic savings rates, low domestic consumption, governmental corruption and environmental issues continue to plague the country.
Businesses who wish do business in China should first analyze the acceptance of their products or services in the Chinese marketplace. Consumer spending is also low, which can be challenging for up-in-coming businesses.
How Does Call Forwarding Work?
Businesses that are interested in expanding to China can use a call forwarding service to establish a virtual presence—regardless of industry. It provides a cost-effective way for people in China to contact your business because each call that originates in China is treated as a local phone call. Our network automatically redirects the phone calls from China to the destination of your choice.
Businesses can get a virtual number (it may be a local number, toll free, or vanity number) in a specific country and redirect the phone calls to a destination phone. Virtual phone numbers can be managed with an online control panel. The control panel allows users to set the phone forwarding destination with a few simple clicks, and also manage the advanced features. There is no direct telephone line associated with the service, but rather a cloud-based management system that forwards phone calls to the desired location.
A call forwarding service offers the unique opportunity to directly communicate with individuals in China without having to physically open up shop there. China is historically very difficult for foreign businesses to tap into, making it far easier to get a virtual phone number and forward phone calls as needed.
Advanced Features Improve Call Forwarding from China
The virtual phone numbers provided by Global Call Forwarding are complemented by advanced features. These features include customized voicemail greetings, IVR setup and sequential ringing.
Setting up a call forwarding service for business development makes it easier to manage customer calls and partnerships. Professionalism is critical to the growth of any business, and advanced telecommunication services enable businesses to connect in China when they need to, how they need to.
While China is no easy marketplace to do business, it does offer potential for businesses in various industries. Whether a company hopes to establish itself in China as the go-to place for a service, or simply needs a better means of communication for contacts located there, it should set up a China call forwarding to streamline the process.