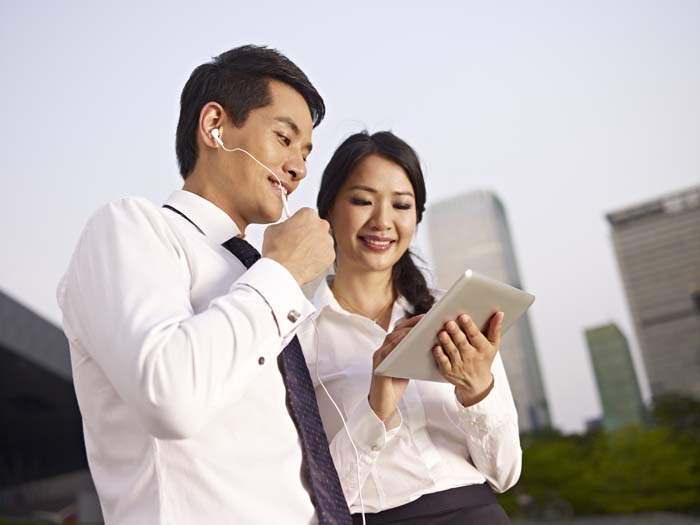 If you are planning to establish or expand your operations into Japan, it's essential that you are easily accessible to your partners and prospective clients.
A local DID number is without a doubt the best way to make your presence known in Japan. DID's or Direct Inward Dialing numbers create a local presence for your organization without the need of a physical establishment. All of the benefits of a local presence, without the intensive upfront investment, are yours with this incredible technology.
With the power of Japan DID numbers your business will be locally accessible to all of your partners and clients through a familiar local telephone number in Japan. No matter where your office is located, to your Japanese clientele, you will be considered a local contact.
On the surface, a local number will give them immediate comfort and convenience. On a much deeper level, your Japan DID numbers will assure your prospective clients and partners that you are both deeply engaged and committed to their marketplace. This small gesture goes a long way to provide a sense of reassurance. You can't put a value on the subtle security they will feel knowing that you are locally established and within their reach.
No matter the country or culture, most people prefer to do business within their local options. It's human nature for clients to prefer a local enterprise, but with a country such as Japan – one esteemed in culture and tradition – a local presence is mandatory.
Your Japan virtual phone numbers will provide them with a sense of comfort that translates into obstacle-free communication. Without the need to worry about calling locations, fees, and any other barriers your clients are able to focus on what's important: making contact and establishing a relationship with your business.
In today's high-tech marketplace there are numerous ways to communicate: general transactions have been brought closer than ever with the power of the Internet. On a positive note, information has become more accessible than ever, the negative drawback is that the exchange of information has become impersonal.
Gone are the days where you could meet clients face to face – something that is still highly valued in Japan. A comparable alternative is the ability to pick up the phone and dial a local number to speak with your counterparts. With Japan DID numbers your clients will have that option.
A website, for example, is, in a sense, your storefront. It's an opportunity to showcase your products and services to your visiting audience. The next connectivity point from your visitors will be their desire to make contact. One glance at your contact options, whether on your website, marketing material or even a business card, will speak volumes about your level of accessibility. Your local number will remove one layer of hesitation from your Japanese targets, as recognizing a local point of contact establishes the notion that you are in fact, local.
When it comes to international business, location is just as powerful as understanding language and culture. The next best thing to having physical locations throughout various parts of Japan is to have Japan DID numbers that are easily accessible throughout the country, which gives the impression that you actually do.
It's obvious that the Japanese business community will feel more comfortable calling businesses that utilize local Japan DID numbers as opposed to those that have international numbers they do not recognize.
From an investment standpoint, a Japan DID number is a wise choice. When you take into account the low costs that we offer, as well as the ease of setup – it may possibly be the best investment you make in reference to your business goals in Japan.
The benefits of doing business in Japan are well known: the stable economy and the projections of growth, along with the attractive business environment are just a few. Japan is considered a great power as a member of the UN, G7, G8 and with a robust export and tourism sector, it ranks as the third-largest economy in the world.
All the advantages that Japan offers means that competition will continue to increase. Great portions of the businesses competing in Japan are internationally based. With nations from all over the world vying for the same market, it's important for your business to stand out. Japan DID numbers will clearly set your organization apart from the competition.
Assuming everything else is equal, Japanese consumers, as well as business to business participants will prefer organizations that have a local phone number as their primary contact.
So if your businesses, products, or services are geared towards the Japanese market, and your goal is to acquire a greater portion of the market – establish your local Japan number today.