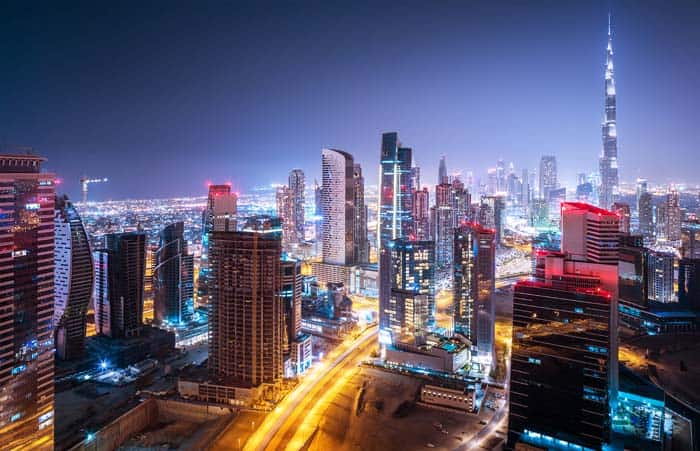 Creating an instant connection with customers in the UAE can be a difficult task for some businesses. Different marketplaces require unique marketing tactics and an understanding of cultural barriers. The first challenge businesses must face, therefore, is that of communication.
The world is now a global marketplace and a blanket marketing strategy simply will not do. For example, a business that wants to expand to the United Arab Emirates, and is headquartered outside the Middle East, cannot simply plunge headfirst into advertising. They must first familiarize themselves with the culture and the expectations of customers or contacts in the UAE. Communication, then, plays a pivotal role in all foreign business relations.
Global Call Forwarding provides DID numbers in the UAE to allow communication between businesses and their customers or contacts in UAE. DID numbers are ideally suited for businesses with several phone lines and work across international borders. For businesses expanding to the UAE, this a must-have service.
Before we further discuss the implications of UAE DID numbers, let's briefly discuss what businesses can expect from the UAE economy and how this can have long-term effects on their growth.
Doing Business in the United Arab Emirates
The United Arab Emirates is a federation that includes seven different emirates in the Arabian Peninsula. Founded in 1971, the UAE is a member of the Gulf Cooperative Council (GCC), and in turn partners with countries such as Kuwait, Oman, Qatar, Bahrain and Saudi Arabia. The country's wealth and prosperity is due in large part to its oil reserves and production.
As with most other Arabian countries, the UAE has made its mark on the world by pumping energy-rich oil through its land and exporting it to countries in the west such as the United States and the United Kingdom. The energy sector is by far the most dominant of the country's industries, and is responsible for the vast majority of the country's GDP.
Dubai, one of the seven emirates, is also known as the business hub of the Middle East. There, the wealthiest individuals from the surrounding nations and the world gather to entertain themselves and conduct business. As a result, Dubai is highly driven by the service industry, and focuses on providing a relaxing and entertaining experience for tourists. However, other areas such as finance are also a driving force for the Dubai economy thanks to the amount of business that is conducted there.
UAE is also home to the fastest growing airlines in the world, Emirates and Etihad. The country also has the largest man-made port in the world named Jebel Ali, which has become the central hub for oil and gas transport in the middle east.
Opportunities for new businesses are widely available. The growth of the economy, both in the resource and service sectors, has prompted demand that new businesses must fill. Foreign business owners are expected to understand and respect cultural traditions which spill over into business. The government is lenient on taxes, but expects companies to stay abreast of local laws.
What Role do UAE DID Numbers Play in Business?
UAE DID numbers are a critical component to successful business in the UAE. Direct Inward Dialing is a service offered by both local phone companies and local exchange carriers. The carrier or company offers a set block of telephone numbers for calling a company's private branch exchange (PBX) system.
UAE DID numbers enable businesses to offer their customers individual and direct phone numbers for each branch of their company. This prevents customers or contacts from trying to figure out which number is the right one to call for their inquiry, and provides businesses with a single service instead of investing in multiple phone lines.
A great example of companies who can use this service would be if a business had leased 50 or so independent phone lines from a local carrier and wanted to turn those multiple lines into, say, ten. This would enable a company to have ten simultaneous on going phone calls which contributes to customer satisfaction. No more busy signals. Instead, customers can leave a voice message if they cannot reach a representative. The PBX does the work for the company. As calls come in, they are transferred to the appropriate department automatically.
How Can Companies Benefit from UAE DID Numbers?
In addition to providing better customer service, DID numbers also allow businesses to save money. In traditional business phone systems, companies must invest in a switchboard operator who can switch calls to the direct phone line manually. DID systems are extremely affordable. Calls can be streamed directly to the desired location without human error and the system works 24/7.
Callers also experience improvements in call quality and satisfaction when companies use DID numbers. Improving customer service and increasing communication is much easier with this system.
Doing business in a foreign marketplace requires a new look at business strategies, including customer service. Tools like UAE DID numbers provide added support when transitioning to the UAE business world.