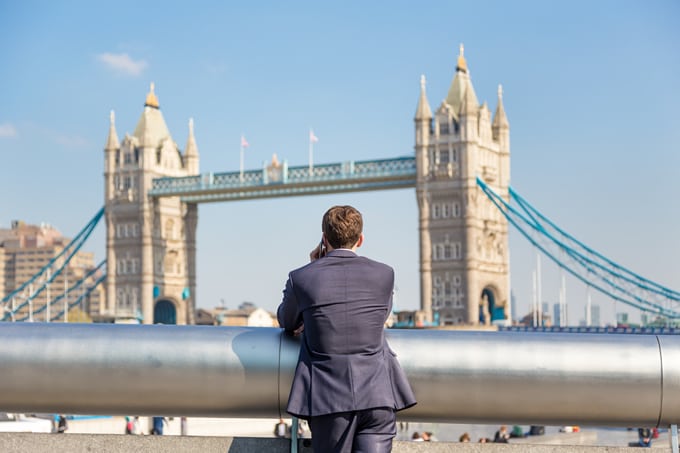 Despite the emergence and rapid growth of the Internet, the importance of telephony for business and personal communication needs has not really diminished. Businesses still rely a lot on phones for operational needs. We can change that with a UK DID number.
With technological advancements, it is now possible to make calls to foreign territories or receive calls from offshore locations without churning out or incurring high international calling rates. Virtual local phone numbers are no less than a boon for the many businesses seeking a strong foothold and growth in the UK. These can be used by individuals too, and are known as UK DID numbers.
Prospect of Doing Business in the UK
The UK provides a stellar platform for budding entrepreneurs seeking business expansion into new territories. Measured by GDP, the UK economy is ranked fifth largest globally. It comprises 4 percent of global GDP as well. The UK economy is a highly globalized one, making it suitable for various types of businesses. In niches like the service sector, financial services, and pharmaceutical industry, the UK has plenty of scope for growing ventures.
More than two dozen of companies included in 500 largest companies of the world are based in the UK. To ensure your business expansion in the UK can be implemented without glitches using a UK DID number is quintessential. Usage of these numbers will help in streamlining communication required for your business ventures.
The UK is doing well but it could do better if they lowered taxes. The UK has a socialized health care program that forces the government to tax its citizens at rates that do not help business or business expansion. But the UK does offer business a stable platform and rational government which you may not find in countries like Spain, France, and certainly Greece.
The Working Mechanism
A UK DID number in layman terms is just a virtual phone number that is used to forward phone calls to existing phones. These numbers are quite useful for individuals and businesses that want a number in the territory of UK without being present physically. This makes it convenient for ventures to woo clients who prefer contacting services with regional phone numbers.
You may opt for a UK area code as well as a number matching your need as UK numbers. In case a specific region in the UK does not matter and you want nationwide coverage, it is possible to opt for non-geographic DID numbers. You may also press the button for "follow me" numbers if you need to move around a lot for business needs. This enables clients to reach you anywhere by using a single number.
The calls made to DID Numbers can be forwarded to the majority of mobile phones and landline phones in the UK through VoIP technology. The numbers can also be altered with time. This is the latest digital communications solution farmed on VoIP and web-based international call forwarding system. After paying the subscription fee, you get a local UK phone number of your preference.
Then you can set the office landline or mobile number for receiving all incoming calls made on the virtual number. The icing of the cake is the availability of advanced configuration and settings. These comprise of call recording, sequential call forwarding, scheduling, and so forth.
Should You Get a UK DID Number or a Toll Free Alternative?
There was a time a number of entrepreneurs pressed the key for toll free numbers, in or outside of the UK. But now that you can use DID numbers, toll free numbers are no longer a necessity. While toll free numbers are used by billions of people anywhere, there is no denying the impact of having a local number.
Region specific numbers make locals feel positive about a business and this is even more relevant about first time buyers. Using UK DID numbers can alleviate this problem for your business.
Top Advantages of Forwarding Virtual UK Numbers
There are several advantages of using a virtual UK number for your business such as:
A local flavor – Not all businesses adopt the same strategies for expansion of client base and revenue growth. If buying or setting up offices in specific cities of the UK is not possible for you, getting UK DID numbers is the most viable alternative. It will help you attract more local clientele in specific regions of the country.
Easy to remember – Compared to toll free numbers, UK virtual numbers are simpler to remember and are bound to attract local customers.
Retaining a constant business number – Changing the existing business number can prove to be cumbersome. From printing new business cards or brochures to updating existing clients about the changed number is time consuming. Is it not better when you have a virtual contact number that remains the same when your business moves to a new area? With such a number it is just required to change the receiving number, which is simple to deploy.
To obtain reliable and toll free call forwarding services in the UK, you cannot just go for any run of the mill company. Global Call Forwarding offers you the latest and customizable call forwarding solutions in the UK at competitive rates. Try our services and you will not look elsewhere.