Opening a new business, no matter where the final location may be, is challenging. One crucial, but sometimes overlooked, element of building a business is to make communication easy.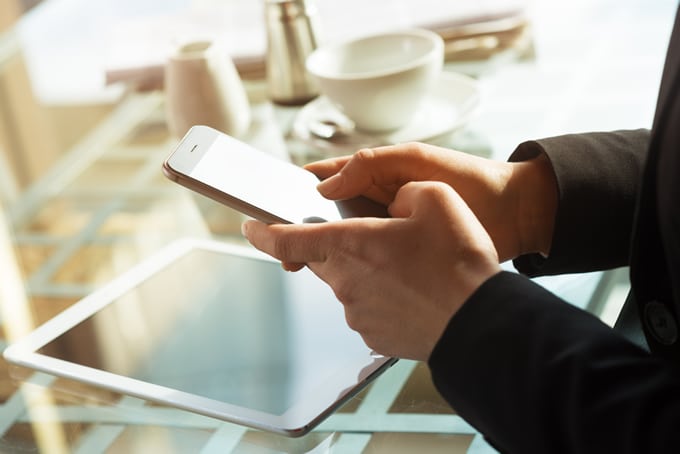 For example, if a business wants to streamline communication over the course of several departments, advanced phone forwarding technology is necessary. Businesses in the US who are interested in opening up a large business network should consider US DID numbers. At Global Call Forwarding, we provide US DID numbers along with international call forwarding services to guarantee that our clients never miss a call from their customers.
Of course, foreign business also may be interested in opening a company in the US, in which case a basic understanding of the economy and consumer expectations is important. Let's briefly discuss what foreign businesses (or even local businesses) should expect when doing business in the US and how US DID numbers can prove beneficial.
The United States—A Global Economic Powerhouse
The US is the most technically advanced economy on the face of the planet. It has a per capita GDP of over $55,000. On a global scale, US firms continue to position themselves at the front of technological advances, particularly in the aerospace, military equipment, medical, computer, and pharmaceutical industries.
One reason for the US's economic power is the power private individuals and business firms have to make decisions. Federal and state governments rely on these private institutions to provide the services and goods they need to function. In comparison to firms in Europe and Japan, US based businesses have more freedom to innovate, lay off workers, and expand their capital. This is part of what makes the US economy the powerhouse it is. Businesses do, however, face challenges among foreign marketplaces as most are closed off to US enterprises because of their business practices.
Despite its strength, the US faces several challenges economically. This includes wage stagnation, a lack of investment in infrastructure, rising medical and pension costs, and a substantial budget deficit. The technological boom of the past 20 years has created a unique workforce that has driven wages down for bottom tier workers and increased wages to astronomical rates for the top tier of the labor market. Those without technical skills and education suffer from inadequate income, a lack of health insurance, and little to no savings.
The US economy is driven by the oil market since roughly 55% of all oil and natural gas is imported from foreign suppliers. This also had a major impact on the economy during the late 2000's and early 2010's when oil prices skyrocketed, leading many homeowners to stop paying their mortgage just to make it through. Wars and other economic downturns have destabilized the US economy, but changes with the Affordable Care Act and other initiatives have strengthened the country and innovation remains as strong as ever.
What are DID Numbers?
The US economy continues to be a desired country for foreign investment. Businesses interested in establishing their credibility in the US should familiarize themselves with the various communication options available to them. Take US DID numbers, for example. United States Direct Inward Dialing, as it's known, is a telecommunications service that may be extended by a local exchange carrier or phone company. This service includes a block of telephone numbers that allow for direct calling to a company's specific and private branch exchange (PBX) system.
US DID numbers enable businesses to offer their customers individual phone numbers for specific branches of their network. This simple system eliminates the need to purchase a phone line for each connection. Instead of leasing 100 different phone numbers, companies can buy the phone forwarding system and dictate how many lines they need. If they need 10 different lines, for example, they can access those lines and enable their customers to call directly. If the intended caller is busy, callers would be provided with a voicemail to leave a message. This eliminates issues that may arise from missed communication and helps customers feel valued.
Businesses that need comprehensive and professional communication in the US need US DID numbers.
Why Businesses Use US DID Numbers
Ease of use is the number one reason why businesses opt for US DID numbers for their company. In comparison with traditional PBX services, direct inward dial provides substantial affordability. PBX services alone can provide convenience but they are expensive thanks to the cost of hiring a switchboard operator. With DID numbers, calls are quickly and easily sent to the correct department and customers report greater satisfaction from customer service departments that use them.
Regardless of the location, companies can rely on US DID numbers to improve their customer service and internal communications. At Global Call Forwarding, we provide US DID numbers that can enhance customer service experiences without expensive switchboard operator costs. Whether our numbers are used for call centers or to improve in house communications, our advanced technology contributes to a better experience for all sides.
The United States continues to lead the world's economy, and has one of the most competitive marketplaces in the world. To keep up with the competition, customer service has to be made a priority. US DID numbers ensure customers and businesses achieve the level of service they're looking for.