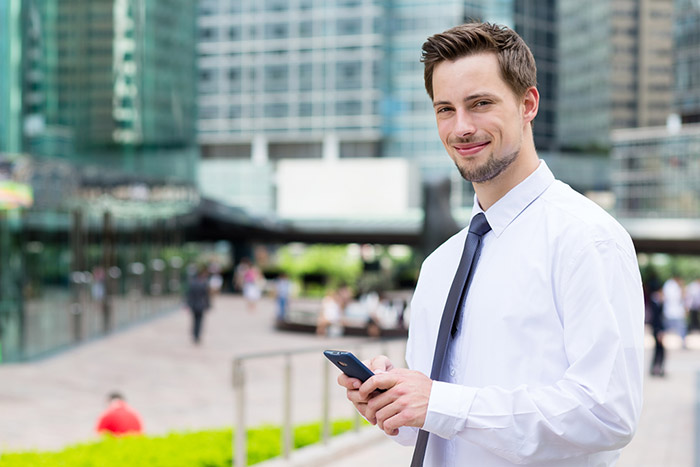 Germany is one of the best countries for a foreign business to break into the market. Germany treats local companies and international companies the same, so the process of establishing a business in Germany is no more demanding than what German companies must go through. There are virtually no roadblocks to tear down when establishing a company overseas in Germany. If you are ambitious enough, you can get a German phone number and make your business dreams happen.
Using a Local German Number
One roadblock that could possibly get in the way of your dreams is to get the locals on your side. Luckily, you can get a German phone number to help establish relationships with your local clientele. Once the lines of communication are open, you can begin to develop a customer base and find your loyal customers.
German Numbers from Global Call Forwarding
Global Call Forwarding offers several local phone numbers for major cities throughout Germany such as Berlin, Hamburg, Munich, and Cologne. There is also no limit for the number of phone numbers that you can purchase from Global Call Forwarding, so if you get a German phone number, your business can be run throughout Germany. Plus, the set-up is extremely simple so you can begin calling customers in Germany the same day you purchase your plan.
Benefits of Having a German Number
There are several benefits to starting out with a German virtual phone number. Whether you choose to purchase a German toll free number, local number, or both, you will experience many advantages, including the following:
1. Fast connections to your customers
When you get a German phone number from Global Call Forwarding, you'll have a reliable connection that will allow you to reach your customers and help them out without worrying about static and dropped or missed calls.
2. Transfer services
Global Call Forwarding offers failover forwarding and call forwarding which allow you to route calls to the right department or the best person available. The best part is that there is no extra hardware to be purchased for this service.
3. Save money
Virtual phone numbers are an inexpensive way to connect with customers in other countries. The startup costs are low when you get a German phone number, so purchasing a virtual phone number can allow you to take your business to multiple countries without having to build brick-and-mortar shops all over the world. It can also save you money if your company does not do well in another country. You can just cancel your line and move on to another country that is more suitable for your business.
4. Be Professional
Whether you're operating a large corporation or working from your kitchen counter, a virtual phone number will help your company appear more professional. Customers do not want to interact with a brand that they cannot get in touch with.
5. Maintain your privacy
If you get a German phone number instead of your company phone, home phone, or cell phone helps you maintain a private home life separate from your work life. However, because the number is virtual, it can be connected to any of these lines, which means you can work from anywhere that you want without letting your customers have access to your personal line.
6. It's better for your customers
Instead of using one phone number for your business, purchasing an affordable virtual line ensures that your customers can get ahold of you without having to pay substantial international fees. When a customer can reach your business, not only do they begin to grow trust in your business, this also gives them the opportunity to become loyal customers to your brand.
Get a German Phone Number
The first step in taking your business overseas is to establish a small, local presence. All you need to do is get a Germany phone number from Global Call Forwarding. Taking this first necessary step will allow your business to open up communication between your company and German customers. This is an affordable way to understand the needs and wants of your future customers. This way you don't head out to Germany only to fail before you even have the chance to begin. A German number is an affordable first investment that can help take your business to the next level.