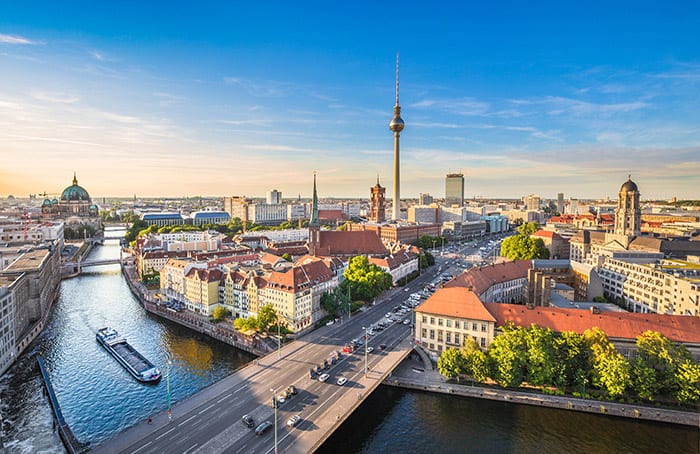 Looking for ways to expand your business to Germany without burning a hole in your pocket? Get German toll free numbers that let German locals call your business for free no matter where your business is located. This is a good way to expand to Germany virtually without bearing the costs that come with global expansion.
Get a German Toll Free Number
Global Call Forwarding has over 20 years of experience in providing toll free numbers to clients in over 150 countries. If you are interested in purchasing German toll free numbers, it can be done conveniently and quickly.
How Do Germany Toll Free Numbers Work?
Toll free German numbers let German locals call your business for free even when the call is forwarded to a different destination outside of Germany. This German virtual phone number solution
The call forwarding process for German toll free numbers works as follows.
A caller dials the German toll free number.
GCF forwards the call to your chosen destination number.
Your company receives the call.
How to Get German Toll Free Numbers?
It is easy to get a German number from Global Call Forwarding. Businesses can sign up quickly on our website, take advantage of our free trial, and start using their toll free German number. Simply follow these steps:
On the "View Rates" page, select "Germany."
Select the number type "Toll Free."
Select the destination country — where you want calls to be forwarded to.
Enter the desired destination number.
Click "Try for Free."
Provide basic contact information.
Select the desired plan and any optional features.
Click "Add to Cart."
Proceed to checkout.
How Much Does a Toll Free German Number Cost?
We offer five different German toll free number plans with no hidden fees or long-term contracts. Our Germany toll free numbers start at $28.95 per month and come with included minutes and an additional per-minute rate.
Germany Toll Free Number Format
Toll free Germany numbers are typically 11-digits long. The format includes the dialing code (+49), the toll free code (0800), and a 7-digit subscriber number: +49 (0800) (xxx xxxx).
Telecommunications in Germany
In 2017, the population was 80,594,017 making Germany the most populous country in Europe. The median age was 47.1 years, and the fraction of the urban population was 75.7%. There were 94,432,800 mobile cellular phones, 44.31 million landline subscriptions, and 72,365,643 internet users.
Germany has a technologically-advanced telecommunications system and excellent international service. German toll free numbers give you the ability to ease into this market to take advantage of the many opportunities it presents. The country has an extensive system of automatic telephone exchanges whose connections utilize modern networks of coaxial cable, fiber-optic cable, microwave radio relay, and a domestic satellite system.
German Cities Prime for Business
The four most populous German cities are the capital, Berlin (3.563 million), Hamburg (1.831 million), Munich (1.438 million), and Cologne (1.037 million). Companies desiring geographic toll free numbers may want to consider these heavily populated localities.
Berlin
The Berlin economy mainly consists of high-tech industry (biomedical engineering, biotechnology, cleantech, construction, electronics, IT, and pharmaceuticals) and a vibrant service sector including convention venues, creative industries, media corporations, and research facilities. It is also a popular tourist destination.
Hamburg
The Hamburg metropolitan area has greater than five million residents. It is a center for world economics and international law with consular and diplomatic missions including the International Tribunal for the Law of the Sea, the EU-LAC Foundation, and the UNESCO Institute for Lifelong Learning.
Hamburg is also a tourist destination with two UNESCO World Heritage Sites: the Speicherstadt Warehouse District and the Kontorhaus District, which houses the Chilehaus, a 10-story angular office building built in the 1920s Brick Expressionism style of architecture.
Munich
Munich is the capital of the German state of Bavaria and a center of art, business, culture, education, finance, innovation, publishing, and technology. This city has many universities, museums, and theaters, and its annual Oktoberfest attracts both locals and tourists.
Cologne
The Rhine River runs through Cologne, which is the major Rhineland cultural center with over 30 museums and hundreds of galleries. Cologne's economy relies on insurance and media industries, and the city is home to several corporate headquarters.
Get Toll Free Germany Numbers Today
Global Call Forwarding offers Germany toll free numbers for businesses that want to expand their coverage to this market and offer sales and customer support services. Sign up for your toll free Germany number online or