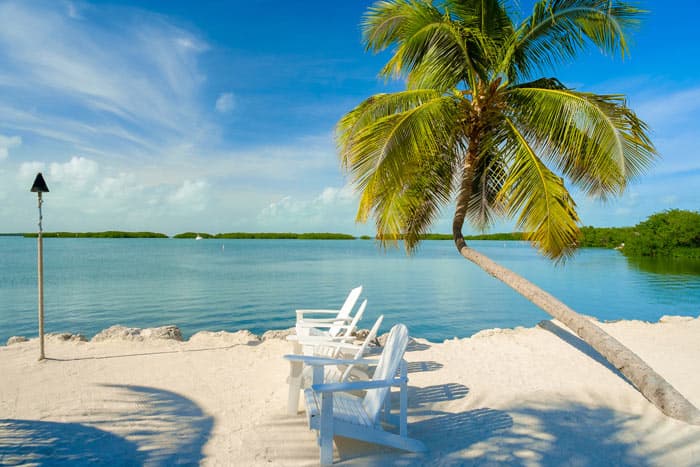 Miami Dade
Miami Dade is located in the Southeastern part of Florida, and it is home to 2,712,945 people. It is Florida's most populous county and the seventh most populous county in the United States. It is also the 3rd largest county in Florida in terms of land area.
Miami Dade county is home to South Florida's famous business district, Downtown Miami. Miami Dade is a widely urbanized county, with high-rise buildings lining the coastline. As a business destination, South Florida is especially prominent in the tourism and hospitality sectors. Furthermore, Miami is an extremely well-known holiday destination, bringing in millions of tourists yearly.
Miami Dade Dialling Code
When you get Miami Dade phone numbers, typically you will be assigned a number with a 305 or a 786 prefix.
The 305 dialling code was created in 1947, and at the time, was used to cover the entire state of Florida. Due to the population growth and increased use of cell phones and pagers, the 305 code was edging close to exhaustion. In 1998, the 786 code was installed to cover Miami Dade. In 2008, the Florida Keys were added to the code.
The 305 area code is a very popular area code, signifying the cultural staple that the Miami area implies. It has been featured many times in pop culture by music artists like Drake and Pitbull. It has also been used in naming restaurants and other establishments, as it stands as a marker of the Miami metropolitan area.
Phone Numbers for Miami Dade County
The decision to get a phone number in Miami Dade is the first step in a positive direction in giving your business a boost. It is an effective way of promoting your business within Miami Dade County and its environs.
Having a 305 or 786 phone number will help your business to become fully localized in the South Florida region as well as giving you the flexibility to take your business to the next level if you intend on expanding in that area, or want to target clientele there.
Every business that has prospects and customers in Miami should have a phone number local to that area. It is not only great for businesses, but also for individuals who are looking to visit Miami Dade County for an extended period of time and are looking for a stress-free way of keeping in contact with their friends and family.
The reasons why businesses decide to get Miami area phone numbers cannot be overemphasized. It is a sure way of tapping into the opportunities that are available in Miami Dade and its surrounding areas. These phone numbers will instantly make your business local as customers will automatically associate your business as a local one.
Miami Dade numbers are often used with virtual phone services and they come with a variety of features such as call forwarding, voicemail and answering features, and SMS.
How Can I Get Miami Dade Phone Number?
Are you looking to get a Miami Dade phone number for your business or for personal reasons? Global Call Forwarding offers more than just a virtual phone number with a 305 or 786 area code. We offer a wide range of extensions in order to give you more value, to give your Miami Dade customers the best communication services available. When you sign up on our website, you are offered a free service trial that gives you access to how this valuable service works, and afterwards, you will be required to choose a virtual plan for your Miami Dade phone number. There are a variety of plans offered, and they are tailored to help both businesses and individuals alike.
Should You Get a Miami Dade Business Phone Number or a Toll-Free Number?
Both types of numbers are great for businesses and they both can be used at the same time. It all boils down to what your business goals are for your virtual number.
They both offer smart solutions to businesses and are great ways of offering service via phone. For businesses that want to be seen as a "local entity," Miami Dade phone numbers are a better option as customers will be able to identify better with such a business. Otherwise, toll-free numbers are great for businesses who want to be seen as a larger entity. These numbers are best for businesses who wish to expand their presence nationally or globally.
What Are The Rates For Calling A Miami Dade Phone Number?
When you get a Miami Dade phone number, it is important to know what charges apply.
These numbers are not really different from regular local numbers because they all share the same dialling code. Based on this, all calls directed to a Miami Dade phone number from within Miami Dade County and the United States will be charged at regular calling rates.
Calls made from a local Miami Dade number will be charged at local rates or as determined by the phone service provider that you're subscribed to, along with the plan that you have selected.
Calls directed to a Miami Dade phone number from abroad will be charged at rates that are applicable to the originating caller's location.