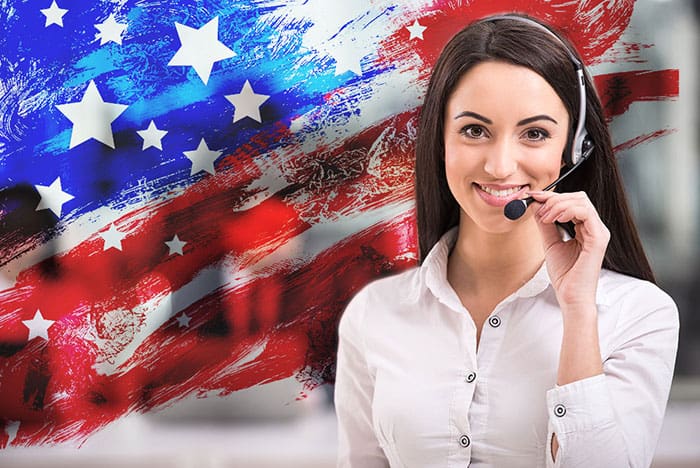 With technological innovations, new telecommunications systems are coming forth and the existing ones are getting enhanced. These developments are particularly beneficial to small and medium sized businesses that operate on a limited budget. While there are modern conveniences like email, live chat, and video calling, the appeal of older technologies like the telephone system hasn't dwindled one bit.
In fact, it has only got better with time, and become functional and accessible for businesses and startups. Call forwarding has also come a long way. Today's call forwarding system is completely virtual and does not involve any complicated hardware or software installations. When you get a phone number from the USA forwarded to your office phone lines, it becomes easier than ever to maintain a direct channel of communication with your US customers and clients.
How to get USA phone number?
Having a local US number is a vital asset for any business that operates out of the country or has a customer base there. It works as an effective marketing tool for promoting your business in a specific region or city in the US. When you get USA phone number, these numbers have the local area code of a particular region. As you might be aware, USA has over 300 area codes at present, one for every state.
The US is a huge country, and it can often be difficult for a business to effectively maintain communication with customers from all over the country with a single phone number. For this reason, when you get USA phone number forwarded to your office or call center anywhere in the world, it becomes easier and more convenient to remain connected with your US customers.
The process to get USA phone number is simple and straightforward. When you have decided which area you want the number for, you must subscribe for a US local phone number by specifying the geographic location of the number on the Global Call Forwarding website. It's very easy to do.
The virtual number you purchase will have the code of the region your selected, and will function as a local number for all calls made to hat number from the specific city or state. These calls are forwarded to your office phone line, mobile number, or VoIP/SIP and the caller is still charged local call rates. This system makes it affordable and convenient for both the business and the customer to maintain effective communication.
How this works
Call forwarding services are a completely digital solution based on VoIP. This system is affordable, simple, and requires little technical knowledge. When you subscribe to this service, you get USA phone number of your choice with the area code you selected.
Calls made to these numbers can be forwarded to either landlines or mobile phones. Your callers don't even have to know that you are based outside the US because these numbers are local and charge local rates. Along with basic call forwarding, you also get various configuration options for scheduling calls, sequential call forwarding, call recording, and other features. The whole system is based online, requiring no hardware installations at all.
Customers always prefer the tangible presence of a business in their region. They are wary of businesses that don't know their region or operate from somewhere far away. When you get USA phone number, you get a local presence in the region you chose, and customers call your more freely.
If you want to establish yourself as a friendly neighborhood business rather or a big shot nameless enterprise, you must get USA phone number. If yours is a small or medium sized business with a strong customer base in a certain area in the US, it will be immensely helpful to obtain a USA phone number.
USA economic forecast
This is a sterling time for business in the US and with jobs opportunities increasing and unemployment rates dropping fast, the conditions are ripe for small and medium businesses.
Whether you're a native of the country or a foreigner with investment plans, now is the time to do business in the US. The future looks bright for the years to come, and several thousands of job and business opportunities are going to be created in the near future. The US is the world's number one free economy.
Get USA phone numbers to expand your reach and presence in the US, and draw more leads for your business. There is no place like US to do business, and with the optimistic economic future, a local USA phone number can surely help you attract and retain more customers in the region.
Contact us to learn more about call forwarding and local USA phone numbers. Our telecom experts are always available to help and guide you to choose the best option for your business.