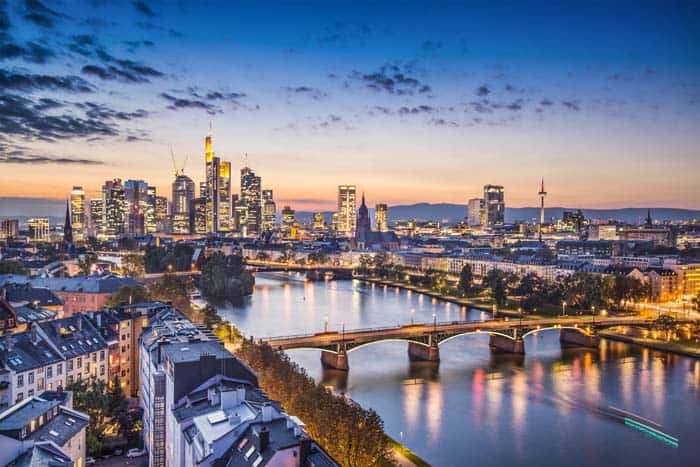 Are you interested in getting a Germany phone number for your business? Global Call Forwarding offers the largest selection of Germany toll free numbers; this article demonstrates how to purchase them.
When you get Germany phone number, customers and business contacts in Germany are able to easily get in touch with you, anywhere in the world you may be located. German phone numbers are a cost-efficient tool used to increase the number of callers to your business.
Calling a US phone number from Germany can be expensive. Dialing a US number from a cell phone in Germany is even more costly. In addition to running up high fees, the dialing process can be tricky for a novice.
This is the typical format to dial a US number from Germany:
Dial 00 (Germany's exit code)
Enter 1 (United States country code)
Enter the local area code
Enter the local phone number
This process can be made a lot easier when you buy a Germany phone number. German phone numbers provide a direct point of contact, allowing callers to forego the international dialing procedures.
Buy German Virtual Phone Numbers from Global Call Forwarding
German virtual phone numbers can be purchased from Global Call Forwarding and activated instantly. Click the View Rates page to view our inventory of local and toll free numbers. Next, select your new German phone number from the drop-down menu. Enter your destination number and click the next page to view rates. We offer plans for Basic, Value, Power, Premium, and Enterprise users.
Economy of Germany
The Economy of Germany is the largest national economy in Europe in terms of nominal GDP and the world's 4th largest nation. Germany's nominal GDP is $3.5 trillion and the main industries are iron/steel, coal, cement, mineral fuels, and chemicals. Germany is a global hub for industry and trade, and with countless important businesses calling this country home.
Germany's main export partners are the United States, France, and the UK. Primary exports include motor vehicles (think BMW, Mercedes), machinery, and chemicals. Germany's main import partners are the Netherlands, France, and China. Germany's main imports are machinery, data processing equipment, and chemicals. Germany has one of the world's strongest economies. Get a Germany toll free number to start doing business in Germany today.
Gaining an Advantage with Germany Toll Free Numbers
Competitors today are displaying advertisements everywhere: the internet, television, social media, billboards, etc. A business in today's economy should seek out every possible advantage to stay relevant. The most powerful sales tool has been, and continues to be the telephone. When you get a Germany phone number, your business instantly becomes more accessible to the German population.
Who Pays for Calls with a German Toll Free Number?
Germany toll free numbers are used to allow people in Germany to make phone calls without paying for the call. The subscriber, or owner, of the Germany toll free number is responsible for the charges. Customers in Germany are much more likely to dial a Germany toll free number rather than a foreign phone number.
How a Virtual German Number Works
A call forwarding service will automatically route calls from your Germany virtual number to a destination number anywhere in the world. Toll free and local phone numbers can be used together with call forwarding to maximize the potential of a business. Call forwarding will benefit users in many different ways as it allows you to customize where calls are received. Whether that means your personal mobile line, a home line, or office line, you have the option to determine where calls are forwarded.
The most obvious benefit associated with Germany toll free numbers are the professional and corporate appearance they lend to users. When a customer sees the 888 or 800 extension, they understand the professionalism of the business right away. Of the 53 Fortune 2000 companies located in Germany, nearly all utilize toll free phone numbers.
Local Germany Phone Numbers
A company looking to do business in Germany should develop a presence across the nation. Sales prospects are much more likely to do business with a trusted local firm. However, establishing a presence in a foreign country can be costly if you build a brick-and-mortar location. Buy a Germany local phone number and start establishing a presence at a lower cost. This will increase the likelihood of incoming sales calls and improve the chances of doing business with German customers.
German Virtual Numbers from Global Call Forwarding
We offer many different local Germany numbers to choose from at Global Call Forwarding. Berlin, Munich and Hamburg are very populated cities. Build a virtual presence in each of these cities when you buy local Germany numbers with the respective area codes 30, 89, and 40. This method is a cost-effective way to get a virtual presence in quickly Germany.
Scalability
Germany toll free numbers give your business a corporate image. Local German numbers allow your business to set up a virtual presence in Germany affordably. In addition to these benefits, Germany virtual phone numbers can make a business more scalable. A call forwarding service helps a business anywhere in the world gain customers in any targeted country.
We also offer advanced features with Germany virtual phone numbers, enabling you to customize the service. A Germany toll free number can be configured with advanced call forwarding features to act as a high-quality phone service and a personal secretary, or auto-attendant.
Global Call Forwarding is committed to total customer satisfaction. Our firm has provided the highest quality call connection and most competitive rates in the industry since 1996. We are able to do so by only utilizing top-tier phone carriers. We provide a great call forwarding service that requires no contracts. Start a free trial today and get a Germany phone number activated instantly.