Vanity phone numbers are excellent phone numbers for businesses because they allow you to use a phone number as a marketing tool. Read on to learn more about them and why they are a great way to enhance your marketing efforts and your business's reach.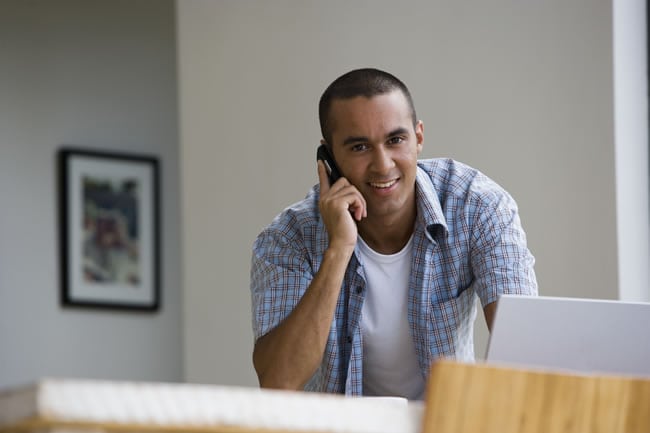 Benefits of USA Vanity Phone Numbers
Vanity phone numbers have two major benefits. First, the USA phone number is toll free which means customers can dial it without paying for the call. Second, vanity phone numbers are easy to remember because they are more than just a random set of digits. Vanity numbers spell a word or a phrase. One example is 1-800-AUTOPSY, where the vanity number is actually the company's name. It's creative, straight to the point, and pretty hard to forget.
Companies will sometimes use their own company name so that their customers can easily remember the business' phone number. For example, a Ford dealership might choose the vanity phone number 1-800 FORD DLR. A vanity number makes advertising much easier. Customers will see the phone number once and automatically remember the number and associate it with your business.
How do USA Vanity Numbers Work?
A toll free vanity phone number is an investment in advertising. Toll free numbers deliver marketing advantages and are convenient for customers to remember and dial. When you get a USA vanity phone number, customers can easily recall your business' telephone number.
Think for a second about a billboard on the highway. The billboard owner is trying to make a lasting impression on the drivers who pass by. They need to do something that potential customers will remember. A USA vanity phone number is often an ideal option. Drivers who see the billboard for 1-800 CALL MEE will remember the phone number and might eventually reach out to your business.
You probably own a phone number already. Call forwarding allows you to route calls from your USA vanity phone number to your existing phone number. You won't notice a difference because of the excellent call-quality and reliability of our service.
How to Get a USA Vanity Phone Number
This is perhaps the most important part of the article about virtual phone numbers: how to get a USA vanity number. There are a few steps involved, but we'll break down each step so that you can fully understand how to get a USA vanity phone number.
Step 1: Find a Reliable Service Provider
The first step is to find a service provider that will help you accomplish the specific needs of your organization. www.globalcallforwarding.com will help provide you with a USA virtual phone number.
Not all service providers are the same, so it is important to consider the experience and reputation of your service provider. Call quality is important to your customers. Look for a call forwarding provider with reviews praising good quality. Global Call Forwarding is rated A+ by Florida's Better Business Bureau, and we have been a telecommunications service provider for more than 20 years.
Step 2: Compare Rates
Call quality is probably the most important factor to consider, but rates are important, too. Low per-minute rates are something to consider. You should look for USA vanity phone numbers with low per-minute rates and high quality.
In addition, some vanity numbers require users to sign a contract. Do you want to be locked into a contract? Dealing with contracts can be a hassle. Global Call Forwarding will never require you to sign a contract.
Step 3: Evaluate the Features
Do you need to get a USA vanity phone number with a voicemail? Does your call center need call recording? These are important things to consider when determining your need for call forwarding.
Evaluate the features that your service provider offers. Global Call Forwarding includes a suite of advanced features with each account. Please visit the Features page on our website to learn more about the scalable features we offer.
Step 4: Account Setup
Account setup is easy with Global Call Forwarding because we offer instant account activation. All you need to do to get a USA vanity number is select a country of choice, enter your destination phone number and proceed to check out. A representative will be in touch with you to finalize and assist with the process.
Step 5: Put Your USA Vanity Phone Number to Good Use
The potential of your business will skyrocket when you get a USA vanity phone number. Put your new phone number to good use by advertising it on your website and to customers.